5 PDF tools every student should know
Ace your studies and be more productive with these online tools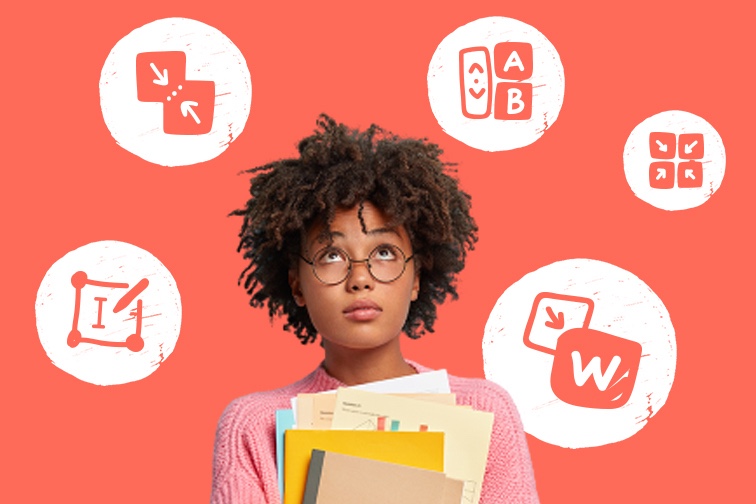 When a new academic year starts, college students are on the hunt for the latest tools to improve time management and productivity. If you're prepping for a successful semester, apps like Evernote, Canva, and Trello might be the fresh pens, crayons and highlighter in your digital pencil case. Found your favourite Pomodoro technique yet? If not, Forest could be your new best friend.
Dealing with loads of digital documents? Use these 5 tools:
Whether you're going back to university or starting virtual learning, you're likely to be working with lots of study material saved in different Office formats or PDF. If handling documents is holding you up, check out these 5 online tools for getting your studies done faster. All of them are available at ilovepdf.com, through the iLovePDF Mobile App, and are free for students:

Edit, sign and scan PDFs through your iPhone
You can use all of iLovePDF's document editing tools directly through your smartphone by downloading the app here. Designed to make your student life easy, iLovePDF's mobile app for iOS includes these study aids:
Mobile Scanner: Keep up with your teachers by turning last week's class handouts and study notes into neat, organized digital documents. Simply snap a photo of any paper document and save it to your phone, Google Drive or Dropbox as a PDF.
OCR Text Recognition: Analyzing pages from a novel or textbook? Digitally capture the content and extract the text you need straight away using OCR.
Form filler and eSign tool: Get college paperwork done and dusted in no time. Fill out and sign academic forms, learning agreements and rental contracts with your finger, directly through your mobile phone.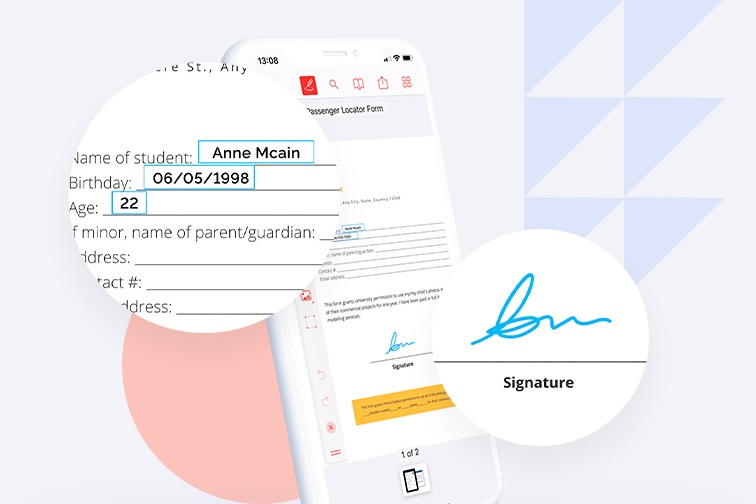 Are you a student? Enjoy free access to iLovePDF Premium
iLovePDF provides all the necessary PDF tools to help students keep their college documents in order. To help you increase your productivity, students can enjoy all of iLovePDF's Premium tools and features for free. To request your free Premium year, just sign up via the iLovePDF Education page with your academic email address, and get editing!
Because every PDF problem you might have now can be our next challenge
Safe in our hands
iLovePDF takes security very seriously. Remember that...
No matter which tool you are using, we use end-to-end encryption to ensure the highest protection against theft or interception of your documents.
Any document uploaded to our system is automatically deleted after 2 hours to prevent any unauthorized third-party access.
All our servers are secured under European legislation- one of the most restrictive in the world.