How to unmerge PDF files
Use this tool to separate pages that were combined in a PDF file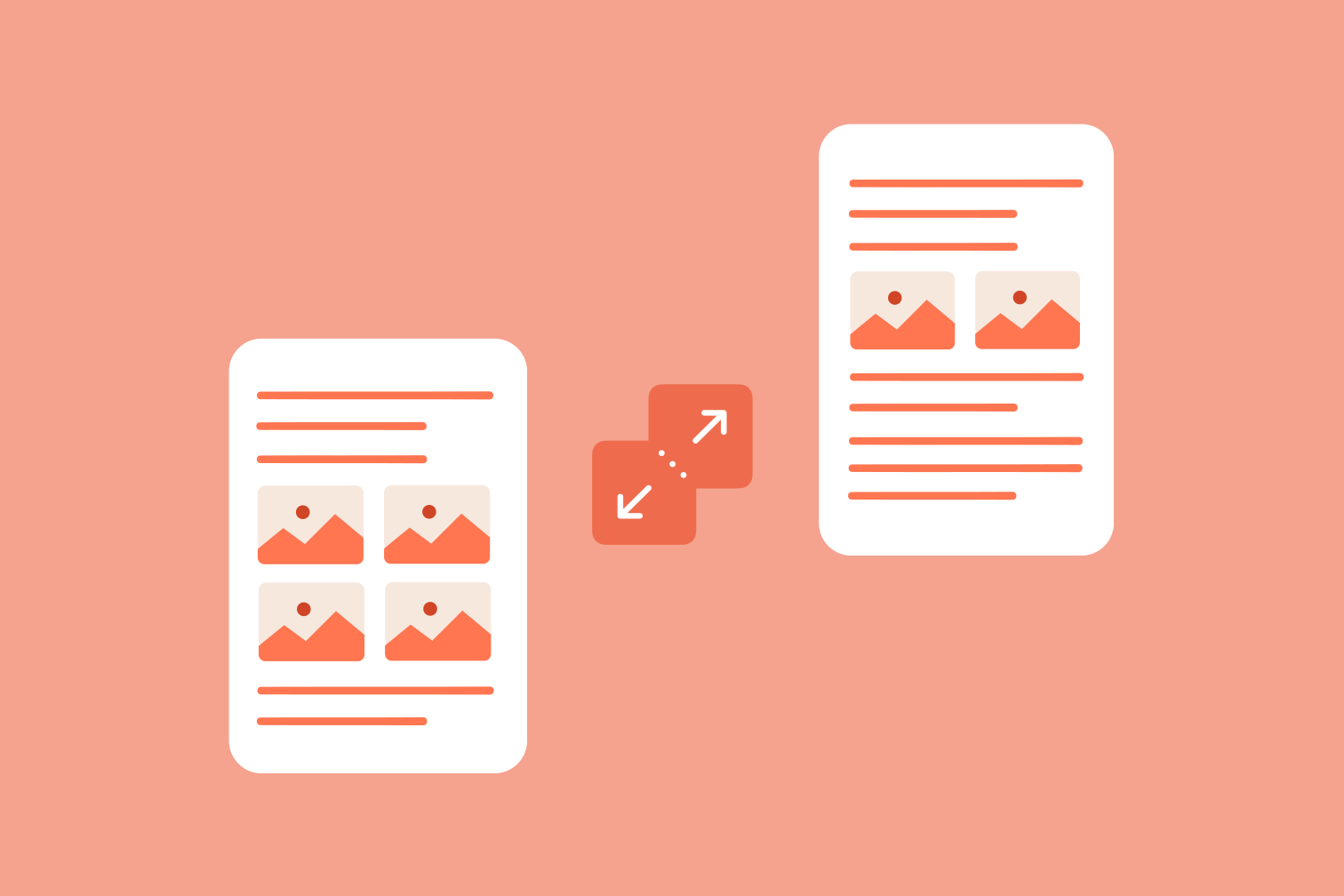 This article will show you how to unmerge PDF files and extract pages from a PDF.
There are loads of occasions when an online PDF splitter might come in handy at work or in college. For example, if you merged PDF files together at some point and now realize you need them to be separate PDF pages again, you can undo the merge PDF option with this tool.
Or maybe you scanned multiple pages together to save time and now need to split the document? A Split PDF tool makes it possible. Whatever the reason, it's helpful to know that splitting PDFs or extracting pages you need from a PDF is very straightforward to do online and for free.
Follow these steps to unmerge PDF pages
If you're searching the internet for the fastest way to unmerge pages in your PDF, your best option is iLovePDF's PDF Splitter. The tool offers an easy, secure and free unmerge PDF function to retrieve your separate PDF pages. If you're ready to give it a try, follow the steps below:
Go to the iLovePDF Split PDF tool.
Select the PDF file you want to unmerge from your File Finder, Google Drive or Dropbox. Alternatively, drag and drop your PDF into the window.
In the Split options, select Split by range.
You can split by range in two ways: Click on Custom ranges to specify the page ranges you want to separate from your PDF. Or, click on Fixed ranges to split the PDF into multiple files that contain a set number of pages.
When you're ready, click on the red Split PDF button.
To save your documents, click the Download Split PDF button.
Does the tool unmerge large files?
iLovePDF's free version allows you to split PDF files up to 100MB in file size but if you need to unmerge a much larger PDF file, no problem! For just a little amount a month, you can upgrade to iLovePDF Premium to handle PDF files as large as 4GB in the split tool.
Can I extract a page from a PDF file?
Yes, in addition to uncombining pages in a PDF file, you can use iLovePDF's PDF Splitter to select one or multiple pages to extract from a PDF. The pages are saved as separate PDF files. Here are steps to help you do it:
Go to iLovePDF's Split PDF tool.
Select your PDF file from your file storage or drag and drop it to start.
In the Split options, select Extract pages.
There are two extract modes to choose from: Click on Extract all pages to create a new PDF file for every page. Or, use the Select pages option to select the specific pages you want to keep.
Once you have selected your pages, click the Split PDF button.
Finally, click the download button to save your new PDFs.
What else can I do with my PDF?
You can use iLovePDF's online tools to do other things like rearrange the pages in your new PDF document and remove pages you don't need. For more PDF modification tools, just hop over to the iLovePDF homepage.
Separate pages in your PDF file online
Unmerge PDF
안전 보장
iLovePDF는 보안을 매우 중요하게 생각합니다. 기억 해주세요...
어떤 도구를 사용하든 종단 간 암호화를 사용하여 문서 도난이나 가로채기로부터 최상의 보호를 보장합니다.
당사 시스템에 업로드된 모든 문서는 제3자의 무단 액세스를 방지하기 위해 2시간 후에 자동으로 삭제됩니다.
당사의 모든 서버는 세계에서 가장 제한적인 유럽 법률에 따라 보호됩니다.