How to reduce PDF file size
Learn to compress PDF documents in seconds with this easy guide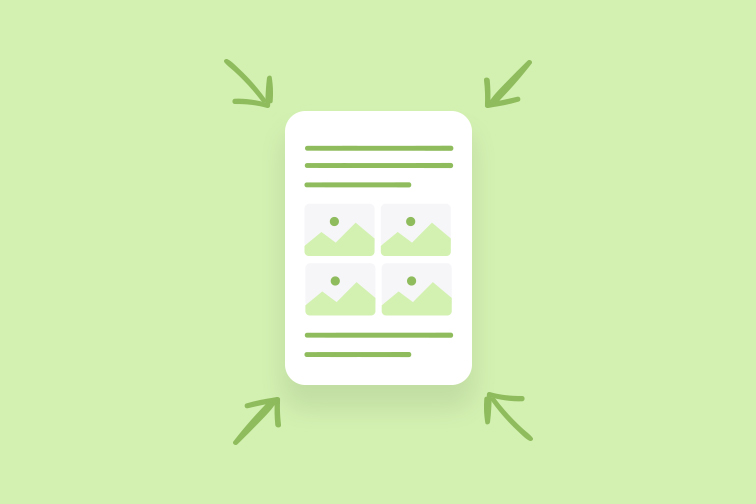 There are loads of free tools available to automatically reduce PDF file size quickly, online and in just a few clicks. Most PDF compression services are free to use and don't require any registration. This post will show you how to compress PDF files for free using iLovePDF.
Why reduce PDF file size?
Compressing, or 'optimizing' PDF files has many benefits. Some of the most common reasons for optimizing PDF files are to:
Share files via email: Trying to send an email with a huge PDF file? If the file size is too large, it's likely to exceed the maximum file attachment size limit. Most email servers like Gmail and Outlook have a max file size limit of around 20 to 25mb. Avoid email delivery failures by using a PDF Compressor for problem-free sharing.
Save storage space: If you have a PDF file containing scanned images, it's probably very large and therefore requires a lot of storage space. With a PDF Optimizer, you can significantly reduce file size quickly to cut down on storage needs.
Speed up load time: Reducing PDF file size creates faster upload and download times. Obtain faster load times and improve efficiency by optimizing PDF documents before loading them on the web.
Batch - process PDF files: Most online tools let you resize multiple PDF documents in one go. Instead of manually processing files one by one, you can save time by shrinking PDFs in bulk, in one web session.
Improve SEO: Heavy PDFs can slow your website down. A slow website can affect User Experience and your SEO results. Stay on good terms with Google by optimizing your PDFs first. The tool will make files lighter to ensure speedy web performance and a positive UX.
How to compress PDF files
Navigate to iLovePDF's Compress PDF tool.
Select to upload the documents you want to compress or drag and drop from your device, Google Drive or Dropbox account.
Choose between the Extreme, Recommended or Less compression level.
Hit the Compress PDF button.
Download your optimized PDF or save it back to the cloud.
Which compression level should I choose?
To make life easier for you, iLovePDF's PDF Compression tool offers 3 PDF optimization modes to choose from. These modes have been carefully made to achieve the best ratio between file size and visual quality of the document:
Recommended Compression: Good quality, good compression. Basically, what it says on the tin. This option will automatically reduce the file size while maintaining optimal compression quality, adapted for the internet. That means we will shrink your PDF without affecting things like format, color, and font.
Extreme Compression: Less quality, high compression: Still not small enough? If you compress your PDF but it still isn't the right size for your document needs, we suggest selecting the extreme option. It will reduce PDF file size even more. However, remember that this may affect the content quality of your document. So if it looks a bit blurry or the color is slightly out, you know why...
Less Compression: High quality, less compression. If you don't need to resize your PDF that much, then this is the one for you. The tool will optimize PDF documents a little bit, while the visual quality will remain very high.
Can I customize my compression?
Providing more custom levels wouldn't offer very significant changes to the document as the compression of PDF documents isn't gradual. Besides, customizing compression levels will not guarantee a suitable size-quality ratio. To keep things simple, the tool doesn't offer this feature.
How can I say a big thanks for my smaller PDF?
If you were blown away by the results, please share your love for our PDF Compression tool on Twitter, Facebook or LinkedIn and tag @iLovePDF. Alternatively, you could follow us to stay up to date with the latest tools and features to make you more productive.
PDF tools for productive people
Compress PDF
В полной безопасности
iLovePDF очень серьезно относится к безопасности своих пользователей. Помните, что...
Независимо от того, какой инструмент вы используете, мы предоставляем пользователям сквозное шифрование, чтобы обеспечить максимальную защиту от кражи или перехвата ваших документов.
Любой документ, загруженный в нашу систему, автоматически удаляется через 2 часа, чтобы предотвратить несанкционированный доступ третьих лиц.
Все наши серверы защищены и находятся под юрисдикцией европейского законодательства, одного из самых требовательных в мире.