How to save a PDF file as an image
Create JPG files from a PDF using this online converter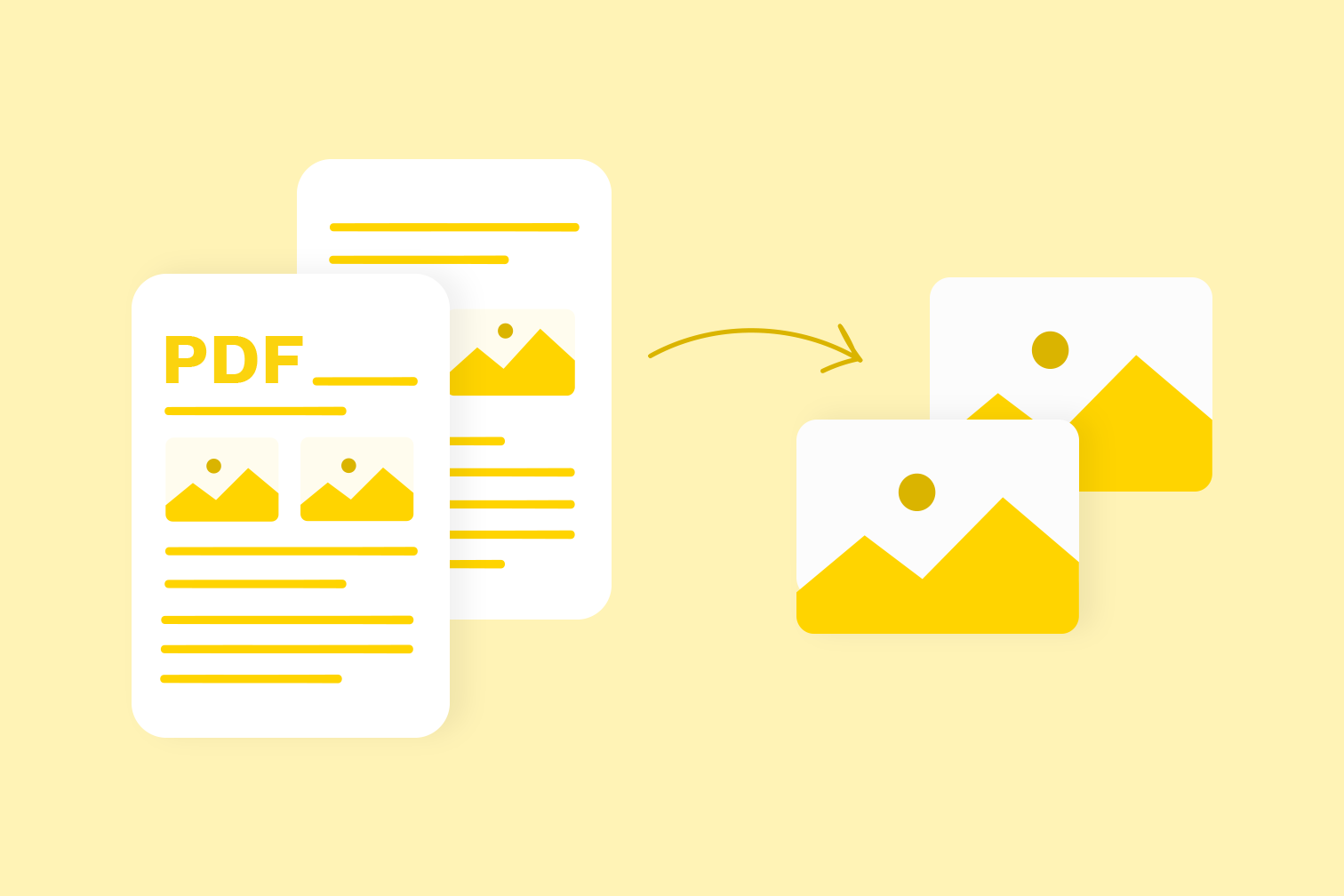 We will show you how to save a downloaded PDF file as a photo and save photos in a PDF.
JPG is the most popular image format for saving, displaying, and sharing photographs online and through messaging apps. So, what do you do if you receive a file saved as a PDF that you need in JPG?
An online converter converts PDFs to images in a matter of seconds. There are loads of online services available that can handle this task. The amazing thing about them is that they can be used directly from your web browser and they are really fast.
Use a trusted image converter
The important thing is to make sure that you choose a trusted conversion site that guarantees that your files are secure. A safe and reliable option is the iLovePDF PDF to JPG converter. It's free, 100% secure, and gives high-quality results in seconds. Plus, the user interface is really intuitive so you don't waste any time.
Whenever you need to convert PDF pages to JPG images or extract an image from a PDF file, you can use the iLovePDF PDF to JPG tool. We've included the steps below to help you:
How to convert a PDF to JPG
Go to iLovePDF's online PDF to JPG tool.
Select the PDF file you want to convert, or drag and drop it in the tool.
In the options on the right, select Page to JPG.
Click on the red Convert to JPG button.
Click Download JPG images to save your image files.
How to extract an image from a PDF
Maybe you have a PDF file containing lots of photos that you would like to save in an album as separate image files? Don't worry, because iLovePDF also solves this problem for you. From the same PDF to JPG tool, you can follow these steps:
Navigate to iLovePDF's PDF to JPG tool.
Select your PDF file by clicking on the red file button.
In the conversion options, select Extract Images.
Click on the Convert to JPG button.
Finally, click on Download JPG images to save your JPGs.
Convert PDF files on any device
You don't need advanced photo editing software like Adobe Photoshop to go from PDF to JPG. Now that you know how to convert PDF to JPG online with iLovePDF, you can jump straight into the tool and get the job done instantly!
Working on the move? You can download the mobile app on your iOS or Android device to convert and carry your photos anywhere you go on your smartphone. Or, if you prefer to work in offline mode directly from your Mac or PC, just switch to the desktop version.
Need to convert more files?
You can quickly turn a PDF into an image or save all the images from a PDF using iLovePDF's free version without needing to register or install anything.
But people who work with images on a daily basis like graphic designers are likely to need to convert large volumes of files to and from different file formats. That's why iLovePDF offers a generous Premium plan to meet your batch-processing requirements.
Upgrading to Premium also gives you access to extra features to help you edit PDFs easily at the office or in your remote job. To discover more, jump to our Pricing Page.
Discover more tools to edit PDF
iLovePDF offers solutions to solve other PDF problems. At some point you might need to combine PDF files or do the opposite to what you learned in these steps and convert JPG back to PDF. For more PDF tools, just head over our homepage.
Save a PDF file as an image online
PDF to JPG
Veilig in onze handen
iLovePDF neemt beveiliging zeer serieus. Onthoud dat...
Welke tool je ook gebruikt, wij gebruiken end-to-end encryptie om de hoogste bescherming tegen diefstal of onderschepping van je documenten te garanderen.
Elk document dat naar ons systeem wordt geüpload, wordt na 2 uur automatisch verwijderd om ongeoorloofde toegang door derden te voorkomen.
Al onze servers zijn beveiligd volgens de Europese wetgeving, een van de strengste ter wereld.