6 PDF tools to digitally transform financial companies
Get ahead of the game with the latest document management technology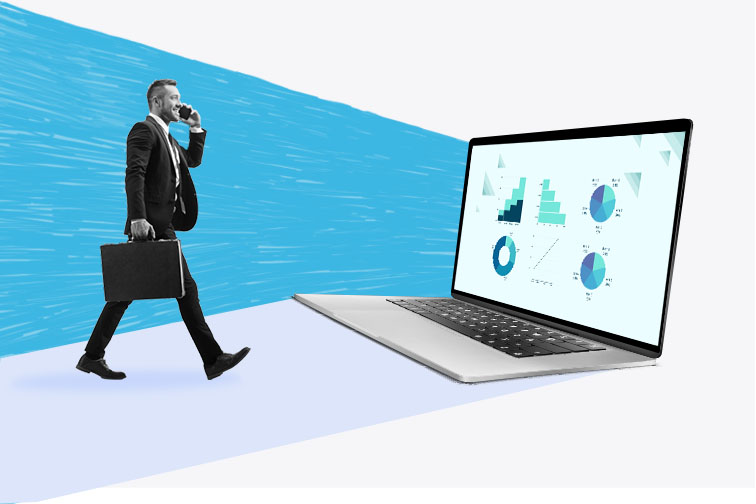 It's almost 2021 and the fintech boom can be seen everywhere. From mobile payment apps such as Paypal, to blockchain and cryptocurrency, financial technology is revolutionizing the way we manage our money. Large corporations are competing with fintech startups who are disrupting the traditional banking sector with innovative ways for clients to perform financial operations.
But it doesn't stop there. Fast-moving firms rolling on this new wave in banking are also investing in internal digital transformations to speed up processes and streamline workflows in the office, and for remote working.
COVID-19 kick-starts digital transformation
COVID-19 has been a driving force behind digital transformation in recent months. Key findings by Spiceworks revealed that 44% of businesses in 2020 already or plan to increase tech spending to accelerate digital transformation, influencing a third of budget increases for 2021.
With the rapid shift to remote working life, the same study found that 32% of companies want to equip employees with "standardized, secure, and easy-to-use" tools to help them adapt to their new work-from-home environment.
How to reshape your firm? Start from within
Adopting internal digital transformation strategies is key for business growth and continuity in the financial services industry. How many invoices, contracts, and forms do you deal with on a daily basis?
Even in today's modern world, too many finance professionals waste hours on inefficient document handling. Having the right technology will improve document management, allowing teams to focus on more complex financial matters and serve client's needs.
6 PDF tools for financial document management
As Portable Document Format is the industry standard, PDF tools play a key role in improving internal workflows. Looking to shift your firm towards more seamless document processes? Then it's time to steer away from paper-based financial practices and become familiar with the latest PDF tools:
Edit and scan financial documents from your mobile
Payment apps aren't the only developments impacting the mobile app industry. Apps designed to help you complete tasks on the run and be more organized are dominating people's smartphones.
At present, Productivity is the 10th most popular App Store category. iLovePDF's Mobile App for iOS provides you with all the PDF tools you need to be more productive on the go, including:
Mobile Scanner: Snap a photo of any document and save it instantly as a PDF file, ready for sharing.
OCR technology: Convert scanned text or images into PDF format directly from your mobile using OCR.
PDF Editor and Reader: Annotate and highlight text from PDF files in just a few taps. Edit documents with hand-drawn comments, text and images.
Form filler and Signer: Fill and sign documents electronically with your hand-drawn signature and send forms off instantly in PDF format.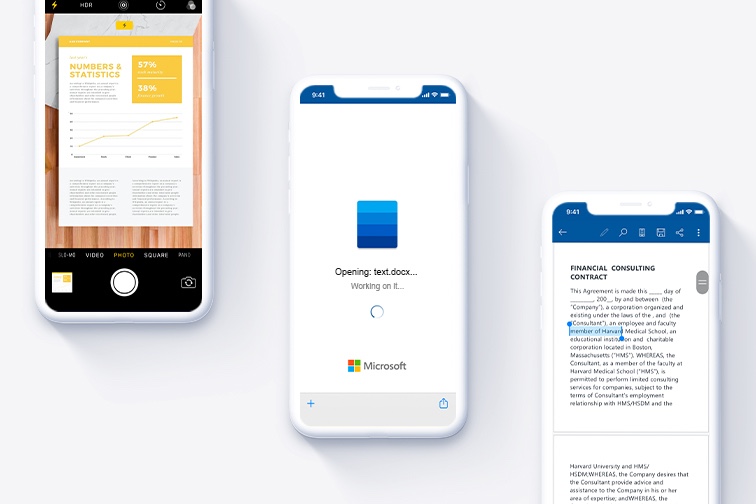 Scared of going digital? Keep things simple
You don't need to be a tech person to use tech. Implementing new tech innovations into your firm's working environment might sound like a challenge, but it doesn't have to be. iLovePDF's document editing tools have been carefully designed to be simple, quick and easy to use.
With user-friendly interfaces and straightforward navigation tools, handling PDF files has never been simpler.
Work smart with iLovePDF for business
Be it in the office or working remotely, future tech in the workplace will reduce the administrative burden, increase efficiency and ultimately drive top line revenue growth. If you're looking for a fast, digital alternative to paper-based document handling, iLovePDF is your one-stop document management solution.
The iLovePDF Business version has been carefully designed with corporate needs in mind. Its powerful features and batch-processing options help teams to improve document processes and drive efficiency across departments.
Are you ready to go completely digital? To find out more, or request a free business trial, please get in touch.
Start digitizing your business today
Free trial
Veilig in onze handen
iLovePDF neemt beveiliging zeer serieus. Onthoud dat...
Welke tool je ook gebruikt, wij gebruiken end-to-end encryptie om de hoogste bescherming tegen diefstal of onderschepping van je documenten te garanderen.
Elk document dat naar ons systeem wordt geüpload, wordt na 2 uur automatisch verwijderd om ongeoorloofde toegang door derden te voorkomen.
Al onze servers zijn beveiligd volgens de Europese wetgeving, een van de strengste ter wereld.