Revealed: A fresh new iLovePDF for iOS
"This is not just a file processing app. It's your #1 productivity tool for 2021"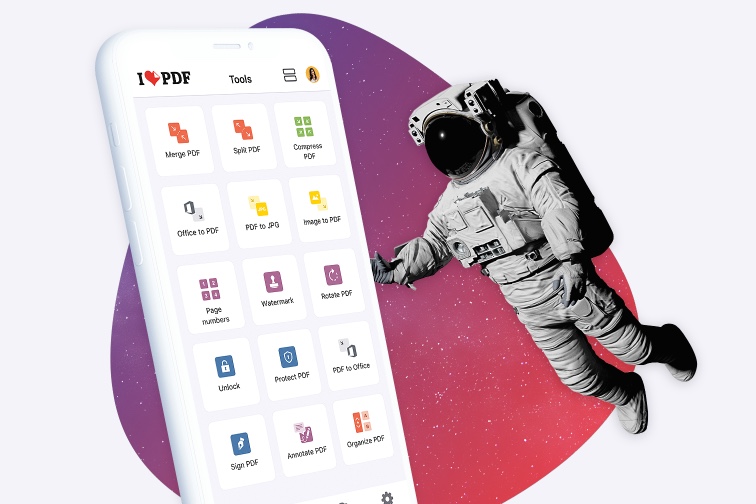 Previously we set out in 2021 to improve the iOS app design to be more user-friendly, added a dark mode, and a more streamlined aesthetic. After many UX and UI lessons learned along the way, we're convinced that our latest revamp is going to be the freshest and coolest to date.
Today, iLovePDF's iOS redesign not only promises outstanding file processing speed, super smooth transitions, and a more intuitive user experience, but also aesthetic minimalism that will "reimagine the way you work with PDF", says our iOS Developer, Mikel Lopez.
What to expect from the latest iLovePDF
Mikel joined the iLovePDF Dev team at the beginning of this year to work on the iOS redevelopment project using Apple's native language. He says:
"The COVID-19 rollercoaster has made us change the way we work, teach and learn, and it hasn't been an easy ride for everyone. So we wanted to keep things simple with the mobile app: Provide a tool that you can rely on to solve your document problems, looks nice, and works seamlessly on iOS."
With these goals in mind, here's a quick breakdown of what you'll find in the latest iLovePDF app for iOS:
1. Rapid processing speed
Every day more than 8000 users rely on the iLovePDF mobile app to convert, compress, e-sign, and edit PDF files, so file processing speed is a top priority.
For the latest version, we worked on even faster app performance. Today, it will only take you seconds to process a file - and you don't even have to witness it. It will even finish processing the file when you leave the app.
2. Everything is animated
We noticed that the previous iLovePDF on iOS wasn't always very fluid, especially when you selected elements or switched between app screens.
After observing how different users interact with the app, we adjusted the animations and created fresh new movements and smoother transitions that "make sense to the user".
3. A squeaky clean home screen ?
Unlike the old landing screen, which took you straight to a list of files to import, the new landing acts more like a real homepage. "Redesigning the home screen was a question of reorganization", Mikel Lopez says. Now you'll find:
Recent files are now displayed in a carousel at the top of the screen for fast access.
You have 'Favorites'. These can be documents such as forms or resumés that you frequently work with. When you save a file as a favorite, it will appear in the landing so you can find it instantly when you reopen the app.
All your different file storage categories are on display for easy file selection.
There's a greater emphasis on social login. This way you can register to iLovePDF straight away using your Facebook or Google account.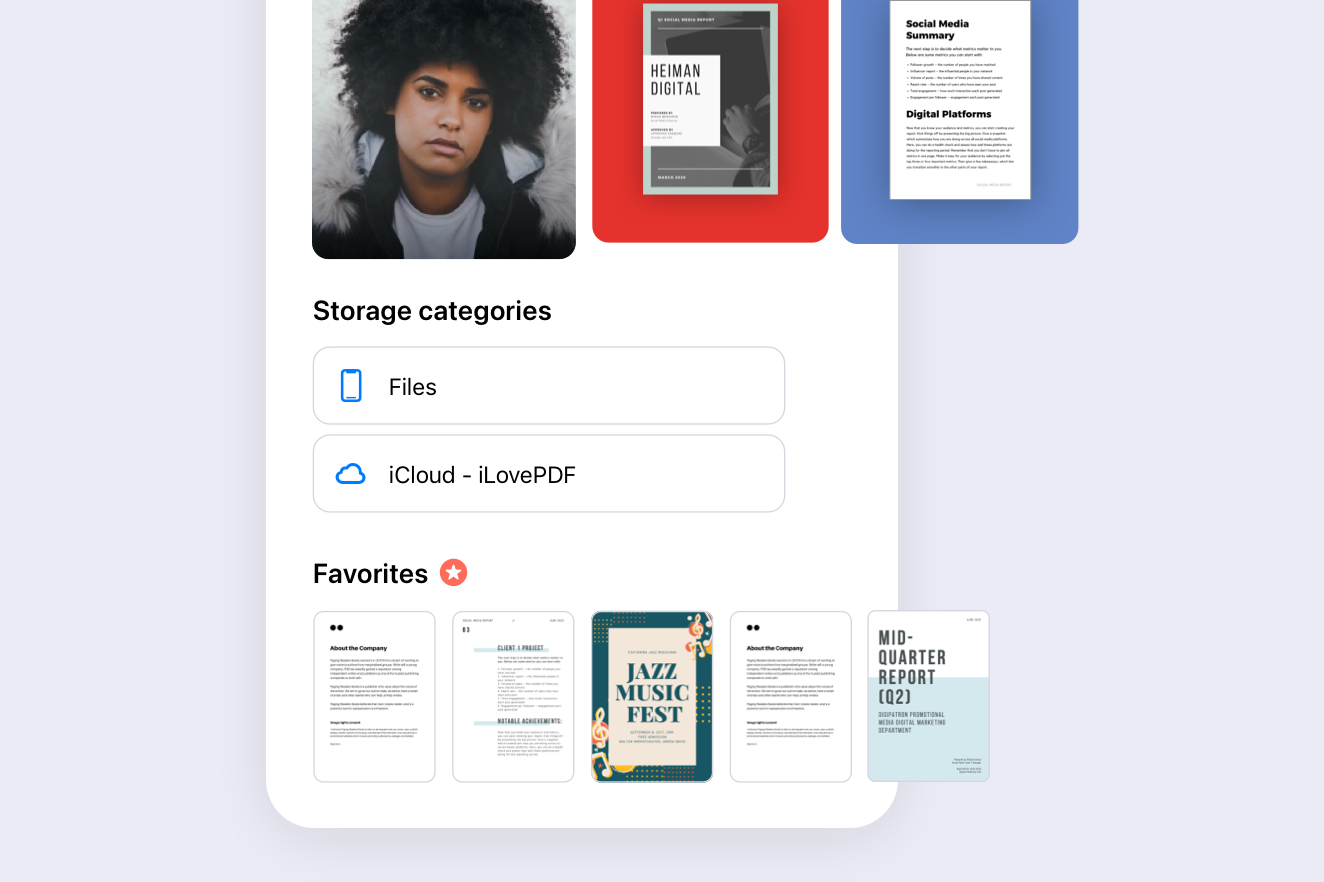 4. You can find all your files
If you've been using the older iLovePDF on iOS, you may remember the File Manager being quite restrictive for selecting files. Couldn't find what you were looking for?
Taking your suggestions on board, we've completely redeveloped our file system. Now you can select documents from anywhere -Dropbox, Google Drive, your Local devices - and even iCloud. Mikel Lopez says:
"As an Apple user, you'll find that the new connection with iCloud is much more comfortable as you have all your documents in one place and synchronized. With the app now doubling up as a portable PDF Reader, you will never want to uninstall it!"
No matter what app screen you're on, you'll find the option to import your files from your File Manager and get the job done. ✔️
5. There are shortcuts
Whether you're in the office or working remotely, having fewer steps in your document workflow can make a huge difference to your efficiency.
To help you get your notes organized faster, we've included the option to perform some PDF editing tasks directly from the file instead of needing to open up a specific tool.
6. You get feedback
To make the user journey smoother and more fluid for you, we've also introduced Feedback. Now in response to every action, you'll see that elements change color briefly, or you'll get alert messages about the task you just performed.
7. It's a minimalist design
The older design used to be quite text-heavy with many elements on the screens. So we gave the app a total clean-up. This time we've opted for a really simple and minimalistic user interface.
"With people working from home and using their mobile devices more often, they're exposed to more visual noise in their day to day lives. We want to give our users a refreshing, enjoyable experience with our app. Having a simple interface helps give that effect."
8. It's iPad-friendly ?
People expect to use the iLovePDF app on any device and in any context. Despite 20% of our users using our app on their iPad, admittedly up until now, our app wasn't very usable on the iPad. Mikel Lopez explains:
"We had all this extra space on the iPad that wasn't being taken advantage of. iLovePDF should be adaptable to devices of all sizes. It was time to rethink usability."
So we adopted Apple's auto-layout functionality. This gives us an iLovePDF user interface design that is exclusively adapted to the iPad. That allows for extra things like a handy split view, a moveable sidebar, and intuitive screen rotation. Pretty neat, right?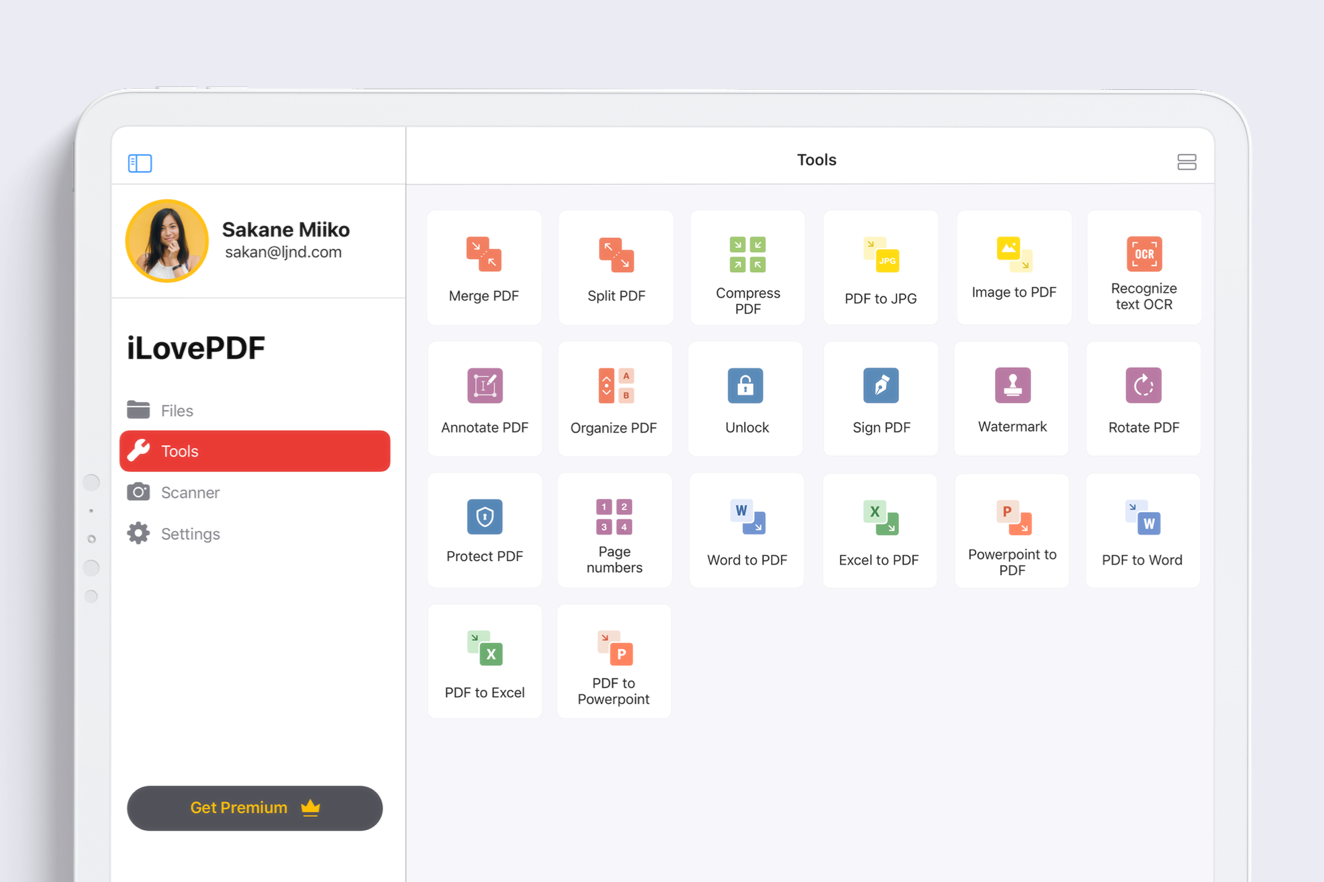 The final result: A more comfortable UX
Creating a convenient PDF application with a fluid user journey meant starting the iLovePDF design process from scratch: onboarding someone with experience in the iOS platform, then redeveloping the app using Apple's API. Developer Mikel Lopez says:
"It's really exciting being part of the iOS project for iLovePDF. After months of hard work from the whole team, today we're launching an app that is fast, intuitive, and attractive. But most importantly - one that our users feel comfortable with to get their work done."
You can download the iLovePDF mobile app for iOS from the App Store for free on your iPhone and iPad. We hope you enjoy it!
Get the iLovePDF mobile app
Free download
З нами в безпеці
iLovePDF дуже серйозно ставиться до безпеки. Пам'ятайте, що...
Неважливо, який інструмент ви використовуєте, аже ми забезпечуємо наскрізне шифрування, щоби забезпечити найкращий захист від крадіжок чи перехватів ваших документів.
Будь-який документ, завантажений до нашої системи, автоматично видаляється протягом двох годин, аби запобігти нескнціонованому доступу третіх осіб.
Наші сервери захищені та знаходяться під захистом європейського законодавства, що є одним з найвимогливіших у світі.