How to optimize your website for better SEO
Speed up Wordpress site load times by compressing PDF files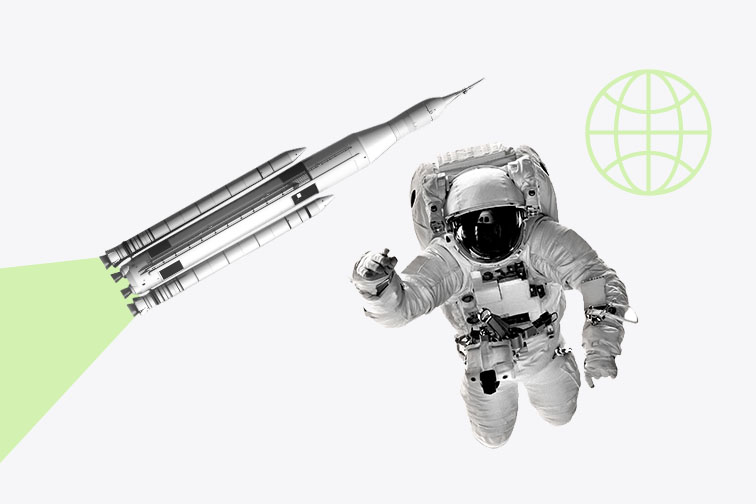 Every Wordpress website owner knows that being number 1 in the search engine is massively influenced by web page performance. A slow website affects usability, accessibility and your SEO results.
⚠️ Poor website performance can mean a loading page delay of just a few seconds. You may be wondering why we are losing hair over 1 or 2 seconds. What difference does it really make? Trust me, when it comes to website speed, every second counts.
How many seconds count as 'slow' load time?
? According to Google, 53% of mobile visitors leave your site if it takes more than 3 seconds to load. The impact that page load time has on bounce rate and page views is huge. A speedy website creates a positive user experience, or UX, leading to more visitors and higher conversions. A very slow site causes bad UX. This makes people abandon your page and search for your competitors.
How much can a slow website affect conversion rate?
? An Akamai study showed that a 1 second delay in page response can result in a 7% reduction in conversions. They also claimed that 2 seconds page load time was the threshold for ecommerce website acceptability. So if you are a digital marketing whizz, take note!
Plus, it's not just your visitors you need to worry about. Google also considers page speed and website performance as high ranking factors. Faster websites stand a higher chance of getting a better search engine rank.
In short, there is literally no point in investing time and money on search marketing if your website is slow.
What makes a website slow?
Two of the most common elements responsible for slowing your website down are images and video content, for which you can use an Image Compression Plugin. However, another which people tend to forget about is the use of PDF files.
Having PDFs in your Wordpress site is a great way to show a lot of information in a presentable way without the website itself appearing too text-heavy.
For example, you can use PDF documents for things like menus, E-books, white papers, academic reports, and in general content which you'd prefer to read offline. However, large PDF files can really slow your website down.
Just imagine, all your SEO efforts gone to waste just over some heavy PDFs! It would only be a downwards spiral, causing you to lose leads, revenue, not to mention your friendship with Google.
Optimize PDF files for faster load times
Hopefully this news will lift your spirits…It IS possible to make your website SEO, Google, and user-friendly while at the same time having PDFs!
You just need to optimize your PDF files. Optimizing them means decreasing their file size, or what we call compressing, so that the load page time isn't affected. If you downsize your PDF documents, you can still maintain speedy web performance.
How to optimize files? Use a PDF Compressor Plugin
There's loads of awesome programs out there to help you optimize your PDFs. One of the best ways to do it is by using a plugin which you can put straight into your Wordpress site.
iLovePDF's PDF Compression Plugin has been specially designed to help you speed up your Wordpress site. It's a really useful feature for your website because it modifies your PDF documents without anybody noticing. That's because when the PDF files are compressed, the quality remains visually pretty much the same.
➡️ Download iLovePDF's PDF Compression plugin for Wordpress.
Improve front-end performance
Front-end performance, that is, what our visitors view when using our site, is not only about speed, but also how it looks. Poor visual quality of images or PDFs is another reason why visitors might leave your site.
If you want to ensure great quality, even after file compression, download iLovePDF's PDF Optimizer plugin.
How does the plugin work?
The plugin can be used in automatic or manual mode. Every time a PDF file is uploaded to your Media Library, it is compressed by our iLovePDF API and saved in your WordPress site already optimized, saving you loads of disk space!
You can set your preferred compression level before you optimize your PDF files or select Recommended Compression. You can also decide if you want the plugin to compress all your PDFs in one go, or one by one.
Add a watermark to PDF documents
iLovePDF's PDF Optimizer plugin also includes a nifty Watermark tool which allows you to stamp images or text on to PDF files straight from your Media Library. Imagine that, all of your PDF files neatly stamped with your corporate logo, ready for public viewing!
Ready to start optimizing?
The great thing about plugins is that you don't really have to do anything because everything will be set up for you and running directly from your Wordpress site.
So, if your heavy PDF files were getting down, we hope we have given you a solution. Have any questions? Just ask! You can contact one of our friendly team members here.
PDF tools for productive people
Get Wordpress plugin
Προσφέρουμε ασφάλεια
Η iLovePDF λαμβάνει πολύ σοβαρά υπόψη την ασφάλεια. Να το θυμάσαι...
Ανεξάρτητα από το εργαλείο που χρησιμοποιείς, χρησιμοποιούμε κρυπτογράφηση από άκρο σε άκρο (end-to-end encryption) για να εξασφαλίσουμε την υψηλότερη δυνατή προστασία από κλοπή ή υποκλοπή των εγγράφων σου.
Κάθε έγγραφο που μεταφορτώνεται στο σύστημά μας διαγράφεται αυτόματα μετά από 2 ώρες για να αποτραπεί οποιαδήποτε μη εξουσιοδοτημένη πρόσβαση τρίτων.
Όλοι οι διακομιστές (servers) μας είναι ασφαλείς σύμφωνα με την ευρωπαϊκή νομοθεσία, μία από τις πλέον περιοριστικές στον κόσμο.