Digital tools for teachers: Using PDFs for productivity
Digital tools improve the student learning experience, so don't miss out on these tips that create an interactive classroom with PDFs.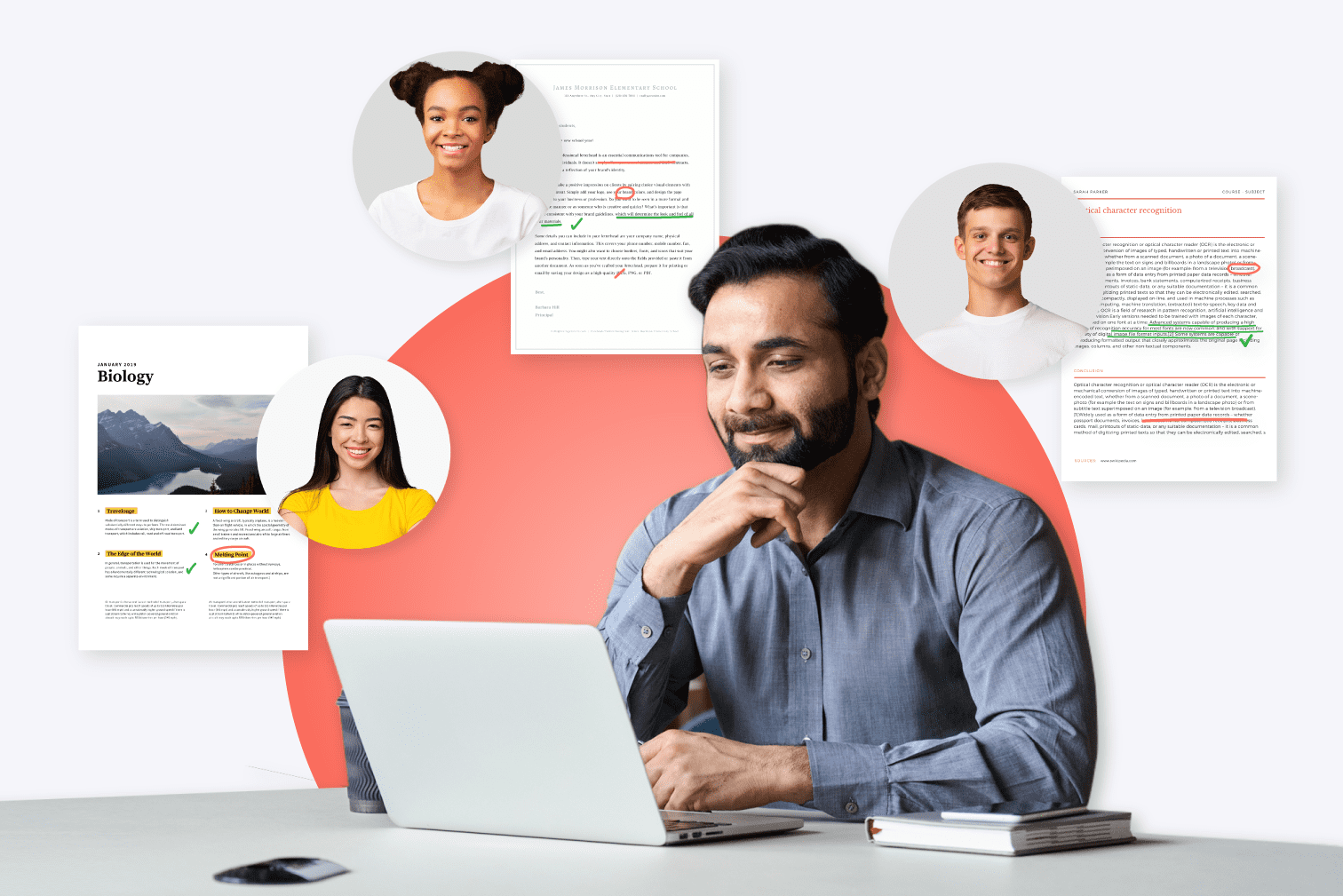 Since COVID, education has opened its eyes to the growing role of technology. Almost all countries responding to an OECD survey said they will either continue to drive digital learning tools for student support, or use them as a completely alternative way to educate.
Using digital tools in education helps keep piles of paper and chunky folders a thing of the past. With PDFs; productivity, creativity, and the efficient use of resources create the best learning environment.
In this virtual classroom, we become the teacher and give you the best tips on how to make the most of these digital teaching tools.
1. Make your classroom more interactive
With a mobile device and computer, you can instantly share student work straight to the whiteboard with a Scan to PDF tool. Quickly and clearly showing work is useful for the students' and teachers' engagement as the whole classroom can easily give real-time feedback and interact without losing attention.
Turn your technology into digital storytelling tools and make students get imaginative. A good way to do this is with game-based group work. Each student writes one line or paragraph to slowly form a story, and the next student has to follow on. Instead of presenting their work as a small piece of A4 to the class, the work is scanned to the big screen like an opening night for the latest blockbuster.
Scanning student work into PDF documents also gives you access to digital tools that let you get even more creative. With a free PDF Editor, you can take any scanned document and directly edit it on your devices.
Teaching is more than textbooks. Bring color and media to excite students and secure yourself that No.1 teacher mug. The editing tool lets you add text, images, shapes, and even draw to make things more visually inspiring.
2. Help with marking work
A perk of using a digital PDF scanner is the instant upload to your devices as a PDF file. Once you have the file, PDF tool software can then edit the scanned document.
Digital annotation tools like the PDF Editor let you mark directly onto a PDF, meaning you don't have to carry around the paperwork of four classes. Instead, documents go straight to your computer or portable device.
You can turn your commute into a productive one. Now, you can mark formative assessments anywhere without being drowned in physical paperwork. Just scan the documents, and you're free to mark the latest round of English exams without dropping them down the entire carriage.
Whether you're in the office or on the move, scanning student work into digital documents keeps all of the original work so you don't lose a single scribble. This is useful for seeing the working-out process of students, which is sometimes just as important as the answer itself.
3. Improve organization
Mastering your organizational skills is critical. It's not just the management of students that keeps you in control of the classroom, but yourself.
Scanning documents into PDF lets you effectively organize and use your time efficiently. Scan, then use a Merge PDF tool to place multiple PDFs into a single document.
Go digital. Physical folders in rusty drawers are a thing of the past. Merging documents and putting them into digital folders means you save time searching.
Easily organize your files with PDFs, even after you've merged them into one document. Upload your PDF to an Organize PDF tool, and select the order you need.
What will you do with all that group work? Getting students to look after work can be a nightmare on a good day. These tips take away any excuses of lost work and dogs with a full stomach.
4. Easily send & sign scanned documents
To improve the learning process inside the classroom, it's important to work on communication outside of it. Conversations shouldn't always stay in school, and contacting parents is a good way to review student satisfaction and development.
Scanning student work straight to your computer makes communication even easier. You can directly annotate and send comments on the same document. This can be with parents, teachers, or the students themselves.
Sending documents can give you the dreaded 'file too big' message. Use a Compress PDF tool so you never breach file size restrictions again.
Teachers also have to deal with signatures. Another school trip? The school system requires important documents to be signed securely. With an online signature tool, you can easily request documents or safely sign your own.
Here's how to use the Scan to PDF tool
The iLovePDF ideology is all about saving you time and making things simple. Helping you to be more productive by using PDFs with over 20 tools that make you the master of your documents.
Here we have the guide to using our Scan to PDF tool so you can implement the great tips you've seen above.
Go to the Scan to PDF tool on your computer.
Open your smartphone's camera and follow the link to our App (you will be asked to download it if you haven't already).
Scan your document and upload it to your computer.
Choose your preferred scan options and save to PDF.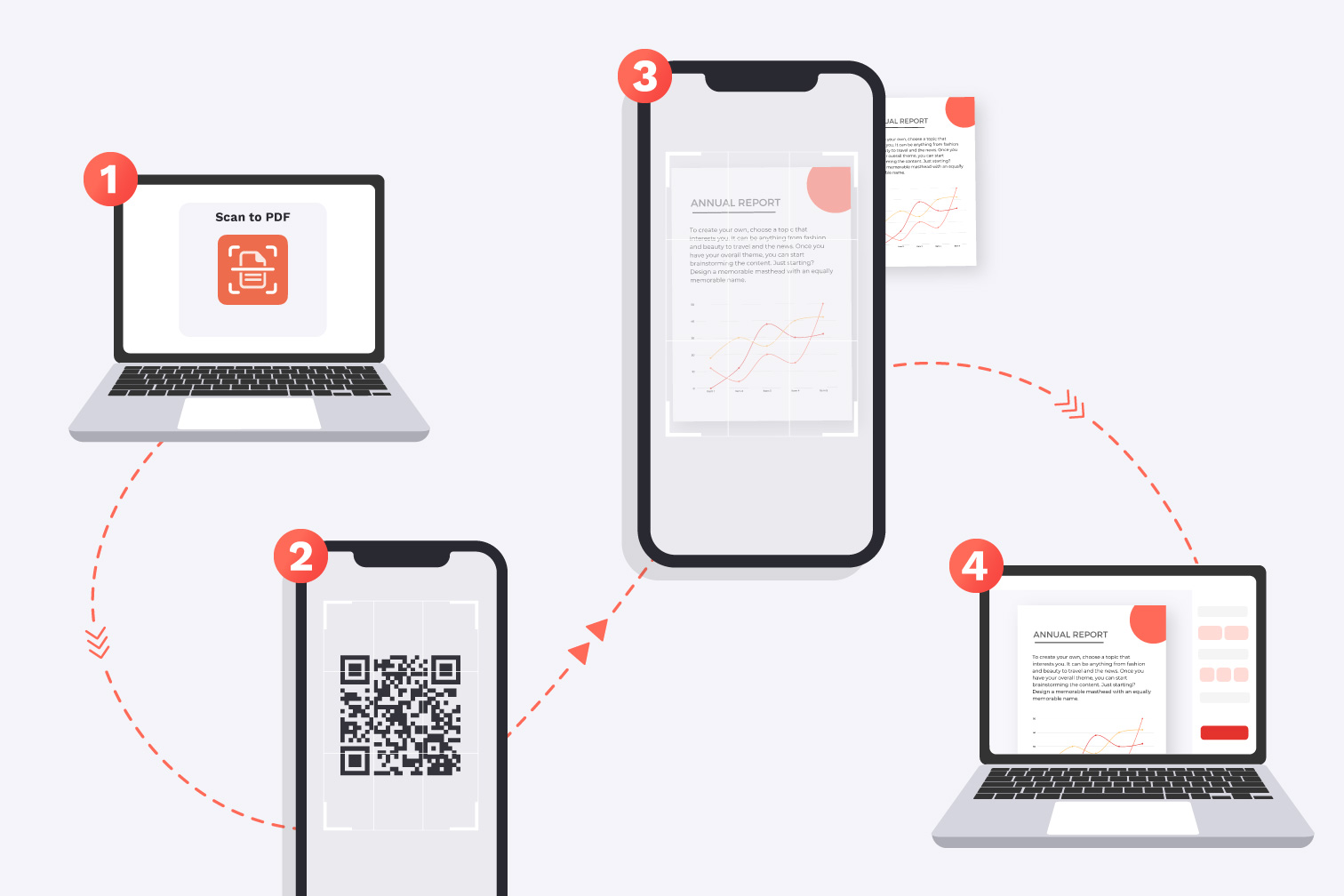 What else can I do with my scanned PDFs?
The PDF tools don't stop there. Find over 20 tools made with your solutions in mind on the iLovePDF website. Some of these include:
Converting your PDF
If you need to convert a PDF into another document format, there are many tools available. The tools at iLovePDF offer PDF to Word, PDF to PowerPoint, and PDF to Excel conversion with a few clicks.
Protecting your PDF
If you want to send documents that contain sensitive information, then use a Protect PDF tool to create a document with a password. This way, only the intended recipient gets the key to unlock it.
Find out more
Don't miss out on the latest tools and tricks for productivity! Search for iLovePDF on Facebook, Twitter, and Instagram and stay up to date on the latest and greatest. Also, look at this post on the 10 best virtual classroom tools to see if you're missing out.
Are you a teacher or student? We have a year of free Premium for you
Premium for Education
Al sicuro nelle nostre mani
iLovePDF prende molto sul serio la sicurezza. Non dimenticarlo...
Non importa quale strumento stai utilizzando, utilizziamo la crittografia end-to-end per garantire la massima protezione contro il furto o l'intercettazione dei tuoi documenti.
Qualsiasi documento caricato sul nostro sistema viene automaticamente cancellato dopo 2 ore per impedire qualsiasi accesso non autorizzato da terze parti.
Tutti i nostri server sono protetti dalla legislazione europea, una delle più restrittive al mondo.