How to merge PDF files
Combine multiple PDF files into one using our Merge PDF tool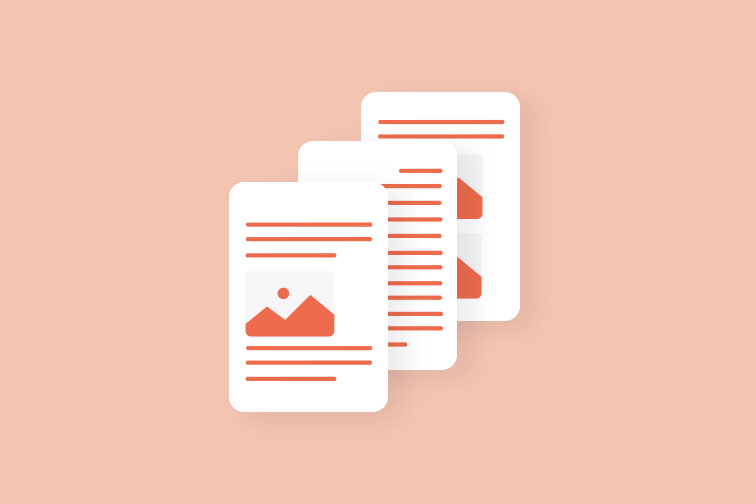 The Merge PDF tool is becoming more and more popular across the globe for its common uses in business, education, elearning and beyond. Plus it´'s really accessible, being available on the web, in desktop software and even as a mobile app feature!
Long gone are the days of having to print out individual PDF documents onto paper, re-order them and then scan them all together so that they are available as one single PDF. An online PDF Merger allows you to combine multiple PDF files in any order you want for easy viewing and sharing.
When do we use a Merge PDF tool?
A Merge PDF tool has countless uses. For example:
Imagine you need to share loads of PDF files with another department at work. The last thing you want to do is bombard them with so many different files that they get confused, annoyed and loose track of one or two files in the process. It would be much easier to combine all of the PDF files into one single file for simple sharing. Well that´'s what a PDF Merger is for.

Let's say you are a university student working on a group assignment with friends. After everyone has individually completed their part of the work, they send their PDFs back to you. In order to submit the final piece of work, you need to find a way of combining all of their PDF files together into one. The solution? The Merge PDF tool.

It's great for solo projects too. For example, you could be making your own portfolio for a job application with multiple sections which involved using different file formats such as Excel spreadsheets, Word documents, JPG images and PowerPoint. How can you then put them all into one, presentable PDF file for future employers? Yep, you guessed it. The Merge PDF tool!

How to merge PDF
iLovePDF's online Merge PDF tool lets you combine up to 25 PDFs in one go for free in your desired order. Here's an easy step-by-step guide:
Navigate to our Merge PDF Tool.
Select the files you want to merge from your device, Google Drive or Dropbox account.
To change the order of your PDFs, use your mouse to drag and drop the files as you want. If you prefer to order the files alphabetically, click on the AZ button to the right.
Click the Merge PDF button.
Click to download your merged PDF files. You can also save your document to Google Drive or Dropbox.
Merge PDF for Desktop
If you need to use our Merge PDF tool frequently to combine numerous files with no limitations, then an ideal alternative to your web browser would be to use our iLovePDF Desktop Version. Merge PDFs whenever you want without having to rely on an internet connection with our user-friendly desktop software.
Merge PDF from your smartphone
Great news! Did you know that almost all of iLovePDF´s tools from our website are also available through your mobile device? That includes our Merge PDF tool. Make your commute more productive by installing our mobile application to combine PDF files on the go.
You can get iLovePDF´'s mobile app on Google Play or download it on the App Store.
Too many files? Try Premium
If you want to merge a much larger quantity of files in one go, don't worry, we've got you covered. With iLovePDF Premium, you can take our online Merge PDF tool to the next level by combining up to 200 files with a size limit of 1GB per task.
As we have shown, combining PDF files using a PDF merger is really straightforward. Plus you can do it pretty much anywhere.
We hope you benefit from our short guide, and good luck merging!
PDF tools for productive people
Merge PDF
Al sicuro nelle nostre mani
iLovePDF prende molto sul serio la sicurezza. Non dimenticarlo...
Non importa quale strumento stai utilizzando, utilizziamo la crittografia end-to-end per garantire la massima protezione contro il furto o l'intercettazione dei tuoi documenti.
Qualsiasi documento caricato sul nostro sistema viene automaticamente cancellato dopo 2 ore per impedire qualsiasi accesso non autorizzato da terze parti.
Tutti i nostri server sono protetti dalla legislazione europea, una delle più restrittive al mondo.