How to add smileys and hearts to PDF
Have fun editing PDFs with these new symbols and characters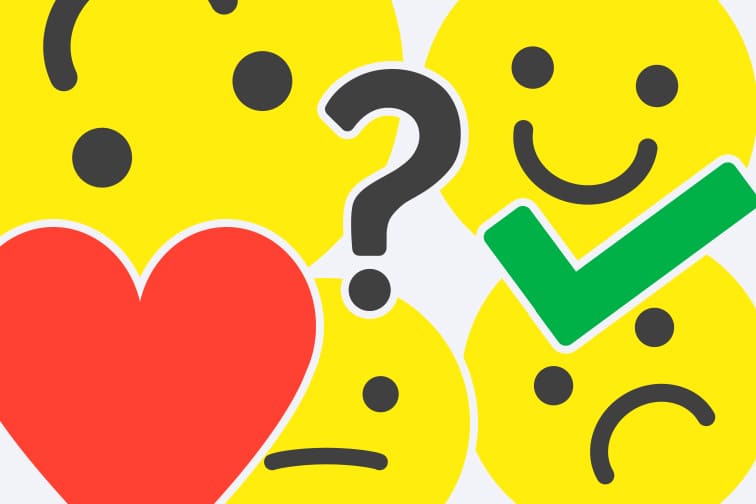 If you're a big fan of emojis, you'll be beaming to discover that you can now jazz up a boring PDF with smiley faces and love hearts since the last release of iLovePDF's Edit PDF tool.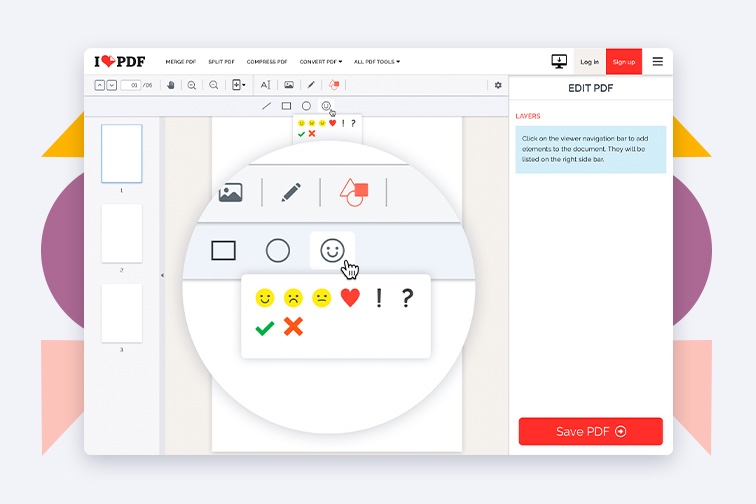 You can also mark up files with colorful icons and special character symbols which can be inserted directly onto pages before sending to students, friends or colleagues.
Easy to use and accessed straight from the web, iLovePDF's PDF Editor lets you edit read-only documents with text, images, shapes, symbols and characters. In the updated Symbol Menu, you can find these new icons:
Which one are you?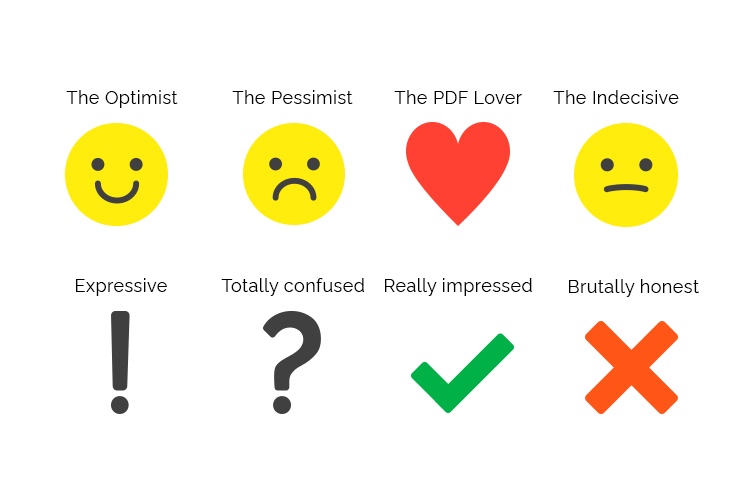 Whether it's to mark a student's homework, or check your friend's sales pitch, the tool provides you with a quick, fun and easy way to share feedback on any document.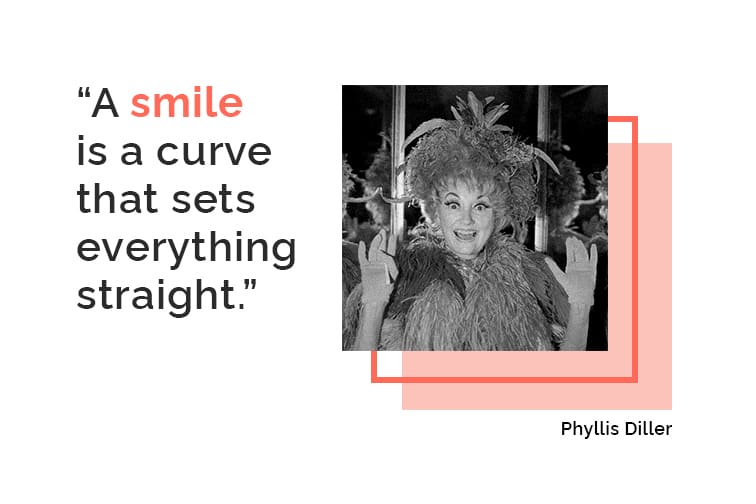 Have more suggestions? Write to us
Maybe you have another symbol or special character which you use frequently to annotate files? If you have any favorites which you would like to see included in the next version of iLovePDF's PDF Editor, you can send your suggestions here.
Happy editing!
Make somebody's day with a smile
Start editing
Al sicuro nelle nostre mani
iLovePDF prende molto sul serio la sicurezza. Non dimenticarlo...
Non importa quale strumento stai utilizzando, utilizziamo la crittografia end-to-end per garantire la massima protezione contro il furto o l'intercettazione dei tuoi documenti.
Qualsiasi documento caricato sul nostro sistema viene automaticamente cancellato dopo 2 ore per impedire qualsiasi accesso non autorizzato da terze parti.
Tutti i nostri server sono protetti dalla legislazione europea, una delle più restrittive al mondo.