The top 10 tools every remote worker needs in 2022
Get your hands on these essential apps to work from home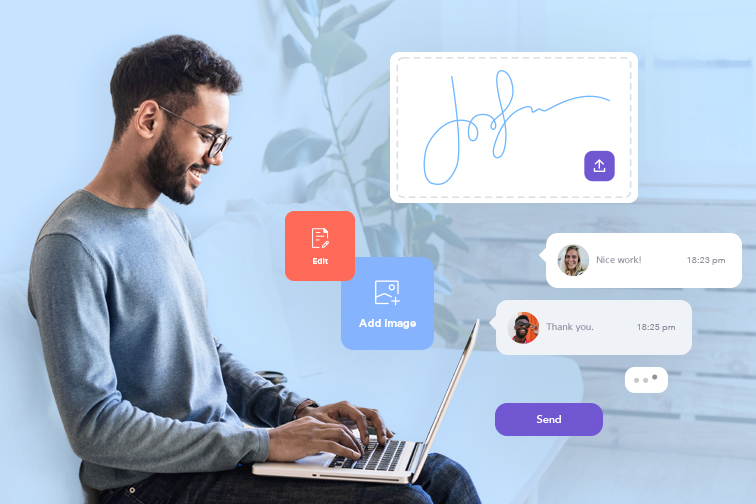 Since the COVID-19 pandemic, many companies have switched to hybrid or remote working. With the Work From Home (WFH) trend on the rise, Upwork predicts that 73% of departments will have remote workers by 2028.
Although many people prefer the WFH life, the telecommuting trend can pose some challenges. Some of the big challenges include collaboration and communication across distributed teams, maintaining productivity levels, and organizing projects effectively.
Thankfully, there are loads of tools for remote work available on the market to help solve these challenges but it's sometimes difficult to choose. That's why we've hand-picked this list of top 10 favorites to help remote employees in 2022.
They all include a FREE version and are available for Mac and Windows. We hope you find them useful!
1. Slack for staying connected
By far one of the best chat applications for professionals, Slack is a must-have for teams spread out across multiple locations. You may already be familiar with the main functionalities of Slack as a communication tool, BUT were you aware of its special time zone feature for remote workers?
The useful Slack feature gives you the ability to schedule messages to colleagues who work in different time zones so that they appropriately receive them during their work hours. No more pinging your coworker in the middle of the night by accident!
2. Zoom for video conferencing
As a virtual collaboration software, Zoom is a top choice because of its great performance and long-term free version. Not only can teams conduct virtual meetings and webinars from anywhere with ease, but the video calling tool is constantly being developed to meet the needs of remote and hybrid workers.
One handy remote work feature is the live translation during video calls. During your Zoom session, you can enable language interpretation so that when somebody speaks, their words are translated in real-time by an interpreter. It's a great way to break down language barriers and communicate effectively with remote team members and clients.
3. Forest for being focused
Do you sometimes feel productivity guilt when working remotely? It can sometimes be difficult to focus when there are distractions at home. If you notice yourself frequently picking up your smartphone or checking Twitter, it's time you knew about Forest.
A productivity app with a creative twist, Forest encourages you to stay focused by planting an imaginary tree each time you start a piece of work. The idea is that while you are focused on your work, your tree is growing, and if you leave the task, your tree will die.
To motivate you further, Forest partnered up with the organization, Trees for the Future, to plant REAL trees on Earth whenever users complete tasks. Now you can donate virtual coins to grow real forests while you work!
4. iLovePDF for document management
Cloud-based storage platforms such as Google Drive are a great way to keep all your work in one place, but what if you need to create or edit a PDF file and send it to somebody via email?
Having a free Document Management System (DMS) like iLovePDF at hand will solve most of your document problems when working from home. Whether it's to remove pages from a PDF file before emailing it to a client or convert a PDF to a Word document to reuse the content, iLovePDF offers all the tools you need to edit PDF.
Before purchasing that new home office printer, search for the paperless solution first in iLovePDF. You'll find tools to repair, split, compress PDF - and more - with this extensive PDF editor.
5. EdrawMind for mind mapping
Brainstorming is easy when everyone is together in one room, but what about when you work away from the office? Fortunately, apps like EdrawMind can help ideas flow wherever your team may be.
The app provides multiple templates for diagrams, mind maps, flowcharts, and tables designed for ideation. The great thing about this particular app is that team members can work on them together live online to collectively bring creative ideas to life.
6. Trello for managing projects
Keeping on top of projects while working remotely can be a struggle if you used to rely on your goal manager who sat next to you at work. There are many great project management tools available to help you stay organized, but Trello is particularly likable because of its intuitive interface.
With its user-friendly task assignment and scheduling tools, you'll never miss an important deadline again. Get Trello to manage projects remotely and set those big goals for 2022.
7. Nectar for employee recognition
Not sure about your progress? If you ever feel undervalued or don't receive sufficient feedback while working remotely, don't automatically assume that you aren't doing a good job! It can sometimes be tricky for managers to recognize employees from a distance and give strategic feedback because they aren't with you face-to-face.
If you want to build those strong working relationships, ask your project manager to install Nectar. This employee recognition software provides a platform for people to give feedback on tasks, special kudos, and reward coworkers whenever it's due.
Celebrating those small wins will help enhance your company culture and motivate you to succeed, so give it a go!
8. iLovePDF Signature for remote signing
No remote worker's toolkit is complete without an electronic signature solution. A trusted and easy-to-use e-sign tool such as iLovePDF Signature can save you many headaches when managing contracts at home.
You no longer need to print, sign a paper contract, then post it in the mailbox. iLovePDF Signature allows you to add a signature to PDF online or request signatures from other people in a few clicks.
One of the more advanced digital agreement software solutions out there, iLovePDF Signature offers several remote signing features: You can customize signature requests to show people where they need to sign on a document and add text or initials to PDF. You can even ask signers to complete ID verification before applying their signature to prove their identity.
Ready to clear the mountain of paper from your home desk, speed up agreements and enhance document security? Find out how to sign a PDF electronically.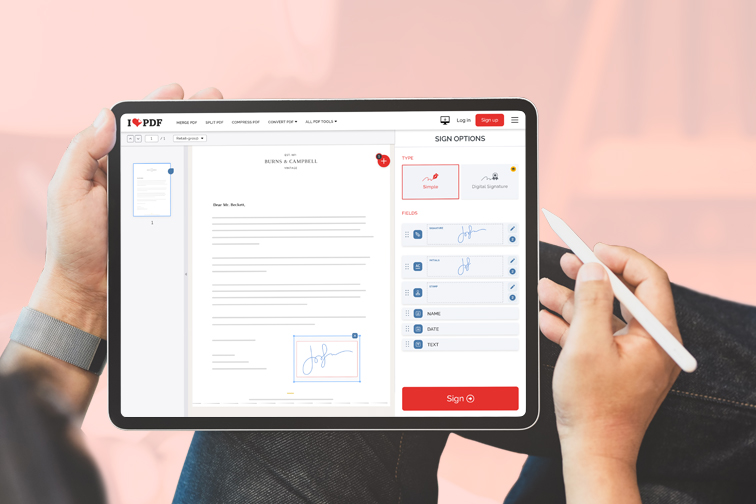 9. Bitwarden for password management
If you're still writing your passwords down on sticky notes (and then forgetting them), now is the time to stop! Password Managers like Bitwarden allow you to stay cyber-secure and organized.
You can use Bitwarden's encryption software to store the usernames and passwords for all your accounts in one safe place that can be synced across all your devices. That also includes any passwords you use to protect PDF files. Once everything is saved, you only need to remember ONE password to access your sensitive data.
Remote workers are easy targets for hackers, so make sure you choose a strong password combination that nobody else will guess. For more cybersecurity tips, read our post on how to stay cyber safe while remote working.
10. Evernote for taking notes
Last but not least on our list is the popular note-taking app called Evernote. Whether it's to plan a project, make a to-do list or jot down notes from a meeting, Evernote provides the perfect space to do so.
Everyone has a different way of putting their ideas into writing, which is why Evernote offers multiple note templates to choose from to help you stay organized. If you're unsure of the best way to express yourself, just open the app and start typing directly on the scratchpad - it's surprisingly satisfying!
Which tools should I choose?
It can be tough staying productive and connected with your team if you have a full-time remote job but luckily, there are power tools to help you. You don't need to use ALL the tools in this list to see a positive difference in your remote work processes - in fact adopting them all at once would be unrealistic.
To avoid app overload, our advice is to pick one or two that meet your needs, spend time learning how they work, then implement them gradually. An easy one to start with is iLovePDF for document management.
Simply download iLovePDF for free on your preferred operating system - Mac, Windows, iOS, or Android - to start editing your docs today.
Get all the PDF tools you need to work remotely
Go to iLovePDF
Al sicuro nelle nostre mani
iLovePDF prende molto sul serio la sicurezza. Non dimenticarlo...
Non importa quale strumento stai utilizzando, utilizziamo la crittografia end-to-end per garantire la massima protezione contro il furto o l'intercettazione dei tuoi documenti.
Qualsiasi documento caricato sul nostro sistema viene automaticamente cancellato dopo 2 ore per impedire qualsiasi accesso non autorizzato da terze parti.
Tutti i nostri server sono protetti dalla legislazione europea, una delle più restrittive al mondo.