How to attract Generation Z to your company
"Wow!" the workforce of the future by getting on these trends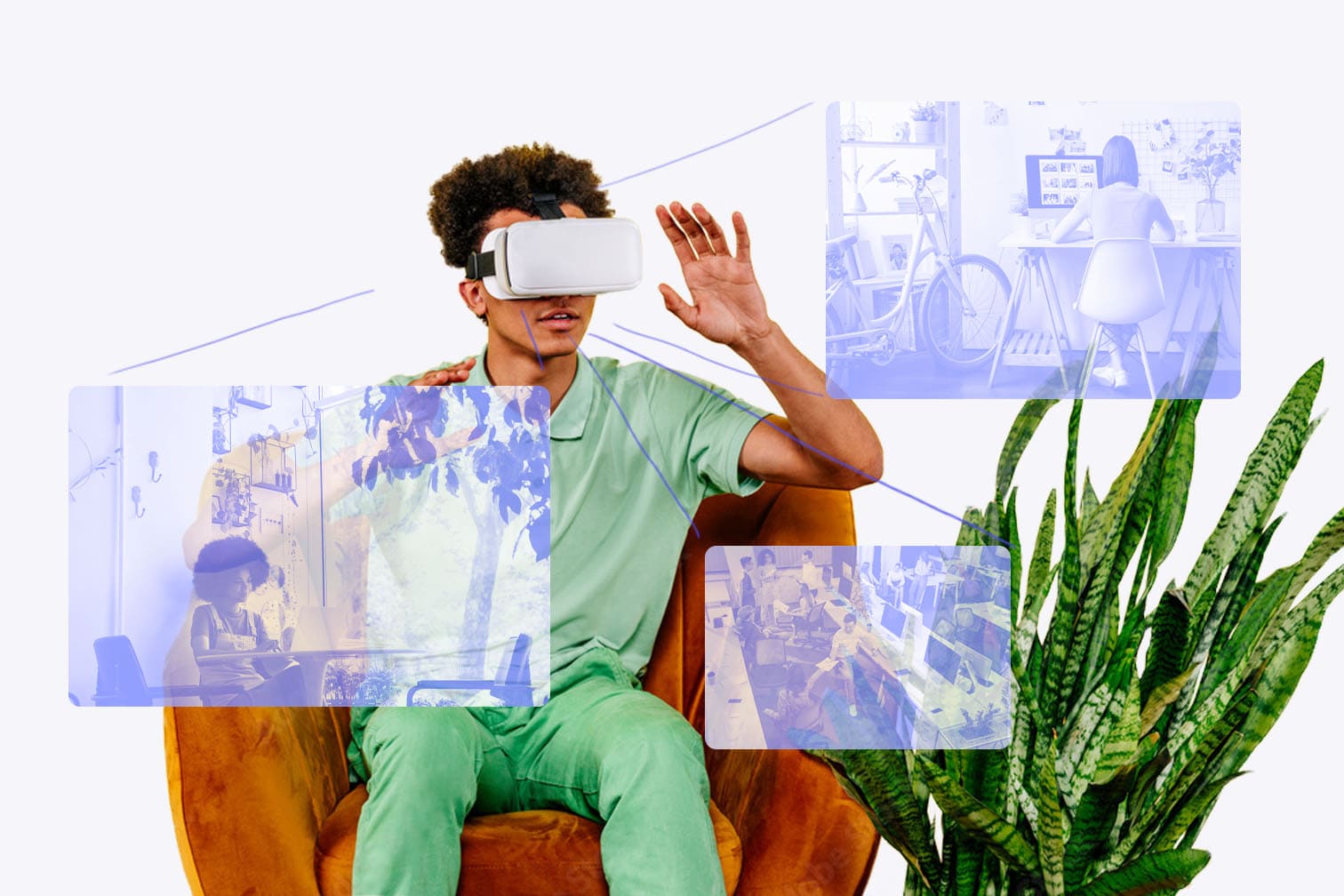 The COVID-19 pandemic isn't the only reason companies have abandoned traditional working models and are adapting to different ways to get the job done. Today's workforce is also paving the way for a new generation of workers - Generation Z - who bring fresh talent and are shaking things up.
Until now, Millennials (people born between 1981–1997) were the changemakers of the 21st century - and they've sure made history: Mark Zuckerberg gave us Facebook. Daniel Ek created Spotify. Where would our Instagram influencers be without Kevin Systrom?
But there's so much more on the menu than avocado toast. 🥑 Let's talk about Gen Z.
Who is Generation Z?
Generation Z (also known as the Gen Z, iGen, Zoomers, or Centennials) refers to people born between 1997-2012. That means they're between the ages of around 16 and 24 years old.
They have been raised with the internet, social media, Greta Thunberg, and defined by the pandemic, with some of the oldest having entered the workforce in 2020. Soon these newbies will exceed Millennials as the largest generation on earth, with more than a third of the world's population already counted as Gen Zers.
Why is Gen Z important for your company?
It's predicted that by 2030, Gen-Z workers will make up 30% of the global workforce. Plus with the job market picking up post-pandemic, competition for talent is fierce. Finding out what attracts and engages them can help you win in the talent market and grow your business.
Curious to know what will make Gen Z work for you? Tap into these iGen traits and trends.
6 Things you should know when recruiting Gen Z
1. They are Digital Natives
If a Gen Zer walks into your office and sees that bulky printer, they might call it vintage. That's because these young people were born into the digital age growing up with the latest smartphones, iPads, and Tablets. They're also the first to get a grip on cutting-edge technologies like augmented reality and live video streaming.
In a Dell Study, 91% of the Gen Z population said a company's use of new technology would be a decisive factor for choosing a job, so if you want to attract the Zoomers, you need a tech-first approach. 🤖
To help you with the digital transformation, why not start by swapping traditional paper-based processes for digital alternatives? Check out our blog post, "5 Ways to digitize your document workflow to improve team efficiency".
2. They care about your climate impact
Take a (digital) note of this: According to research, 60% of Gen Z want a job that will impact the world, and 76% are worried about the impact humanity has on the planet. Recognizing "there is no planet B", these job seekers are leaning towards companies that take action in environmental and climate issues.
Aligning your company to these values will help attract and retain the sustainability generation for the long term. Need any tips for going green? Start by reading our guide, "How to convert to a paperless company in 4 steps".
3. They want flexibility
It's time to face reality: Hybrid is happening. Being affected by the pandemic and the planet, many of Gen Z have grown comfortable working remotely with personal devices and are keen to reduce their carbon footprint by avoiding the commute. But they also want some time at the office.
A McKinsey & Company report found that 18-to-29-year-olds are most interested in a hybrid work set-up after the pandemic. That means working two to three days a week from home, and the rest in an office.
As Gen Z members are prioritizing flexible work in their job search, now is the time to get real with digital collaboration, productivity tools, and offer the work-from-home option if possible.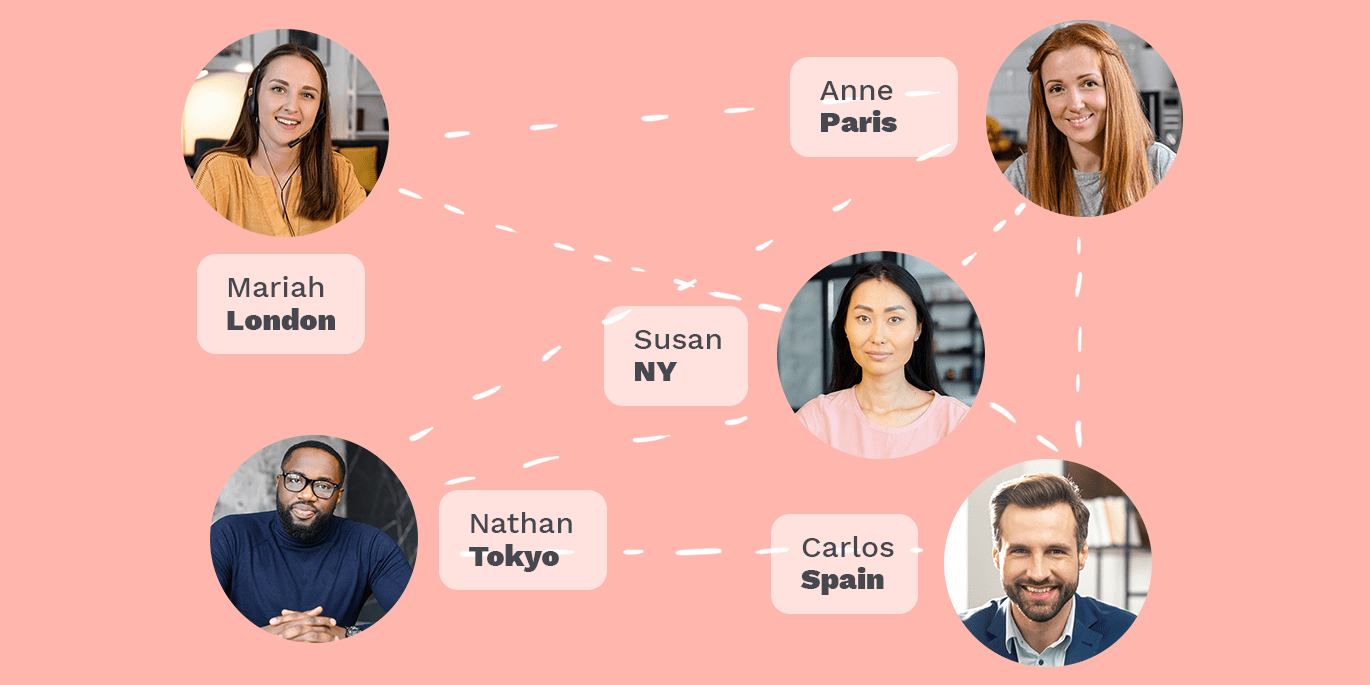 4. They use TikTok
So you should too! TikTok is the hottest social media channel right now and 60% of its users are from Generation Z. Believe it or not, this 60-second video-sharing app offers far more than dance challenges that go viral.
Innovative brands are already advertising their products and connecting with the hyper- engaged iGen through the channel. Just like on Youtube and Instagram, companies can also create engaging bite-sized video tutorials to improve User Experience and promote job opportunities.
If you want to reach these young graduates online, get on the app now! Find out how to set up your TikTok business account.
5. They value data privacy
It might surprise you that the most tech-savvy generation is actually a bit wary of the big tech giants. They might be confident using the latest technologies but recent studies suggest they are skeptical about how the high-tech industry handles their data.
With rising concerns about online safety, Gen-Zers are more cautious about where they share personal information online. To show them your company takes Data Security seriously, read our guide on how to cyber-protect your business.
6. They rate Recruiters
In fact, a recent Yello study revealed that nearly half of Gen Z job seekers said their experience with a recruiter had the biggest impact on their decision to accept a job.
Competition doesn't sleep, so if you want iGen candidates to choose your company, you may need to readapt your recruitment strategy. Ask yourself:
🤔 Is my recruitment process mobile-friendly? 46% of Gen Z job seekers have applied for an internship or a job via a mobile device, so it's worth investing in mobile recruitment software.
Do I talk to my candidates face-to-face? 51% of Gen Z candidates prefer face-to-face communication and expect to build trusted relationships with their recruiters. Remember, your recruiters are representing your brand, so make them your trusted advisors!
Is my Gen Z talent pool limited? Online recruitment not only speeds up the hiring process but also makes it possible to hire people from around the world. If you want a more diverse team, read our post, "How to onboard someone remotely in 6 steps".
Generation Z is the future of work
Remember that these newbies don't need 'special treatment' compared to older generations, but we have to face the facts: They are the future of our workforce.
If we start keeping track of Generation Z trends and address their needs in the workplace now, it might just be the key to driving employee productivity in the years to come. 👽
Modernize your workforce with iLovePDF
Get started
Bezpieczne w naszych rękach
Pamiętaj, że iLovePDF bardzo poważnie podchodzi do kwestii bezpieczeństwa.
Bez względu na to, z jakiego narzędzia korzystasz, stosujemy szyfrowanie end-to-end, aby zapewnić najwyższą ochronę przed kradzieżą lub przechwyceniem Twoich dokumentów.
Każdy dokument przesłany do naszego systemu jest automatycznie usuwany po 2 godzinach, aby zapobiec nieautoryzowanemu dostępowi osób trzecich.
Wszystkie nasze serwery są zabezpieczone zgodnie z prawem europejskim, jednym z najbardziej restrykcyjnych na świecie.