iLovePDF releases new app version for iPhone
Scan, edit, and sign PDF documents on the go straight through your mobile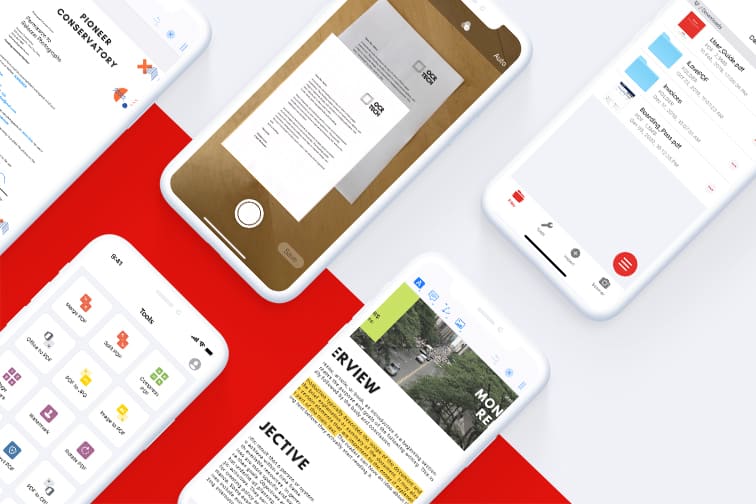 iLovePDF enters this new season in style with a new fresh feel to the mobile app for iOS! Designed to help you be more productive, the latest iLovePDF app version for iPhone includes a brand new Phone Scanner, allowing you to snap a photo of anything and save it straight to your phone, Google Drive, or Dropbox as a PDF in seconds.
How we improved the user experience
While hiding away in their remote locations, the team has also been working on a complete design refresh for an optimized user experience.
Home is where the heart is, which is why we've completely refreshed the app homepage to make our PDF tools more visually appealing and easier to navigate. Plus with improved performance, you can now scan, convert, edit and sign PDFs faster than ever before.
What to expect from the latest iLovePDF app for iPhone
The brand new app features complete iLovePDF's extensive toolkit of useful tools to edit documents easily from your mobile device. Launched in June 2020, the app for iPhone includes:
iPhone and iPad Scanner: Take a pic of any document and save it straight away as a PDF file, ready for sharing.

Text recognition: Convert scanned text or images into PDF format with high accuracy using powerful OCR (Optical Character Recognition) technology.

Complete design refresh: Tap into your favorite tools while enjoying the stylish new user interface.

Better app performance: Step up a gear and edit your PDF files faster, wherever you are.
Scan documents with OCR and save to PDF
Need digital copies of a contract, forms, or receipts? If you're in a hurry to send off an invoice but you're away from the office scanner, no worries. You can create a digital version of any paper document instantly through the iLovePDF Mobile App.
Its built-in mobile scanner functionality allows you to scan anything you want and convert images to PDF format in just a few taps. Equipped with powerful OCR software, the app promises top scan quality, while at the same time being simple and easy to use.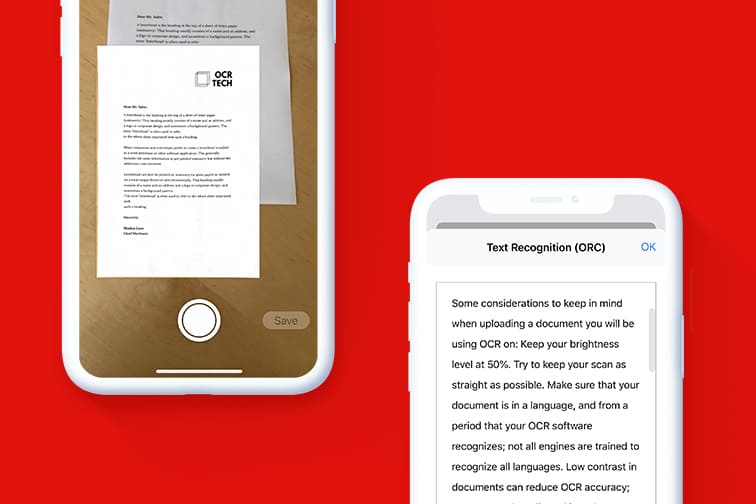 Edit, fill and sign PDF forms on your iPhone
The mobile app comes with a handy PDF Editor and Sign tool to annotate, fill and e-sign PDF documents anywhere. Accessed directly from your phone, these tools allow you to:
Annotate PDF Files. Use the PDF Editor to highlight or add text to PDF pages. Type your own notes, comments or mark up the PDF with hand-drawn illustrations. Need to add an image to accompany text? Simply select a photo from your iPhone, Dropbox or Google Drive and insert it into your document.

Fill out forms and e-sign. Use the advanced PDF Reader to fill out PDF forms and digitally sign them straight away with the Sign PDF tool. It's fast, efficient and with no printing required. You can even personalize your electronic signature and easily store it in your phone to use again at a later date.
Stay productive away from the office
Whether you're on the move or working remotely, having the right tools in your pocket will make editing PDF files a walk in the park. Plus with new features for working smart, iLovePDF could just be your number 1 productivity app this month!
We're always working on improvements to the app, so if you have any feedback, or want to suggest a new feature, please write to us.
Finally, if you haven't already, download the latest version for iOS from the App Store and feel the love.
Get your favorite PDF tools on your smartphone
Free download
Bezpieczne w naszych rękach
Pamiętaj, że iLovePDF bardzo poważnie podchodzi do kwestii bezpieczeństwa.
Bez względu na to, z jakiego narzędzia korzystasz, stosujemy szyfrowanie end-to-end, aby zapewnić najwyższą ochronę przed kradzieżą lub przechwyceniem Twoich dokumentów.
Każdy dokument przesłany do naszego systemu jest automatycznie usuwany po 2 godzinach, aby zapobiec nieautoryzowanemu dostępowi osób trzecich.
Wszystkie nasze serwery są zabezpieczone zgodnie z prawem europejskim, jednym z najbardziej restrykcyjnych na świecie.