How redesigning iLovePDF for Android was like a dance class
"One step back, two steps forward."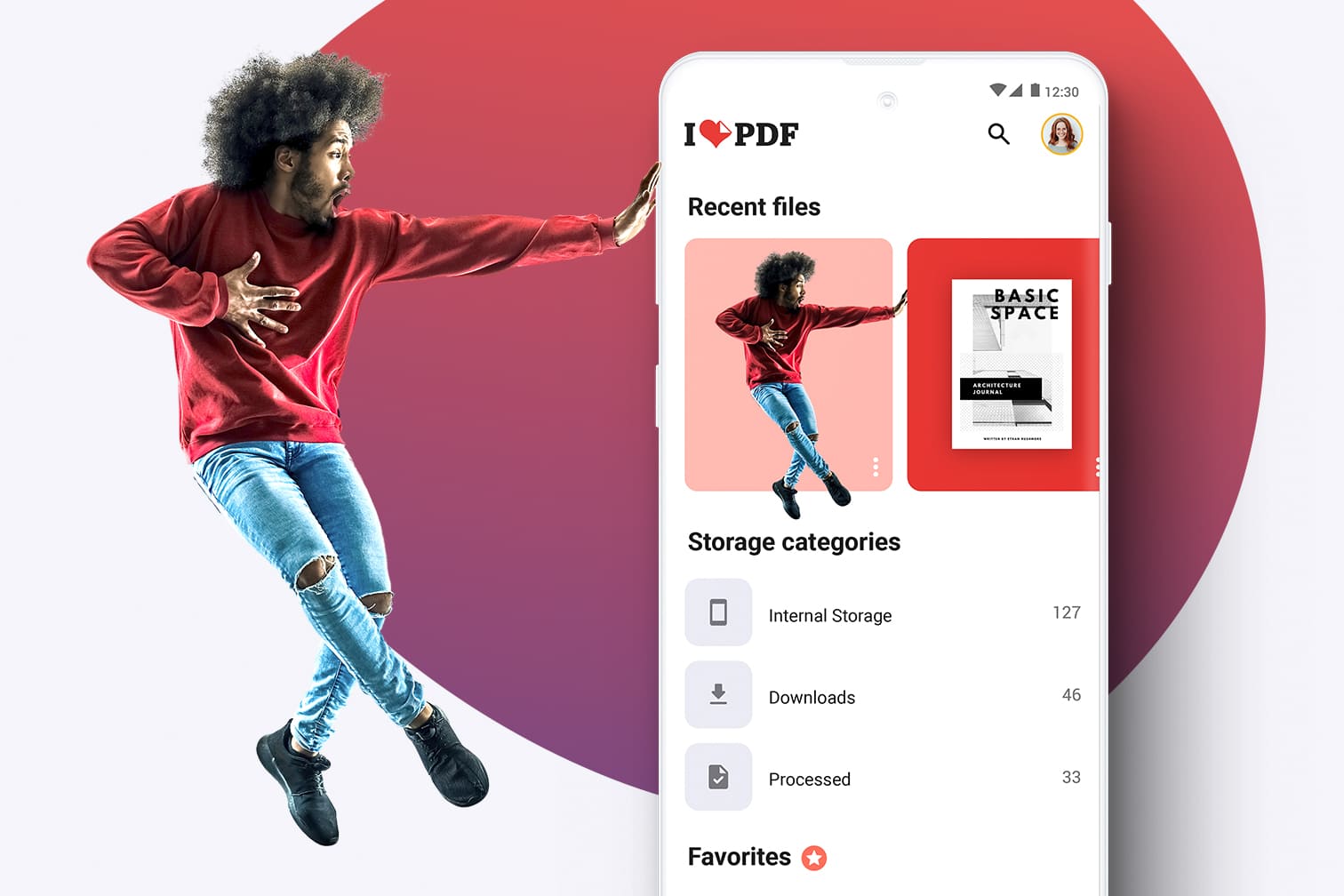 When a dancer moves on stage, they tell a story. To engage the audience, their performance needs to be intuitive and attractive. Each movement is choreographed with a sequence of steps that flow seamlessly from one to another.
A skilled dancer will transition from one step to the next with fluidity while intelligently using the space around them. Their ultimate goal? Connect with their audience until the end.
Translating the language of dance into UX/UI design
Now let's imagine that the dancer's body is an interface, or more specifically, the UI of a mobile productivity app designed to help you beat those PDF document management bottlenecks of 2021. (Sound familiar?)
All the interactions are the same. The same movements. The same goal. The only difference is that everything is computerized and scaled down to the size of an Android phone.
That's where you get the core concepts of Material Design, or "Where magic happens in the iLovePDF app for Android", says iLovePDF Android Developer Jorge Martinez.
How we brought our app to life in 2021
Jorge joined the iLovePDF dev team this year to lead the Android redesign project. To create a better user experience, he took iLovePDF back to basics. It meant starting the app UI almost afresh, paying close attention to Google Play's material design guidelines.
Combining his Android expertise with a fondness for music-dance culture, he takes us on a musical journey to redevelop the iLovePDF you love ❤:
Sticking to the rhythm
People's music tastes change over time. Likewise, user patterns in software change depending on current trends. To set the overall mood, dancers will perform to music that's appropriate to their audience.
We try to do the same with the app. To satisfy our Android users in 2021, we included a Mobile Scanner, a Dark Mode, and a design adapted for the Tablet.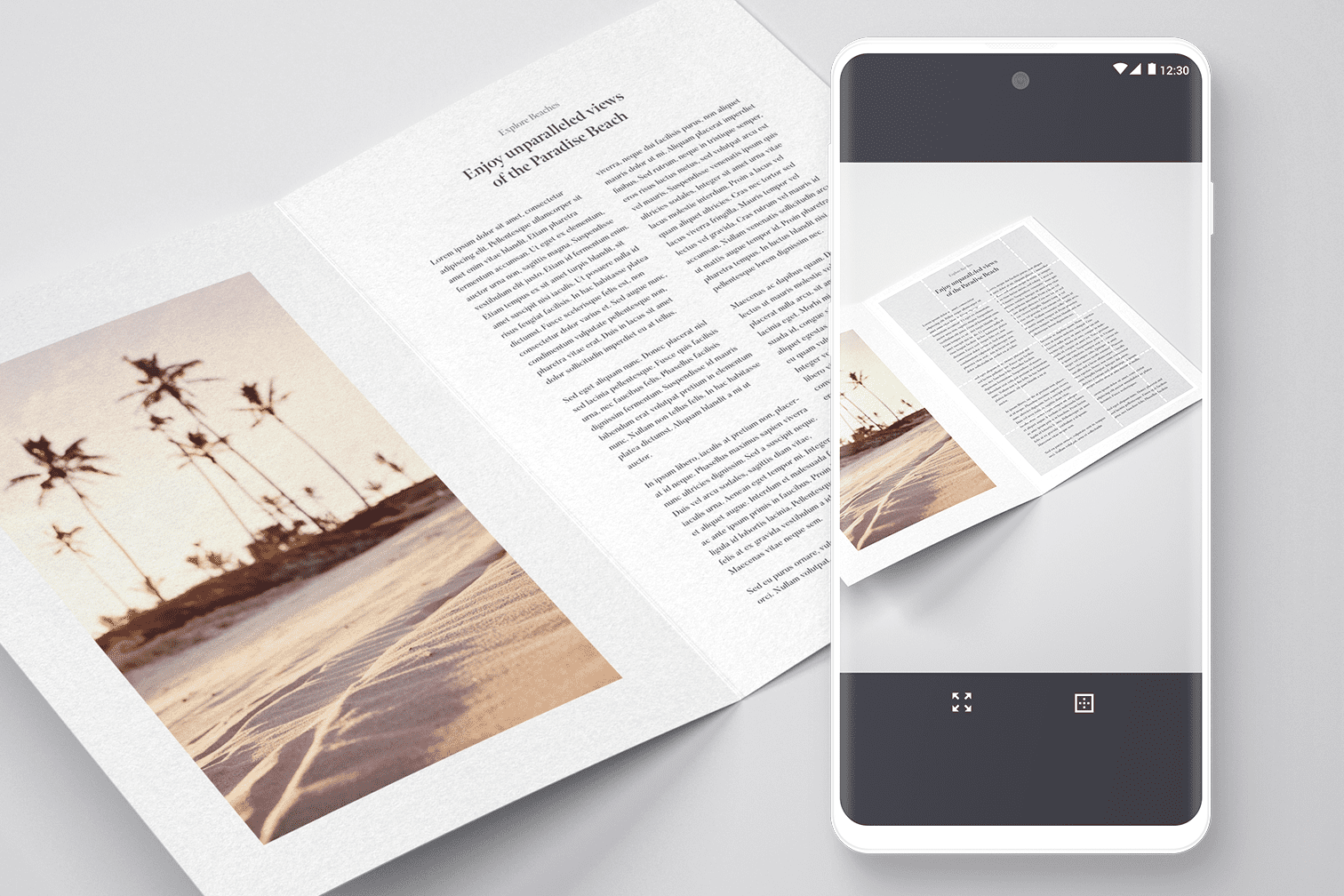 "With the new Mobile Scanner, the Android version is far more advanced. You can now digitize your paper documents from pretty much anywhere, and on any device."
Design inspired by movement
Just like when you're dancing, the visual storytelling in an app interface is powered by movements. These movements determine how the user will interact and show how the flow will unfold.
For the iLovePDF Android app, we used Google Play's Motion System to add significant movements such as animations and transitions. iLovePDF Android Developer Jorge Martinez says:
"Every transition and animation has a meaning. They guide and focus the user on the steps they take as they traverse through different screens."
The beauty of simplicity
How many times have you watched people dance and thought Wow, they make it look so easy, then laughed at your efforts to copy their moves in your bedroom mirror?
"The truth is, a lot of work goes on behind the scenes to achieve this", says Jorge Martinez, adding "Just like a dancer's goal is to look graceful on stage, our job as UX/UI developers and designers is to make all that back-end complexity look simple and pleasing in the front-end for our user."
We did this by creating synergy with color, smoothing out the appearance of icons and borders, and being minimalist with elements.
Combining function with elegance
Although we wanted to be discreet with the design, it still needed to do the job. Important elements were hidden in previous versions, so we brought them to center stage. You'll now find:
Your recent files are on display on the home screen
Access to your device's entire file system
Files are visible as large thumbnails for easy viewing
"It's called App 'Performance' for a reason. Our stage is the user interface you see on your Android device, so deciding what appears, where, and at what time matters."
The importance of timing
A dancer's movement is determined by the speed of the music. Time is just as important in a document management application such as iLovePDF. Jorge Martinez explains:
"We need to be aware of how many steps it takes the user to perform a document task. People use our app to improve their productivity. If it takes too much time, the user will get frustrated and leave the app".
So we created shortcuts. To make processes faster, you can immediately enter file selection mode using a long press, then edit files straight away by accessing one of the editing options directly from the file thumbnail.
Locking your audience's gaze
"The secret to a captivating dance performance is keeping your intent." That means filling all the gaps in between counts and shapes in your movement with energy. We applied this to the app using Feedback.
You now receive pop-up dialogues when you complete actions to indicate what you did or are about to do. "This creates a more intuitive flow while keeping you engaged", Jorge says.
Cleaning the choreography
The terms "Cleaning" or "Polishing" are commonly used in dance classes. They refer to perfecting the moves to ensure everyone dances in sync. Using the same concept in the Android app, we worked on correcting the inconsistencies.
You'll get better conversion quality in our Image to PDF Converter and the app performance is more stable. Jorge Martinez says: "Focusing on the small details makes the user experience more fluid. It also helps us stand out from the competition."
The finale… or no?
Would you return to a dance show that was unengaging, confusing, and overran so much it messed up your plans? We have to ask ourselves the same questions about our mobile app.
The desire to reopen and use iLovePDF depends on whether the user found what they were looking for and completed their document task quickly. Jorge Martinez concludes:
"Being a fan of music-dance has made its similarities to UX/UI design very apparent since working on iLovePDF for Android. It's the same kind of creative problem-solving.
We worked on creating a 'musicality' that deepens the relationship with our users and encourages them to return. We're happy with the result, but it requires regular testing and user monitoring which we now do using Google Analytics.
Plus redesigning the app is a work-in-progress. To meet the future needs of users, the show must go on!"
Remember to stay tuned for more updates via our blog. In the meantime, get familiar with the latest app features by reading our post "How to scan PDF on Android".
Get the iLovePDF mobile app for free
Free download
Seguro em nossas mãos
iLovePDF leva a segurança muito a sério. Se lembre que...
Seja qual for a ferramenta que você estiver utilizando, nós usamos encriptação ponto-a-ponto para garantir a máxima proteção contra roubo ou intercepção de seus documentos.
Qualquer documento carregado em nosso sistema é automaticamente eliminado após duas horas, para previnir algum acesso não autorizado de terceiros.
Todos nosso servidores estão seguros segundo as leis Europeias, das mais apertadas em todo o mundo.