How to convert PDF to Google Docs
Convert a PDF to Google Docs or learn the methods for inserting a PDF within your Doc with this guide.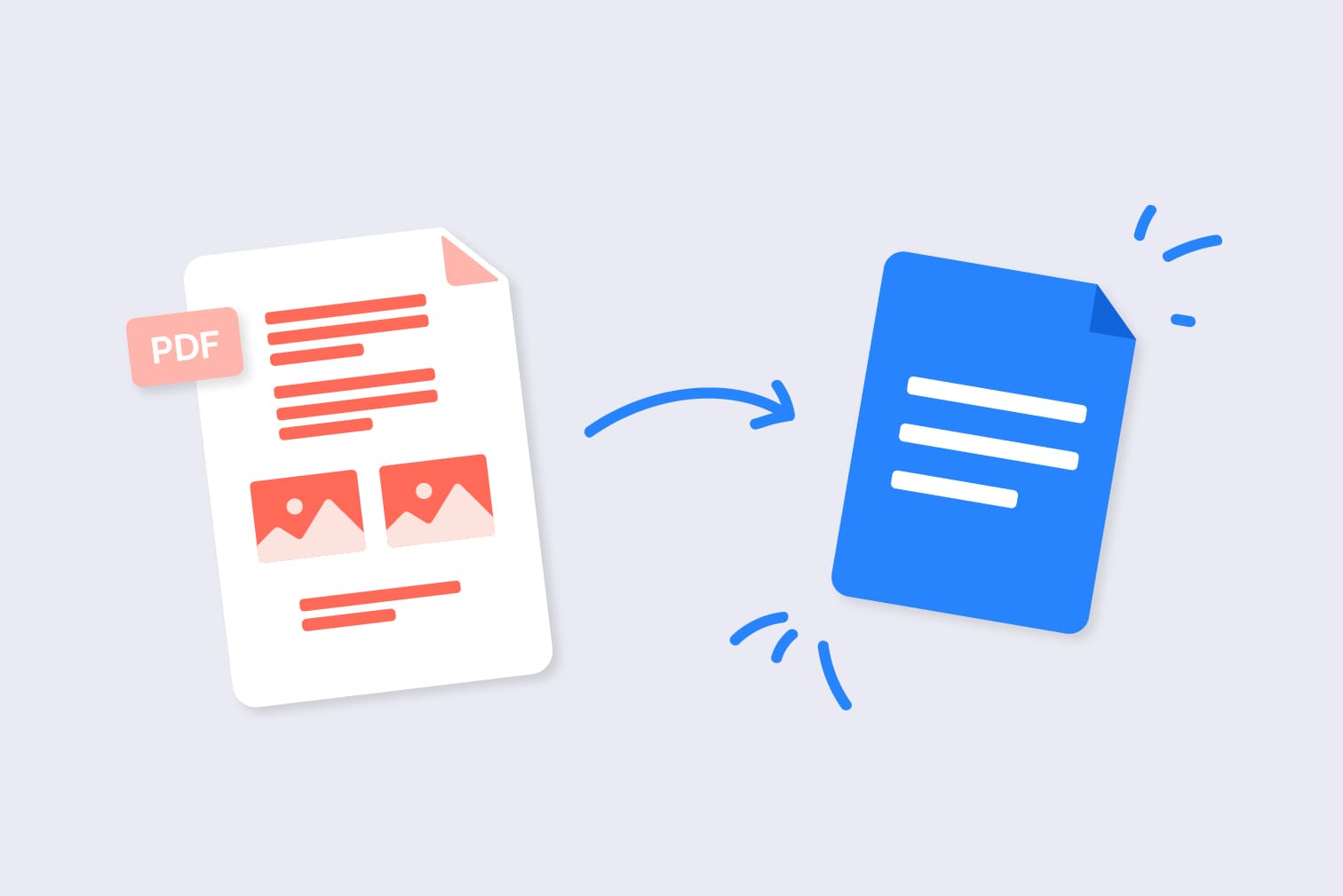 We recommend that first you use the free PDF to Word converter. Keep reading to find out why...
Are you looking for an efficient and easy way to convert your PDFs to Google Docs? In this blog, we walk you through the steps to convert PDF files to editable Google Docs files.
Whether you're a student, professional, or simply someone who wants to make the switch, this guide is designed to help you with guides and free conversion tools.
This post will show you how to:
How to convert PDF to Google Doc
Wondering how to convert a PDF to Google Docs? Here are the simple steps and tools to help you turn your original file into an editable Docs file.
Convert your PDF to a Google Docs without formatting
Opening a PDF directly inside of Google Docs is useful if you are trying to extract and edit the text and you aren't worried about the formatting.
Your Doc will contain the content of the PDF, but it will be unorganized and images are unlikely to format as you want them to.
Go to your Google Drive > New > File Upload.
When the PDF has uploaded to your Drive, right click and select Open with > Google Docs.
Convert PDF to Google Docs with accurate formatting
Need to convert PDF to Google Docs without losing formatting? Convert the PDF to a Word document before opening in Docs. We recommend using this method to convert your files in a way that keeps as much original formatting as possible.
With iLovePDF, you can choose between normal conversion or OCR. Without OCR the tool is extremely accurate, but if you wanted even more accuracy then convert using OCR. This will scan the document and its images to create editable text from the original content.
Upload your file to the free PDF to Word converter.
Choose between normal conversion or OCR and click Convert to Word to download your converted Word file.
Go to your Google Drive > New > File Upload and upload your Word file.
When the file has uploaded to your Google Drive, right click and select Open with > Google Docs.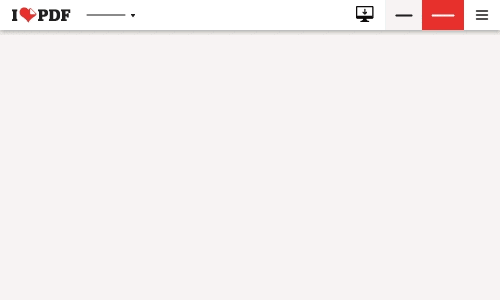 Insert a PDF into a Google doc as a JPG
Are you trying to put a PDF into Google Docs instead of converting? If you have important information that you want to share inside of your Doc, use this method to include PDF pages as images.
Here's how to insert a PDF into a Google Doc:
Go to the PDF to JPG tool.
Upload the PDF from your computer, Google Drive, or Dropbox.
Select Page to JPG to extract every page of the PDF or Extract Images to convert all images embedded in the PDF into JPG.
Click Convert to JPG.
Select Download JPG images to save the files to your local storage, upload them to the cloud platforms, or download using a QR code and link.
Open your Google Doc and go to Insert > Image > Upload from computer.
Find the JPG files you just downloaded.
Highlight the files you want to add to your Google Doc and select Open.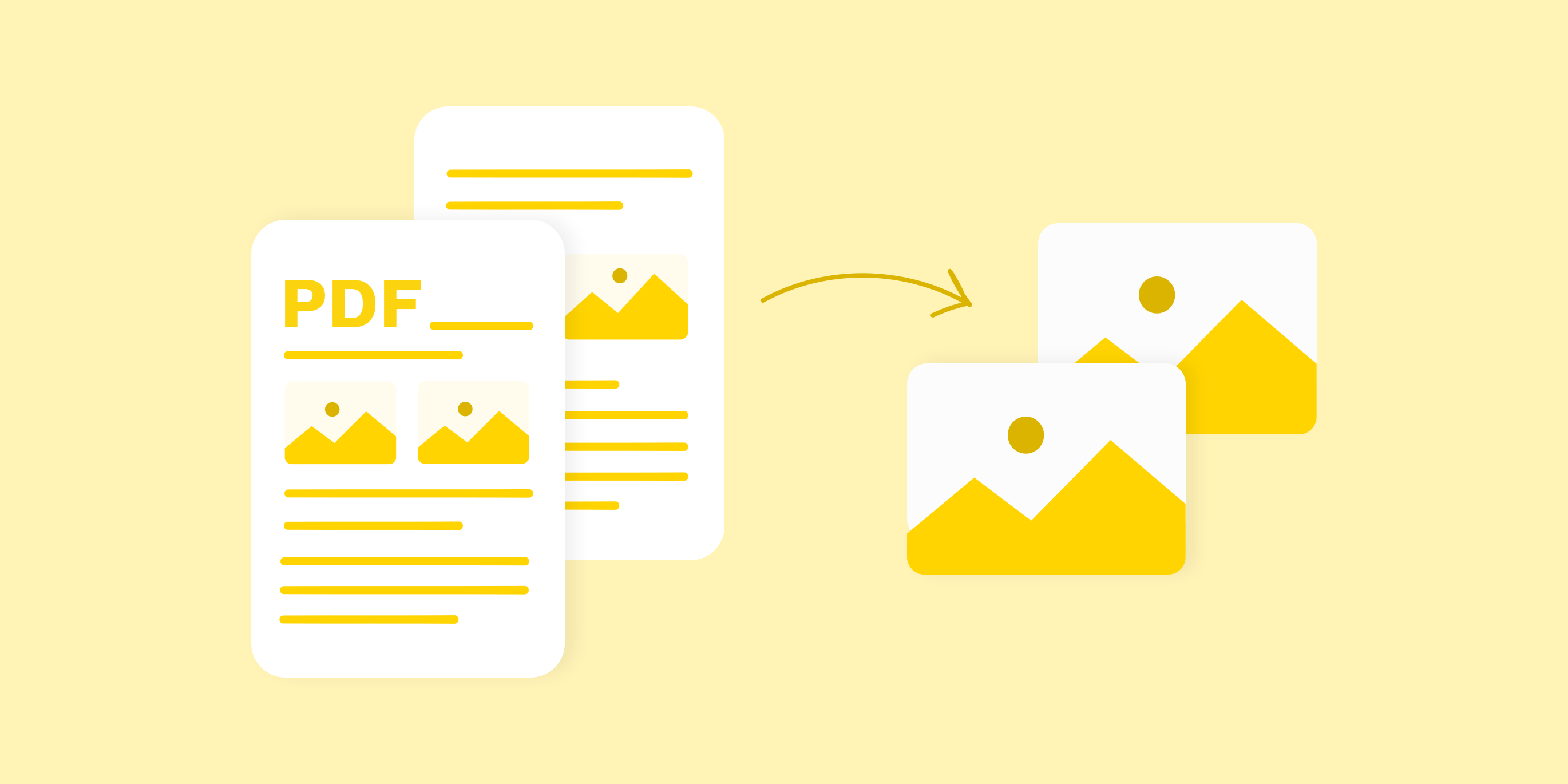 Insert a PDF into a Google Doc as a shareable link
You can also upload a PDF to your Google Doc using Google Drive. This is a great way to insert and share the information contained in PDFs without visually adding the pages to your Google Doc.
Imagine you have an internal business document with a large number of PDFs. Using this link-sharing method you can easily provide access to Docs without having to include hundreds of PDF pages.
Insert a PDF link into a Google Doc:
Upload or save the PDF to Google Drive if you haven't already.
Find the PDF you want to share inside your Google Drive.
Right-click the file and select Get link.
Choose the Share settings to decide who has access to the file.
Click Copy link.
Open the Google Doc that requires the PDF link.
Paste the link inside of your Doc.
Clicking the hyperlink will open up the PDF in a separate window.
Are there more ways to convert to PDF?
We hope this guide has shown you how easy it is to convert and share your documents between PDF and Google Docs.
Do you work with a lot of PDFs? If you're looking for more PDF converters then iLovePDF has the tools for you. Our goal is to save you time by making your document management as simple as possible.
That's why we offer several free online PDF converters for Office and image files. Need to convert a PDF to Word instead of using Google Docs? Use our free PDF to Word tool for an editable final document.
We also offer:
Discover the rest of the free PDF tools
Go to iLovePDF
Seguro em nossas mãos
iLovePDF leva a segurança muito a sério. Se lembre que...
Seja qual for a ferramenta que você estiver utilizando, nós usamos encriptação ponto-a-ponto para garantir a máxima proteção contra roubo ou intercepção de seus documentos.
Qualquer documento carregado em nosso sistema é automaticamente eliminado após duas horas, para previnir algum acesso não autorizado de terceiros.
Todos nosso servidores estão seguros segundo as leis Europeias, das mais apertadas em todo o mundo.