How to repair a corrupt PDF file
Analyze and restore content from your corrupt file using our Repair PDF tool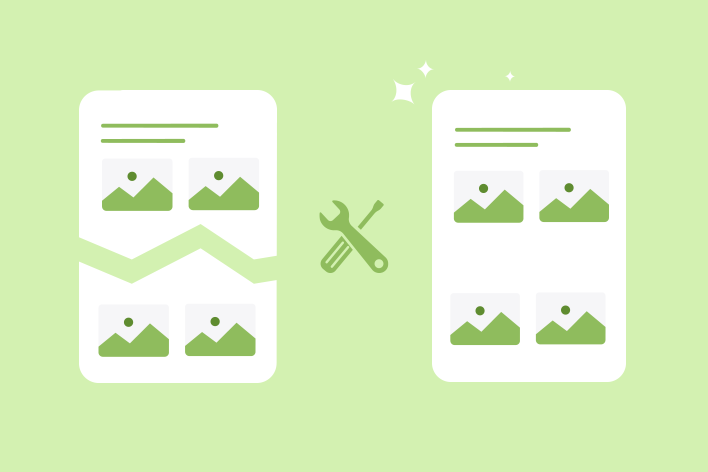 People love PDF (Portable Document Format) because it's supported by all operating systems and is easily shareable across multiple digital platforms. Any PDF you create can be viewed on your Windows PC, mac, and even your smartphone or tablet!
PDF files can also be secured with high levels of data encryption, and are difficult to alter if you protect them with a password or watermark. That's why PDF is an ideal file format choice for most businesses and legal institutions.
However, while they may have many great qualities for computer users worldwide, they can also be problematic. This is because they are at risk of becoming corrupt.
At some point in your document processing you may have come across an error message on opening a PDF which says something like "There was an error opening this document", or "File not readable with your software".
These type of warnings are a sign that your file is corrupt. This means that it is damaged and cannot be opened, which could cause you to lose all of your document's data.
Why do PDF files get damaged?
Although it isn't that common for PDF files to get corrupted, there are a few scenarios where it can happen:
Downloading or sharing your file during a failed or interrupted internet connection

A system failure while uploading, creating or saving
Using incompatible programs

Virus infections on your computer

Hard disk drive failure
Recover lost data with a PDF Repair tool
Sometimes you can solve the problem yourself by simply downloading the document again from the original source, retrieving a previous version of the document, or if you have backed it up, restoring a copy.
However, more often that not, people are unable to recover their document. That's when you may need help from online apps which offer special tools to try to repair your files.
Well iLovePDF provides exactly that! We offer a free Repair PDF Tool which can help you fix your damaged file. The tool works by analyzing and restoring content from your corrupt document. Here's a simple step-by-step guide:
Navigate to our Repair PDF tool.
Select the file you want to repair from your computer, Google Drive or Dropbox account. Click the button to select your file or drag and drop it straight onto the canvas.
Click the Repair PDF button.
Click to download your repaired file. You can also save your document to Google Drive or Dropbox.
In a hurry? Go Premium
The Repair Tool is really easy to use and could repair your file in seconds. Our free tool allows you to upload and fix your files one by one. However, if you are desperate to repair a batch of corrupt files in one go, there's always our Premium option. Our Premium version allows you repair up to 10 documents in one session.
So, the next time you get a strange error message, stay calm! Your content may not be lost forever. Our Repair Tool will try its very best to restore your PDF back to good health.
PDF tools for productive people
Repair PDF
Seguro em nossas mãos
iLovePDF leva a segurança muito a sério. Se lembre que...
Seja qual for a ferramenta que você estiver utilizando, nós usamos encriptação ponto-a-ponto para garantir a máxima proteção contra roubo ou intercepção de seus documentos.
Qualquer documento carregado em nosso sistema é automaticamente eliminado após duas horas, para previnir algum acesso não autorizado de terceiros.
Todos nosso servidores estão seguros segundo as leis Europeias, das mais apertadas em todo o mundo.