How to save your COVID passport on your mobile
Safely store a digital copy to streamline the travel experience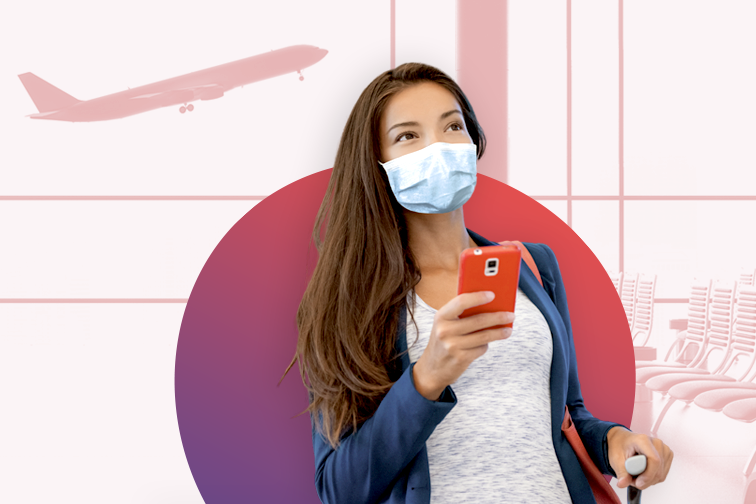 Got a flight coming up? You might be Covid-carded at the airport, so follow these steps to be prepared.
While many countries are still considered high-risk by authorities, others with low infection rates are welcoming tourists providing they carry a digital certificate or 'passport' proving they have been fully vaccinated against COVID-19. Today we will show you how to store your vaccine passport on your mobile device.
How can I store my COVID passport on my smartphone?
After you have received the required vaccine dosage against the Coronavirus, you will have access to an official document showing your vaccination status. This is available for download in PDF format and contains a QR code which will be scanned at the airport.
There are different ways to save this digital COVID certificate on your phone. For example, you could carry it in your Apple Wallet or Google Pay, or convert the document to a JPG image to save in your photo gallery. Alternatively, the simplest solution is to store it in a PDF Reader and mark it as a favorite. Here's how:
Keep all your travel information in one place
PDF Readers such as iLovePDF keep all your important documents together for easy access on your phone.
To help you stay organized when you travel, you can save all your flight documents including proof of vaccination, Boarding Passes, and Passenger Locator Forms in one folder, then label it with your name of choice. It will be available to you wherever you go, without needing an internet connection. Follow these steps to create your folder:
How to create a folder for your travel documents
Protect your data on the move
As more airlines start to resume international travel post-pandemic, airports are likely to get busy again. Remember that new travel requirements mean you are likely to carry more sensitive data around with you on your mobile such as medical information.
It's a good idea to take extra security steps to keep your data safe in case it falls into the wrong hands. One way to protect your sensitive documents on your mobile is by password-protecting them. The good news is that you can do this directly from your smartphone in your iLovePDF PDF Viewer. This is how you do it:
How to password-protect your passenger information
Got everything you need? Double-check before your trip
Remember that travel restrictions for countries are changing by the day, so make sure you regularly check the travel status of your country of destination to ensure you are up to date.
Finally, have a safe trip!
Seguro em nossas mãos
iLovePDF leva a segurança muito a sério. Se lembre que...
Seja qual for a ferramenta que você estiver utilizando, nós usamos encriptação ponto-a-ponto para garantir a máxima proteção contra roubo ou intercepção de seus documentos.
Qualquer documento carregado em nosso sistema é automaticamente eliminado após duas horas, para previnir algum acesso não autorizado de terceiros.
Todos nosso servidores estão seguros segundo as leis Europeias, das mais apertadas em todo o mundo.