How to unlock a PDF file
This guide shows you how to easily unlock a PDF online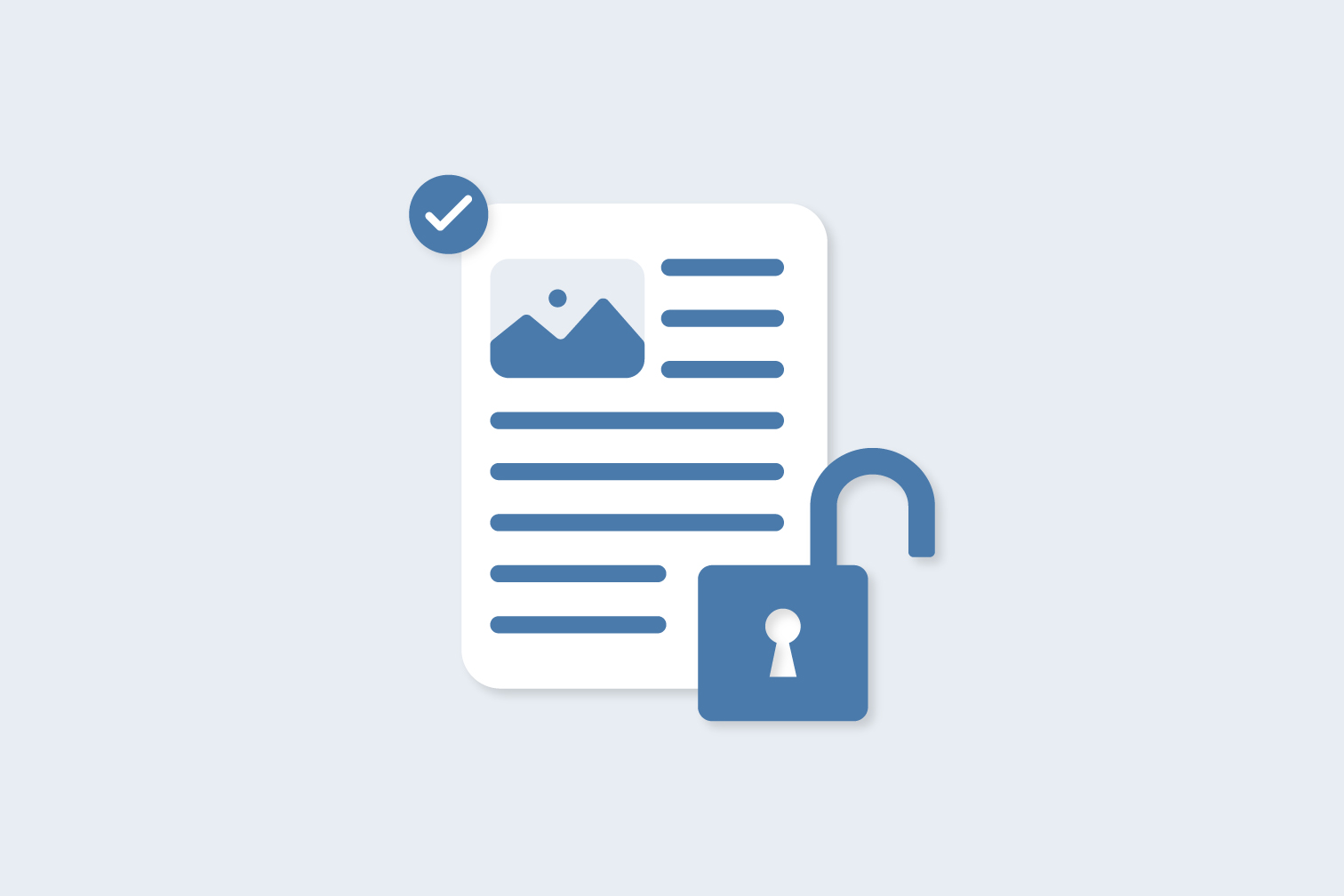 You enter the password and nothing happens. While it's great to have control over your documents with PDF protection, knowing how to unlock a PDF (portable document format) can save your skin at the last second.
We've all come up with a password so great that we couldn't remember it after a week, but your PDF is not lost forever. The iLovePDF Unlock PDF tool is here to help, so save yourself time and stress by following these simple steps.
Why unlock a password-protected PDF file?
Defeat lost passwords & accidental restriction
A new password seemed like a good idea, but what happens if you forget it? With the iLovePDF Unlock tool, you can remove the password from a PDF online and get the document back with a few clicks.
Imagine your colleague has set a password on the wrong document and leaves for their long-awaited island holiday. Your team is left with a door that has no key. Using a free PDF unlock tool gives you the chance to keep productivity up without wasting hours finding the key to unlocking it.
Quickly change access for easy sharing
It can be important having a document blocked, whether it's an office file or your final thesis, privacy is important. PDF tools can unblock documents if you change your mind or want to share them when they're ready.
Unlocking your PDF lets you take your secure document and share it in seconds, online, and without a shred of hassle.
Using public computers
If you're working anywhere that doesn't have a secure network you trust, you might want to add a PDF password to protect your documents.
Unlocking your PDF online makes it easier when you move back to a secure network and want to remove the password protection.
Unlock your PDFs now with our step-by-step guide:
Go to the iLovePDF Unlock PDF tool.
Click Select PDF files and open the PDF you want to unlock, or drag & drop your selected files to the page.
Click Unlock PDF and your unlocked file should be downloaded automatically.
What if my document can't be unlocked?
If your PDF document was unable to be unlocked, it's likely that the original password embedded in the file is too strong. To get access to the protected PDF document, we recommend that you contact the author of the document.
What can I do after my PDF has been unlocked?
At iLovePDF, the simple online tools do not end there. After you've unlocked your PDF, there are over 20 more tools at your disposal.
Want to edit, compress, convert, sign, or watermark your PDF document? These online tools make you more productive with PDFs.
Are my files safe?
The importance of data protection is growing all over the globe and we want to give you complete transparency over what we do with your files.
It's important to say that we don't break the password, and we pride ourselves in following the strictest data protection standards including: end-to-end file encryption with HTTPS, the ISO 27001 Certification, as well as the European General Data Protection Regulation (GDPR). These are the strictest security regulation found worldwide.
In addition to these standards, once you have uploaded and processed a file, this file is encrypted and then completely deleted from our servers within 2 hours.
To see in detail how we protect your documents, head straight to our privacy policy. You can also head over to our blog for more on our security measures.
Try to remove your PDF password
Unlock PDF
Seguro em nossas mãos
iLovePDF leva a segurança muito a sério. Se lembre que...
Seja qual for a ferramenta que você estiver utilizando, nós usamos encriptação ponto-a-ponto para garantir a máxima proteção contra roubo ou intercepção de seus documentos.
Qualquer documento carregado em nosso sistema é automaticamente eliminado após duas horas, para previnir algum acesso não autorizado de terceiros.
Todos nosso servidores estão seguros segundo as leis Europeias, das mais apertadas em todo o mundo.