Barcelona's state-of-the-art Learnlife hub to change education worldwide
iLovePDF Success Stories: Learnlife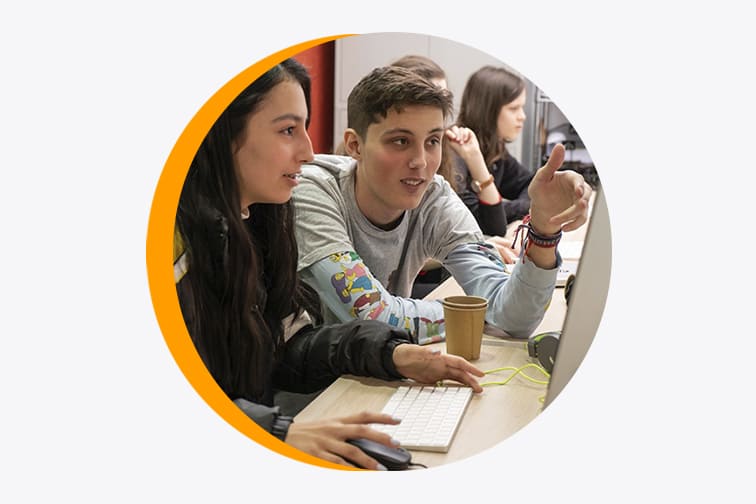 More than just a school, LearnLife is a community of educators who are setting a new precedent in learning. How? By creating an open ecosystem for a new lifelong learning model. Breaking the mould with purpose-inspired and innovative learning methods, Learnlife's goal is to make learning fun while ultimately preparing children for the future.
Learnlife's pioneer learning space in Barcelona is the first in a worldwide network built to accelerate change in the existing education system. Their core team of 28 members plus 130 Thought leaders and experts collaborate daily to co-create this new learning paradigm. Together they are creating:
21 innovative learning elements that will constantly be adapted to meet the needs of learners in a rapidly changing world.

The elements will be available to any learner through an open-source digital learning platform via learnlife.com and implemented in 2,000 physical Learning Hubs around the globe.

However, as with all great ideas, with them come great challenges. On their digital journey, the team has needed to develop and organize heaps of documentation on a regular basis. Learnlife member and innovator, Emma Buckle explains:
"This can be for day to day operations and processes in the space, for supporting the learning programme or for developing the 21 elements of the new paradigm. Each element has a downloadable pdf white paper with research findings and input from hundreds of different experts in the field of learning innovation."
Solving the administrative challenges
Keen to find a solution to their heavy document workflow, Learnlife began searching the web for simple online applications to edit and organize PDFs. That's when they found iLovePDF.
"We chose iLovePDF's tools for documenting our downloadable versions of the learning elements which will soon be available via the elements section of our website as whitepapers so that any school leader, educator or parent can access these tools and apply them in their day to day school or home context."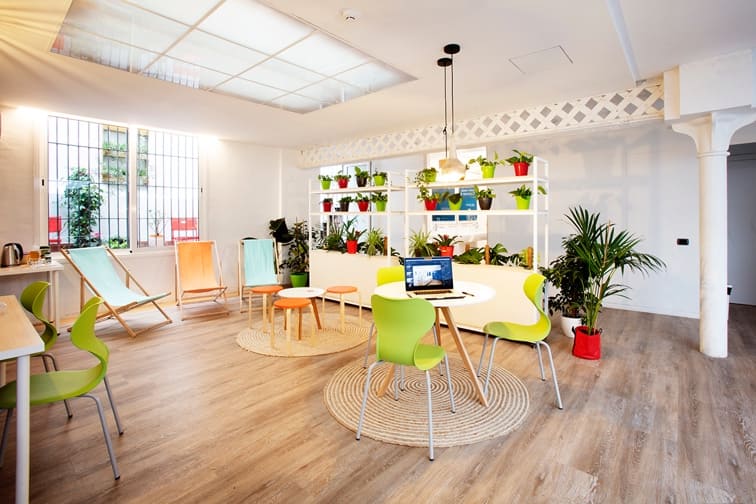 iLovePDF offers free online PDF tools to edit and manage PDF files in any place. According to Emma, since using iLovePDF, Learnlife has seen "more brand consistency across all of their documents, as well as a more professional look and feel to the documents themselves".
PDF tools drive growth and productivity
Thanks to fast and reliable online tools, what would previously have taken the team hours can now be done in just a few clicks. Being able to edit PDFs more easily has resulted in "increased efficiency and productivity", Emma Buckle added.

Since developing their digital learning platform, the Learnlife team have not only recognized technology as being "an intrinsic part of the learning experience" but also in their day-to-day working lives.
"Now at this time more than ever in the midst of Covid we are seeing how much we depend on technology. In recent weeks, we have found iLovePDF very useful for editing and completing PDF documents in a context where we cannot go to the office to print, and many team members may not have printers at home."
Work-from-home made easy
With the tech team being based in the Czech Republic, the core operations and learning team in Barcelona, and their research team split between Australia, UAE and Northern Ireland, the Learnlife members are no strangers to remote working life. When asked who they would recommend iLovePDF to, they said:
"iLovePDF would be useful to any complex organization that is based across multiple locations, such as ours. Being able to work efficiently in a remote way and edit documents online no matter where you are based is increasingly important!"
By making their new learner-centered paradigm accessible via the digital platform, Learnlife aims to empower 100 million learners, 5 million educators, 100,000 schools and governments of 196 countries by 2030.
We wish them the best of luck!
Try iLovePDF for your business
Free trial
Seguro em nossas mãos
iLovePDF leva a segurança muito a sério. Se lembre que...
Seja qual for a ferramenta que você estiver utilizando, nós usamos encriptação ponto-a-ponto para garantir a máxima proteção contra roubo ou intercepção de seus documentos.
Qualquer documento carregado em nosso sistema é automaticamente eliminado após duas horas, para previnir algum acesso não autorizado de terceiros.
Todos nosso servidores estão seguros segundo as leis Europeias, das mais apertadas em todo o mundo.