eSign with iLovePDF: Managing & tracking signature requests
Follow this guide to find out how to send a document for electronic signatures and track its progress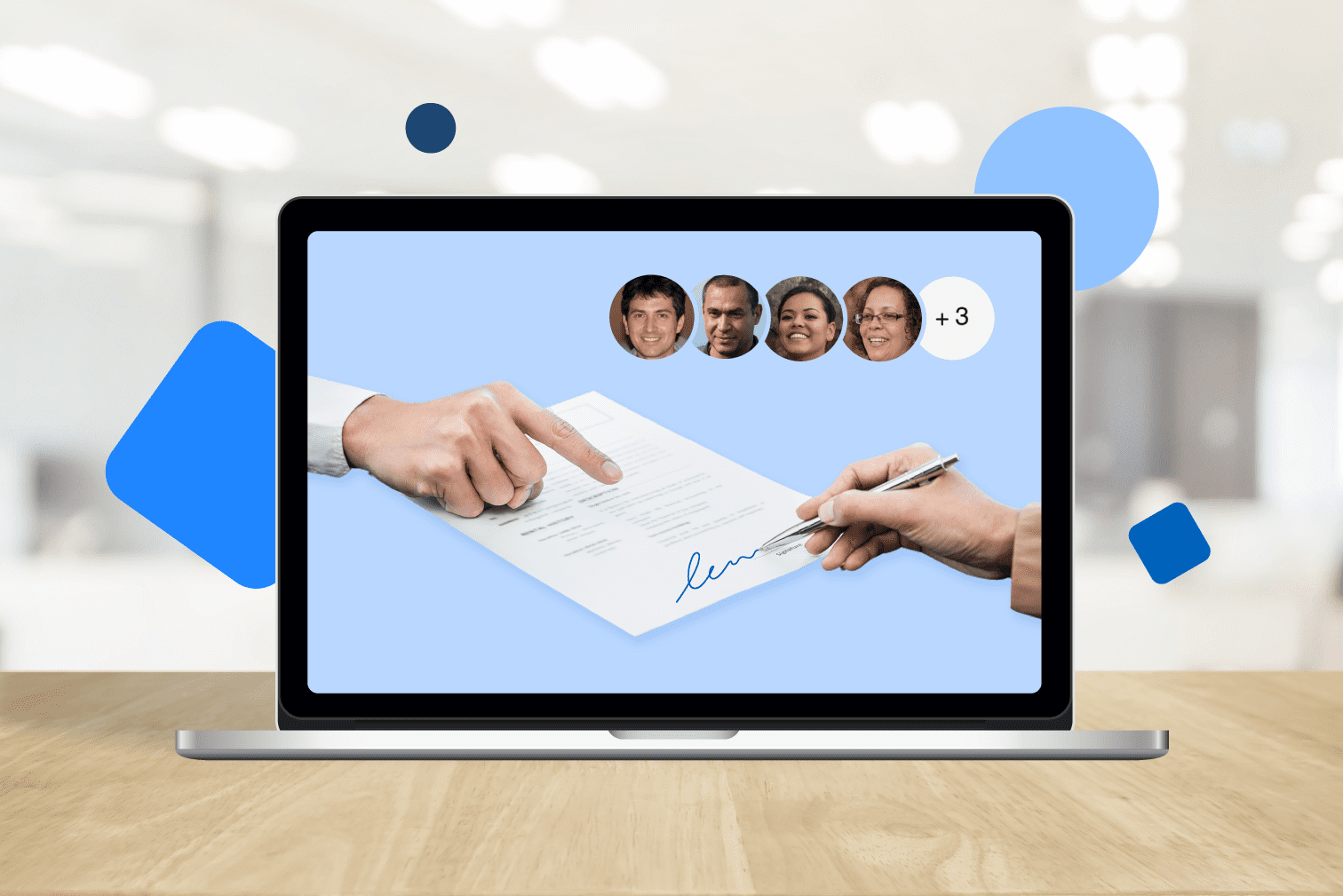 Are you wondering how to create, sign, manage, and track professional documents? This post will teach you how to send and track a PDF signature request using the secure eSign tool.
View the progress of your documents to keep track of who has received a signature request, who has already signed, and who might need to be sent a reminder.
What is a digital signature?
A digital signature is a more legally binding type of electronic signature (eSignature). While eSignature is the general term for all types of signatures made with digital devices, they can be broken down into a number of categories.
Unlike electronic signatures, digital signatures provide several added layers of protection and identity assurance that ensure file integrity. These features include improved security thanks to things like a certified hash, digital signature certificates, and international security standards such as the eSign Act, UETA, and eIDAS.
With the Sign PDF tool you can sign with both electronic and digital signatures, but for the reasons outlined above it's always recommended that you take advantage of the extra security measures that come with digital signatures.
Take advantage of the best features of the eSign tool
Use the tool settings to create a professional signature and add extra security measures. These settings give you more freedom over the design, legal weight, and tracking of your documents and signature requests.
Personalize your signature request for a more professional and trustworthy impression with these optional features:
Digital signature protection

Document expiration date

UUID and Verification code

Password & SMS protection

Batch requests with multiple documents

Email notifications, reminders, and branding

How to send documents for signature
Are you wondering how to send a document that needs to be signed by other people? Ask someone to Sign a PDF to create, send, and track documents for signing.
If you are also required to sign the document yourself, simply select the "Only Me" option after entering the tool to sign files with your details.
Tip: Use the PDF converters to convert your files to PDF. The tool only accepts PDF files. This file type is recommended for its security measures and accurate formatting that is optimal for sharing, ensuring that the received document looks like the original.
Go to the Sign PDF tool.
Upload the PDF file that needs signing.
From the signing options, select Several people - Invite others to sign.
Fill in the details of your recipients.
In Settings, select the additional features like Digital Signature and Email reminders and click Apply.
Drag and drop the signature field on to the document to create the template that will guide recipients on where to sign.
Add any extra fields you need your recipient to fill such as their initials, name, date, or text.
Click on the red Send to sign button after formatting the document.
How to track the progress of your signature request
Do you need to keep track of the progress of your requested signatures? View the progress of your documents to keep track of who has received a signature request, who has already signed, and who needs to be sent a reminder.
Here are some ways you can track the progress of your document:
View when the document is signed

Details about declined requests and validation

View when the request email is opened

See the status of the SMS verification code
How to track and manage your documents:
Complete and send your document by following the instructions on how to send a document for signatures above.
Go to your iLovePDF Account and select Overview under the Signatures tab.
Find the document you want to track under the Sent section under your Last activity.
Click View details on the selected file.
Go to the Event log to view details about the request, including the Date & Time, Name, and the specific Event progress.
Make it easier to manage contracts & important files with PDF tools
Dealing with large amounts of files can be a time-consuming process, but it doesn't have to be. Using tools like Organize PDF, Merge PDF, and Compress PDF enables you to save time by working with your document more efficiently.
How can you include document management tools in your business workflow? Imagine you are the Operations Manager of a growing business that deals with many contracts, proposals, and reports that require secure signing.
Convert: Convert documents to PDF format, ensuring compatibility across platforms and maintaining the document's original formatting.

Optimize: Utilize a PDF merger to combine multiple files into a cohesive document, simplifying the organization and reducing clutter. Next, use the PDF compression tool to significantly reduce file sizes without losing quality. This enables faster sharing and efficient storage, saving valuable time and resources.

Edit: Streamline collaboration and feedback with PDF annotation. Colleagues and stakeholders can easily add comments, highlight important sections, and suggest changes, improving communication and accelerating the review process.

eSign: After optimizing, editing, and reviewing the document - digitally sign it using the eSign tool to ensure its legal validity. Share it securely via email or your preferred platform with clients, partners, and team members.

Tool tip: Prioritize document security by using PDF security tools to add password encryption and insert watermarks to protect against unauthorized access and ensure the confidentiality of sensitive information.
Need help with digital signatures and eSigning? Reach out to iLovePDF
Need help with digital signatures and eSigning? Our customer support team at iLovePDF is here for you! Contact us today for expert assistance with our tools and any questions you may have.
Don't hesitate to reach out to us with your queries or requests. We're here to make your digital signature journey a smooth and successful one.
Start requesting your digital signatures with the eSign tool from iLovePDF
Request and Sign now
Seguro em nossas mãos
iLovePDF leva a segurança muito a sério. Se lembre que...
Seja qual for a ferramenta que você estiver utilizando, nós usamos encriptação ponto-a-ponto para garantir a máxima proteção contra roubo ou intercepção de seus documentos.
Qualquer documento carregado em nosso sistema é automaticamente eliminado após duas horas, para previnir algum acesso não autorizado de terceiros.
Todos nosso servidores estão seguros segundo as leis Europeias, das mais apertadas em todo o mundo.