How to add a watermark and page numbers to PDF
We rebuilt our Watermark and Page Numbers tools based on your feedback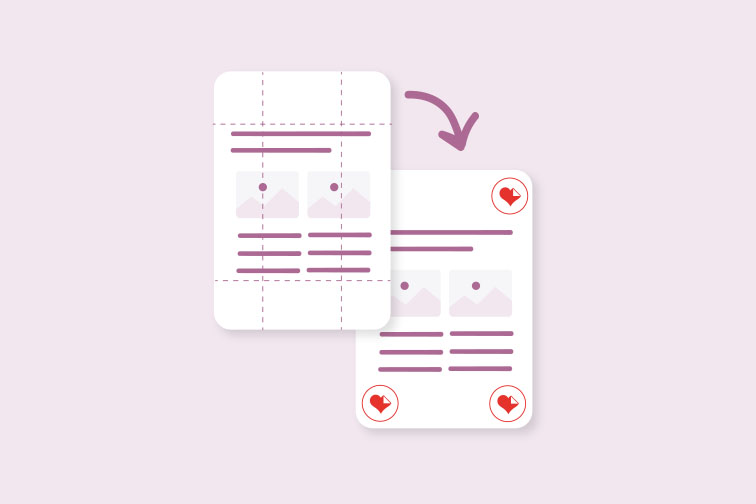 Our user's satisfaction is always a top priority here at iLovePDF. Every change we make is inspired by users like you who take the time to share feedback with us. User's feedback is always fuel for our small team as it helps us identify insights which are used to improve our services.
During our website revamp a few months ago, we decided not only to improve the design but to bring upon more advanced features for some of our tools. While this worked well in the grand scope of things, we decided to make a rollback with our Watermark PDF and Page Numbers tool due to numerous user queries and complaints.
Our main purpose which fortunately coincides with the same reason that many people love iLovePDF is the fact that it is simple and intuitive. Our goal is to save time and be of use to everyone (not just those with technical backgrounds).
Besides that, enabling options to combine image and text watermarks or editing page numbers format right in the canvas instead of editing it in the sidebar menu caused the tools to crash on several occasions. To add more drama, some bugs prevented the tools from working correctly, generating unprocessed documents as a result. Actually, our customer support team received so many complaints that we had to include a link to our old tools.
Simplified custom options
After intensively working on fixing all bugs we started evaluating the tools as a whole. We realized that it's necessary to simplify custom features to the minimum essential options in order to ensure better user experience.
In addition to reducing edit options, we reorganized all the features and included them in the sidebar menu. Our newly improved tools still offer page numbering and watermarking customization options but in a clearer way. Now all these features can be enabled from the menu in the right, allowing you to work with your files without other distracting elements in canvas.
How to Add page numbers to a PDF
Make document browsing easier with the help of our PDF page numbering tool:
Go to iLovePDF's Page Numbers tool.
Upload your document. Click on the button to select your file or drag and drop it straight to the canvas.
You will see a thumbnail for each page of your file. Choose a position to place your page numbers.
Choose between 'Single page' or 'Facing pages' depending on the format of your document.
Custom the format and style of your page numbers. You can modify the size, typography and font color from the sidebar menu.
If you need to optimize your numbered PDF, you can continue with the editing process and compress PDF, thanks to our new Connected Tasks.
How to Watermark PDFs
Stamp a watermark on your PDF documents to prevent unauthorized usage of your files:
Go to our Watermark tool.
Upload your document. Click on the button to select your file or drag and drop it straight to the canvas.
You will see a thumbnail for each page of your file. Choose a position to place your Watermark.
Do you want to make a watermark out of your company logo? Click on the 'Add Image' button to upload your image.
For a watermark text, type words such as 'Confidential' or 'Draft' in the sidebar menu. Adjust typography, font, size, transparency, and rotation to personalize watermark.
To maximize protection, click the 'Mosaic' option.
Easier editing experience
One of the reasons you choose iLovePDF as your PDF Editor is for the peace of mind of knowing that our tools help you to get the job done in just a few clicks. It is vital for our team to be sure that our users don't run into problems when navigating through the site. We hope that after these adjustments we have correctly reshaped our tools to match your needs in a more convenient way.
Thanks for your feedback
These are just some of the most recent updates we've made to improve your editing experience in iLovePDF. We truly value your feedback and we will continue working to make sure our PDF tools exceed your expectations when it comes to adding Page Numbers or protecting your files with a Watermark. And if you ever run into any issue, please let us know. We can solve every problem if we know about it.
PDF tools for productive people
Get started
Seguro em nossas mãos
iLovePDF leva a segurança muito a sério. Se lembre que...
Seja qual for a ferramenta que você estiver utilizando, nós usamos encriptação ponto-a-ponto para garantir a máxima proteção contra roubo ou intercepção de seus documentos.
Qualquer documento carregado em nosso sistema é automaticamente eliminado após duas horas, para previnir algum acesso não autorizado de terceiros.
Todos nosso servidores estão seguros segundo as leis Europeias, das mais apertadas em todo o mundo.