How to protect a PDF file with a password
Ensure that your online PDF documents remain safe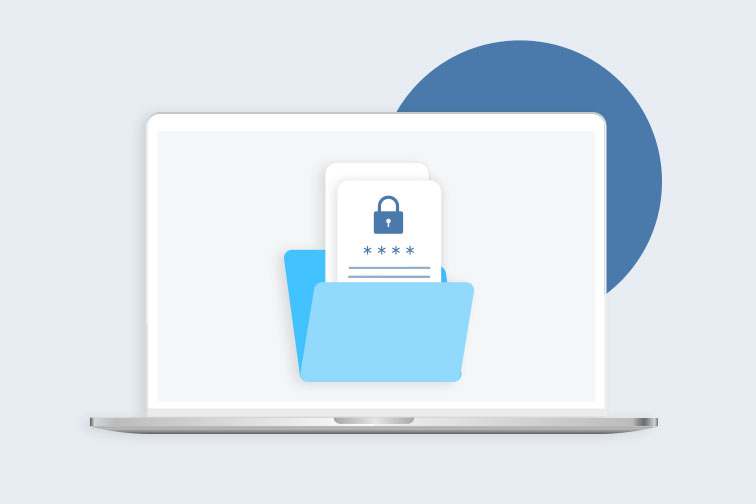 How many e-mails have you received this week? And how many of them contained a PDF document as an attachment? It's safe to say that most of us get to process PDF files at least once a week - at the bare minimum.
It should come as no surprise that since the 1990s, the use of PDF documents has grown in great popularity and PDFs have become one of the world´s most widely used formats distributed electronically every day. In particular, PDFs are extremely useful when being shared across multiple platforms and devices.
Undeniably, a PDF document is easy-to-read, it doesn´'t change format after opening, and it ´s supported by any operating system. Most importantly, you can protect your PDF file from copying and editing in order to prevent any misuse or mishandling of information.
Why do you set a password on your smartphone? The reason for protecting your PDF document with a password is equally important: you want to protect data and information that could otherwise be accessible by unauthorized users.
Protecting PDF files with a password comes in handy, especially when:
You have to send documents via email containing customer´s or client´s information, contracts & agreements, forms, etc.
You want to prevent extracting any personal or sensitive data
You want to prevent other users from reproducing, printing or sharing your PDF document.
You don´t want unauthorized users to open or read the content of the shared document.
How to make password protected PDFs
iLovePDF has developed a free online tool to help encrypt PDFs with a password. You can restrict editing from any PDF file and ensure that only users - with the right password/permission - can access shared documents.
Go to our Protect PDF File tool.
Click the Select PDF file button.
Choose a PDF file that you want to protect with a password.
Set a password in the menu bar on the right.
Repeat the same password for accuracy verification.
Click Protect PDF button at the bottom of the right corner.
Create an unbreakable PDF password
Now that you know how to add a password to your PDF file, you should consider what combinations to use. If you don'´t want to make it to the list of the top 100 worst passwords of 2019, you should follow the same old advice of having a "strong password."
With all data breaches and leaks we hear about on a daily basis, it should be an especially crucial decision when managing files that contain sensitive data that are transferred electronically between devices.
Eliminate using your personal data and names that can be easily hacked. Make your PDF password long. Include combinations of letters, numbers, and symbols in a total length of at least 12+ characters.
Use your favorite memory or event with a combination of symbols and transform it into an easy-to-remember, hard-to-crack PDF password. Let your imagination flow and use the keyboard layout to craft a unique PDF password.
Despite countless warnings from experts and hackers themselves, there are still millions of people trying to protect their sensitive data and files with completely unprotected password combinations.
For the love of PDFs, stay away from the same variations of the worst passwords on the internet: 123456, password, 123456789, 111111, qwerty, Starwars, abc123, login...
Remember, you should always consider protecting PDF files from unauthorized access and distribution when you work with sensitive documents and share them online.
Take advantage of online tools such as iLovePDF that enable you - among many other features - to add a password to any PDF document in just a few seconds. And finally, make sure you use a strong and unique password combination.
Do you need the flexibility to access files anytime, anywhere? Download the iLovePDF Mobile App and have the freedom to password protect PDF files on-the-go.
Ready to keep your files safe?
Protect PDF
Seguro em nossas mãos
iLovePDF leva a segurança muito a sério. Se lembre que...
Seja qual for a ferramenta que você estiver utilizando, nós usamos encriptação ponto-a-ponto para garantir a máxima proteção contra roubo ou intercepção de seus documentos.
Qualquer documento carregado em nosso sistema é automaticamente eliminado após duas horas, para previnir algum acesso não autorizado de terceiros.
Todos nosso servidores estão seguros segundo as leis Europeias, das mais apertadas em todo o mundo.