How to convert PDF to Word
Create editable documents from any PDF with one click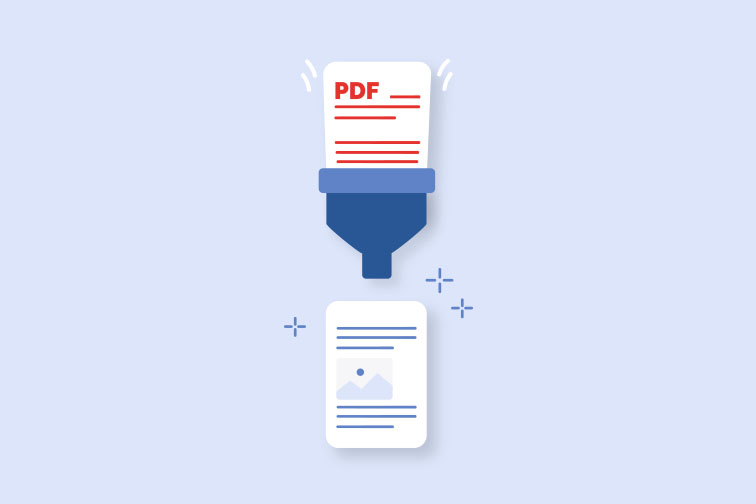 Having a reliable converter of PDF to Office documents should be a basic must-have tool for everyone working with a heavy load of files on a daily basis. Although, PDF documents belong to a group of the most popular file formats sent by email, trying to edit them can become a serious nightmare. Now, you can easily convert PDF to Word to make your edits.
If you work in the office environment, you have probably had to re-write a few PDFs in an old-fashioned way. Do you remember when you received a PDF document that you needed to edit in Word? You didn't want to bother the sender (maybe he was an important client), so you had no other choice than to manually copy-paste the entire text... just because of one or two minor changes. You may agree that this process is an extremely time-consuming, tiring and highly inefficient way of working with PDF documents.
No More Retyping PDF text to Word Document
Luckily, we live in a world of on-demand digital solutions that are advancing connections between humans and technologies more than ever. Businesses are influenced by digital transformation and try to stay competitive with new emerging technologies and industrial disruptions. At the same time, we - the consumers - quickly adapt to the changing environment and seek those technological advancements that bring convenience into our life. As such, online PDF converter software solutions have become highly popular and sought after service in recent years. Especially, when it comes to converting PDF to Office. Whether you are a student or work in the corporate environment, you know that PDFs are not an ideal format for editing.
Furthermore, you can also convert multiple files per task thanks to our batch conversion feature, available for Premium users. If you want to stay free, you can convert single files of up to 15 MB each time. Meet your web-based converting tools and overcome your document challenges in no time. Drag and drop documents straight to each tool´'s page or import them from your Google Drive and Dropbox account.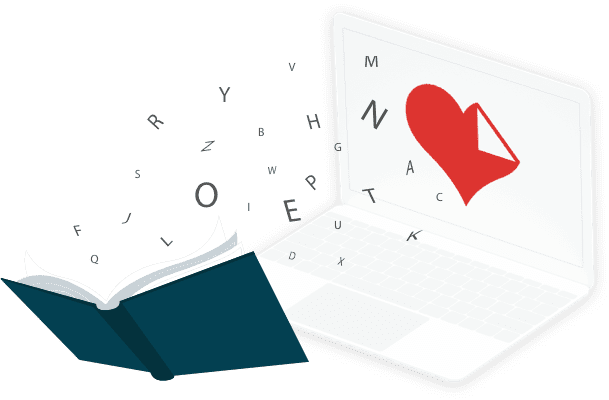 Fortunately, working with a reliable PDF to Word converter can save you a lot of time, stress and headache. iLovePDF enables you to easily turn PDF files into Microsoft Office format in just one click. Securely extract all content from any PDF document and turn it into an editable Word text. What's truly priceless is the overall outcome; you will be able to preserve fonts and retain formatting of your original PDF document. The content will be converted with high accuracy, making it easier for you to edit, remove or replace any text or image retrieved from the PDF to Word conversion.
Edit Scanned Documents with OCR-Powered Converter
There might be time, during your editing efforts, when you receive/work with PDF documents containing scanned text. Imagine you need to edit and digitalize printed lease contract with up-to-date information. This is a moment to face the challenge of finding a powerful PDF to Word converter that can extract information from scanned documents for editable purposes. The vast majority of office and school scanners are programmed to save all scanned documents into PDF format. But what if you need to edit something in the document? - the answer is OCR Technology.
The term OCR scanner or Optical Character Recognition Technology has been around for more than 100 years, but not everyone is familiar with its benefits for digital-savvy users of the 21st century. iLovePDF supports PDF to Word conversions empowered by OCR software for text recognition in paper-based documents. The powerful technology turns scanned text and images to Word/DOCX formats. You can edit any text inside a converted document within a chosen word processor.
Avoid unclear scanned files: If you are trying to process scanned documents into an editable format, make sure that the content is clear and readable. Blurry, out-of-focus content may result in a failure of the conversion.
Eliminate extensive handwritten notes over PDF text: If your scanned document contains multiple formats (font from PC and handwritten notes), it may be difficult for the OCR technology to recognize text during conversion.
Pay attention to the overall quality of the original PDF document: When you convert scanned text with iLovePDF OCR-powered technology, the quality matters. A combination of blurred images, text, fonts and unreadable characters will affect the overall outcome of the conversion.
How to Convert PDF to Word without OCR
Navigate to our PDF to Word converter.
Select the file you want to convert. Keep in mind that with free conversions, you can only upload files that don´'t contain any scanned pages.
Click the Convert to Word button.
Download your converted file to your computer or save it to DropBox or Google Drive.
How to Convert PDF to Word with OCR
Navigate to our PDF to Word converter.
Select the file you want to convert to Word.
If the file contains any scanned pages, select OCR from the menu bar on the right. Keep in mind that OCR is a Premium feature.
Click the Convert to Word button.
Download your PDF to Word converted file. You can save your document to DropBox or Google Drive.
Convert PDFs offline or on-the-go
We are aware that sometimes, just an online version is not enough. If you process files containing a lot of pages or heavy on size, you may be disconnected from the online conversion due to a processing error or running out with time. In order to prevent this from happening, we have developed an offline version for PDF to Word conversions. Our Desktop Application is the perfect solution when working with restricted internet access or large file sizes.
Our goal is to make you more productive so you can have time for things that matter! For that reason, we have improved and upgraded our Mobile Application. Now, you can convert PDF to Word on-the-go and complete all editing needs directly from the comfort of your smartphone or tablet.
Try out the PDF tools for productive people
Convert PDF to Word
A les nostres mans estàs segur
iLovePDF es pren la seguretat molt seriosament. Recorda que...
No importa quina eina utilitzis, fem servir xifratge d'extrem a extrem per garantir la protecció més gran contra robatoris o que interceptin els teus documents.
Qualsevol document carregat al nostre sistema s'esborra automàticament després de dues hores per evitar qualsevol accés per terceres parts no autoritzades.
Tots els nostres servidors estan protegits per la legislació europea, una de les més restrictives del món.