How to cyber protect your business in 2021
Avoid a data breach with these top tips for secure remote working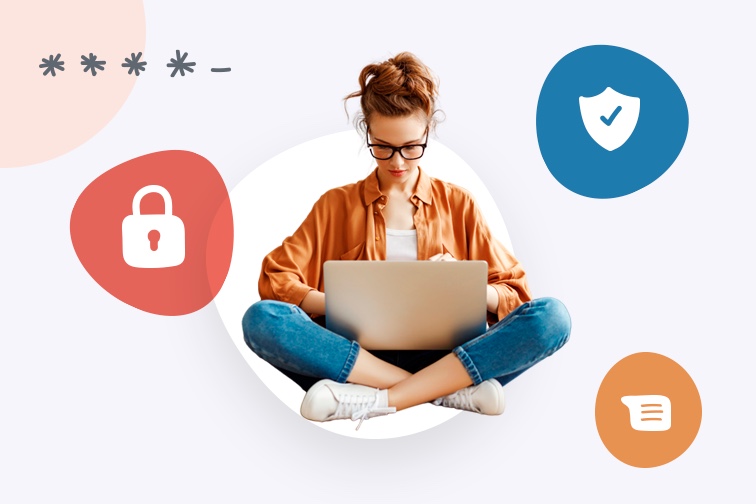 COVID-19 and Cybersecurity in 2021
Cybersecurity is a trending topic in 2021 due to COVID-19. Hackers have taken advantage of the pandemic to attack businesses around the globe that have shifted their employees to remote or hybrid working.
In this post, you will learn about the impact that COVID-19 remote working has had on cybercrime, some common examples of cyber attacks to look out for, and three easy tips for protecting your data when working from home.
How much has cybercrime increased since COVID-19?
There has been a dramatic surge in cyber attacks and data breaches since the Coronavirus outbreak. The FBI confirmed a whopping 300% increase in reported cybercrimes since the start of 2020.
Among the industries targeted, Carbon Black reported a 238% rise in attacks on the Financial Sector since the start of the pandemic. A Verizon study revealed the most prominent sector during this period, Healthcare, was victim to 58% more data breaches.
Once you slip into the hands of a hacker, there is no easy way out. This is because recovering from a data breach can pose great financial costs to your organization and jeopardize your online reputation.
How much does a data breach cost?
? IBM calculated pre-pandemic that the average total cost of a data breach was $3.86 million. Since the emergence of COVID-19, remote working has increased the price of a breach by $137,000, raising the average total cost to $4 million.
As the price is high, some companies that have experienced a breach have never been able to recover from it. If you want to avoid falling victim while working remotely, read on to learn some common types of cybercrime experienced by remote workers today.
Why has COVID-19 increased Cyber Attacks?
Hackers love remote workers. According to KPMG, 41% of workers experienced cybersecurity incidents when they moved to a work-from-home setup.
The disarray caused by the pandemic has meant that many companies have transitioned to remote working underprepared and with loopholes in the new home office arrangement. Those include:
Lack of training given to individuals on cybersecurity best practices to know how to identify a security threat and avoid being cyber victims.
Many remote workers not having access to their previous office-based security systems and secure networks. The use of personal devices, plus weaker IT controls put their data at risk, making them more vulnerable to attacks.
Cyber crime in the remote working environment
What are the most common cyber attacks on remote workers?
Phishing and Ransomware are two of the most common cyber attacks on remote workers since the Coronavirus pandemic. Barracuda research observed a 667% rise in Phishing attacks since February 2020, while Carbon Black detected a 148% spike in attacks involving Ransomware. Not familiar with these terms? Let us explain them in more detail:
A Phishing scam consists of a fraudulent email being sent to your inbox which appears to be from a reputable person or company. Hackers try to trick you into clicking on a malicious link in the email or downloading an infected attachment, allowing them to access your personal data. Check out Enisa's post on How to identify phishing attacks.
'Give me the money, and I'll give you back your data', is the typical exchange that takes place in a Ransomware attack. Hackers use software to access a company's data and lock it down. Files and systems are restricted and held for ransom until the company pays them a large sum of money, usually in cryptocurrency.
⚠️ A Herjavec Group report estimates that a business will become a victim of a ransomware attack every 11 seconds.
Your file data is valuable to hackers
As you have learned, hackers go for gold, and the easiest way to acquire the money is by getting hold of personal or sensitive information that holds great value to the business or individual.
In just the Financial Services industry alone, Varonis estimates that over 64% of companies have more than 1,000 sensitive files accessible to all their employees. It is therefore unsurprising that COVID-19 has brought about security concerns regarding data protection, especially now that data is shared through files across multiple devices, email accounts, and cloud services.
Cybersecurity tips for safe remote working
Cyber Security is how people and organizations use security risk management processes to protect confidentiality, integrity, and availability of data and assets used in cyberspace. This is done through different policies, practices, and training.
While many companies have seamlessly switched to the new home working environment, others still do not have adequate processes in place to overcome the data security challenges that have arisen from the new remote setting. Here are some practices that you can implement today:
How to level up data security? Start with the people
If you're asking the question: "How to protect my business data from cyber-attacks?", the best approach would be to start with your remote employees. To help safeguard your company's sensitive information, you can:
Hold virtual meetings to teach your remote workforce the importance of Cyber Security awareness so that they remain vigilant when working from home.
Organize online Cyber Security training to educate employees to continue working from home risk-free. (See our tips below).
Basic cybersecurity steps to keep your data safe
Some common but essential data security management processes include restricting unauthorized access to your files, protecting all your devices, such as your smartphone or laptop, and being careful about the type of services you use online for work.
To help overcome the data protection challenge and hackproof your remote workforce, we will explain three basic Cyber Security best practices which you and your team can implement overnight:
Password protecting files

Two-factor authentication

Choosing a safe service

1. Password protecting files
The most common file format for sending and receiving files is PDF. Although the Portable Document Format is the industry standard for sharing data, this read-only file format alone does not protect your data from falling into the wrong hands.
Protecting your PDF files with a password is a common file encryption technique for ensuring your sensitive information is not made accessible to unauthorized third parties. It is particularly useful if you are working from home and need to send documents via email that contain info about clients, such as forms and contracts.
How to add a password to a PDF document?
Many online tools allow you to add encryption to a PDF document quickly and easily. iLovePDF offers a free online tool for you to add your password to PDF files in seconds. The tool restricts access to your PDF document so that only people who know the password can access and read the content it contains.
➡️ Find out how to password-protect files online for free using iLovePDF.
2. Two-Factor Authentication
Two-Factor Authentication, sometimes known as Two-Step Verification, involves providing two types of authentication factors to verify someone's identity. This extra security later can prevent accounts and devices from being compromised.
A common type of Two-Step Verification is SMS Authentication, which involves validating someone's identity using their mobile device. It is used for all sorts of platforms and accounts to double-check that nobody is pretending to be you.
How does SMS authentication work?
Imagine that you need parties to sign an agreement electronically from their remote locations. You can use SMS Authentication to verify the identities of the people who are signing the document. The process would go like this:
1. The person sending the signature request provides the phone number of the recipient.
2. A 6-digit verification code is sent to the recipient's smartphone.
3. To complete the signing process, the recipient first needs to type in the code which they receive on their mobile. This ensures that they are the same person who is e-signing the document.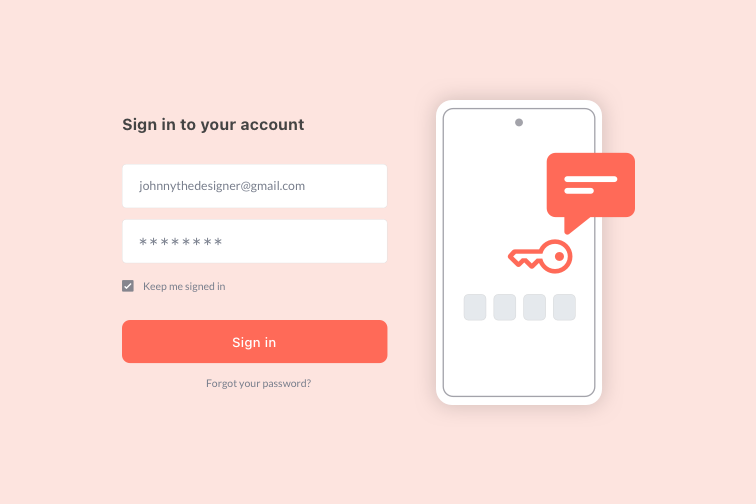 Most signature services provide the option to include SMS authentication in the e-signing process. iLovePDF's Sign PDF tool offers SMS Authentication in all e-signature requests.
It is really easy to set up two-factor authentication for the online platforms you use for remote working. To get started, check out The Verge's post on How to Set up Two Factor Authentication in your Google, Facebook and Slack accounts.
3. Choosing a safe software
Online web applications are the number 1 choice for people looking for a fast and easy solution to their remote working needs. However, since employees are working away from the office, Shadow IT is becoming a growing threat to the cybersecurity of many organizations.
Shadow IT is when workers download or use software that hasn't been approved by their company or IT department. Your software of choice must be safety-checked first to avoid any unwanted cyber incidents.
How to choose a safe service?
There are a few security features that you should keep an eye out for when choosing your service. Here are two important ones:
Secure Encryption: Make sure that your software of choice uses SSL encryption technology to protect all the data which you may process through the application.
Safety standards: Check that the service complies with international security and data protection standards. It shows that the company has an up-to-date Information Security Management System.
iLovePDF is ISO / IEC 27001 certified and complies with the EU's GDPR standards. We use SSL encryption to guarantee that all the files uploaded to our servers are 100% secure. To find out more about how we protect your data, read our post "Are my files safe with iLovePDF?".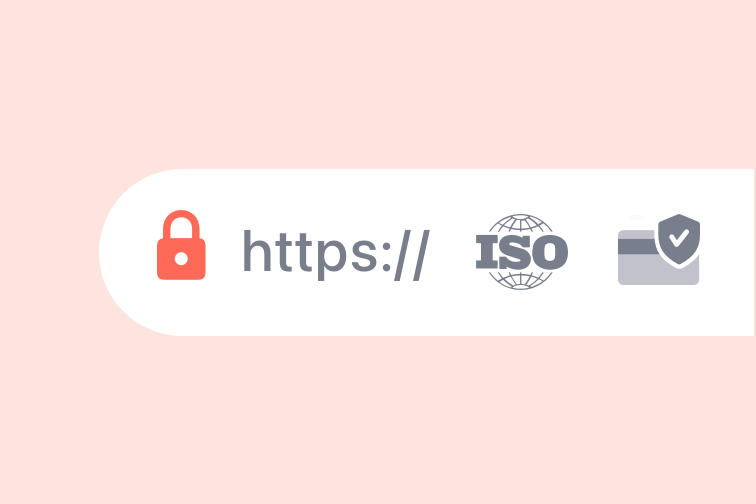 Tackling the cybersecurity reality in 2021
? 95% of cybersecurity breaches are caused by human error (IBM). Combining this fact with the distractions prompted by working from home and lack of risk awareness among many remote individuals, it's safe to say that the 2021 remote workforce is easy prey for cybercriminals.
Unfortunately, the "we are only human" excuse does not work in the cyber world. As Cybercrime is a growing threat to organizations with huge costs at stake, there is not much margin for poor cyber practices when working at home.
It is therefore crucial to have security management and protocols in place now to inform, prepare and protect your remote workers and your business.
Conclusion: Always be a step ahead of the hackers
We hope you found this post useful. Remember that as technology evolves, cybercrime evolves with it. So it is essential to remain vigilant and stay up to date by researching the latest cybersecurity practices to ensure that your business is secure.
Finally, if you have any more questions about Cyber Security or would like more information on how to implement any of the steps we have mentioned, feel free to contact a member of the iLovePDF team.
Try iLovePDF for your business
Free trial
Seguro em nossas mãos
iLovePDF leva a segurança muito a sério. Se lembre que...
Seja qual for a ferramenta que você estiver utilizando, nós usamos encriptação ponto-a-ponto para garantir a máxima proteção contra roubo ou intercepção de seus documentos.
Qualquer documento carregado em nosso sistema é automaticamente eliminado após duas horas, para previnir algum acesso não autorizado de terceiros.
Todos nosso servidores estão seguros segundo as leis Europeias, das mais apertadas em todo o mundo.