How to edit a PDF on Chromebook
Easily edit PDFs online for free without downloading any applications. Add text, images, draw, and more with this online tool.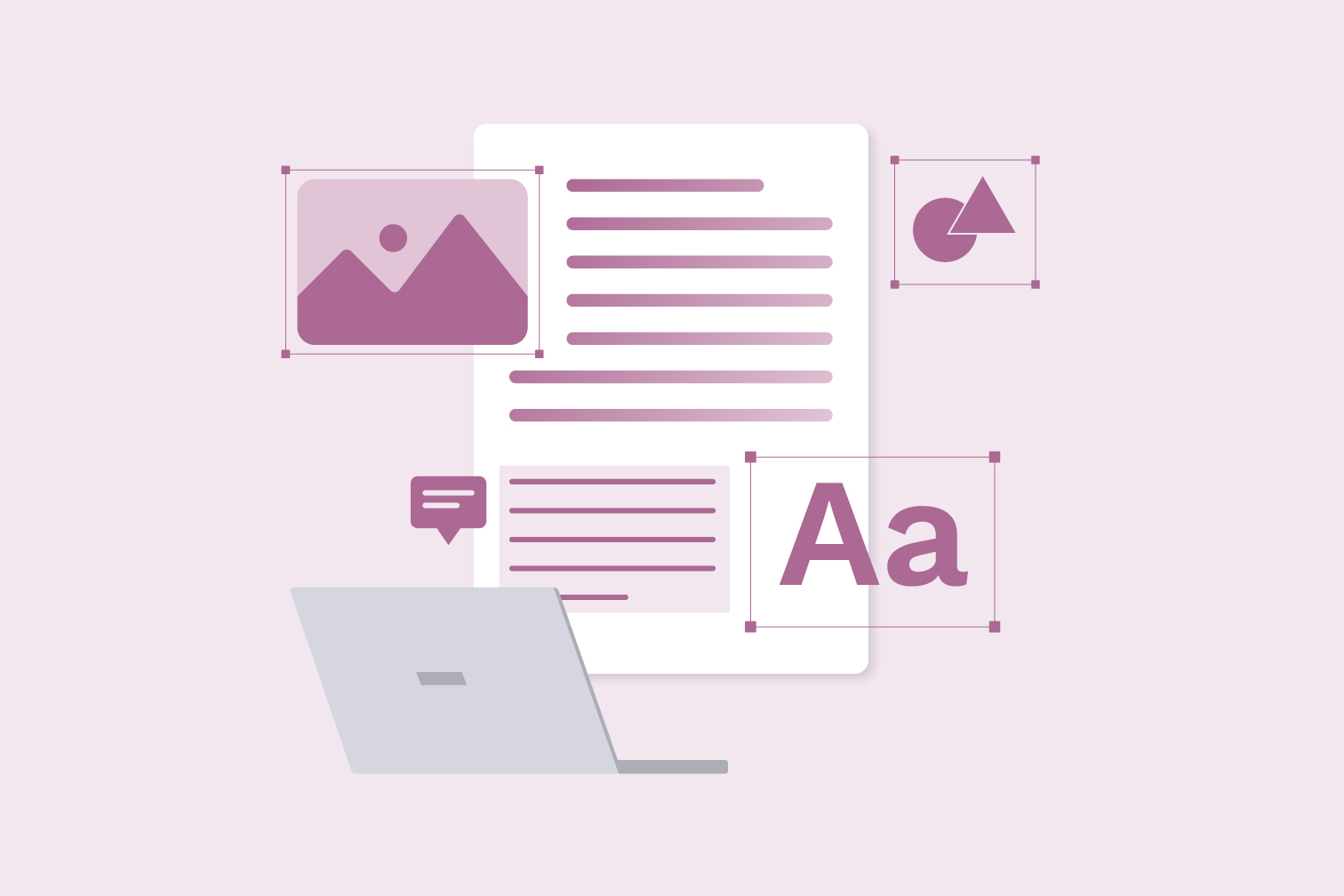 Do you need to fill out a PDF online? If you're looking for a free PDF filler that can easily edit your documents, look no further. A valuable tool for Chromebooks, PDF editors make it easy to do all kinds of document editing and management online without downloading any expensive or storage-consuming software.
Edit PDF tools give you the power to modify original documents with ease. Write on a PDF, annotate it with a text box, add images, and more. Editing straight from your device gives you more freedom when working with your files.
This guide will show you how to edit PDF documents online for free in four simple steps. Keep reading to discover the editing features, along with the extra benefits of using PDF tools to manage your documents.
How to fill out a PDF on Chromebook:
Fill out PDFs online with this tool for Chrome OS. Type on PDF files by adding text boxes and annotate anywhere on the document with the draw feature.
Go to the Edit PDF tool.
Upload the PDF file .
Go to the annotations bar.
Select the Draw or Add text icon for adding handwriting or typing text.
Click Edit PDF to save your document.
What are the editing features of the Edit tool?
With the Edit PDF tool, you can:
Add text and type on PDFs:
Add comments anywhere and customize their format. Move, resize, change font style, or edit the colors.
Draw freehand and annotate anywhere:
Draw freely and hand-write text with editable thickness and a variety of colors.
Import images or photos:
Upload and insert images and photos. Rotate, resize, and place them wherever you need.
Insert shapes, emojis, and symbols:
Add lines, rectangles, and ellipses with customized colors, borders, sizes, and transparency.
Get pixel-perfect results:
iLovePDF's Edit PDF tool guarantees 100% pixel processing precision.
Navigate with ease:
View, zoom, and scroll through your document with straightforward navigation tools.
When can I use a PDF Editor?
Great for students & teachers
Directly annotate PDF files to save time managing documents. Whether you're a student revising for an upcoming exam or a teacher marking their latest assignments, directly editing a PDF document allows you to make quick and simple annotations.
Make documents more visual with colored text boxes, images, or diagrams. A useful feature for making direct and specific references to information like a graph, or just making the document more engaging and memorable.
Collaborate with colleagues
Online PDF editors are perfect for collaboration. Using PDF is an efficient way of sharing information between your team because they are easily opened on any device, and they keep the original formatting so nothing important is lost.
Imagine you need to make comments or add photos on a new product release that was sent as PDF. While it's possible to convert your documents between file types to edit on Word, it's faster to directly annotate and add photos to the same document.
Other ways to maximize PDFs on your Chromebook
How to add & delete pages of a PDF on a Chromebook
Before editing your PDF, it's beneficial to create a document that only contains the most essential pages to keep things efficient and organized. Go to the Organize PDF tool to add, delete, and reorder, or have a look at this post explaining how to use the tool.
How to compress PDF file size on Chromebook
Another helpful tool for Chromebooks is Compress PDF. As most Chromebook users rely on cloud services, saving storage space is critical for devices that don't have much internal space.
The Compress PDF tool reduces the file size of PDF documents so they're easier to store and send. Head to this guide to discover just how well it works.
More tools and how to use them
These tools are just the tip of the productivity iceberg. From filling in forms to signing documents online, PDF software can help you get more done in less time, and there are over 20 available from iLovePDF. For additional tools and how to use them, go to our blog and read the guides, tips, and tricks on how to be even more productive with your time.
Edit your PDFs for free online
Edit now
Seguro em nossas mãos
iLovePDF leva a segurança muito a sério. Se lembre que...
Seja qual for a ferramenta que você estiver utilizando, nós usamos encriptação ponto-a-ponto para garantir a máxima proteção contra roubo ou intercepção de seus documentos.
Qualquer documento carregado em nosso sistema é automaticamente eliminado após duas horas, para previnir algum acesso não autorizado de terceiros.
Todos nosso servidores estão seguros segundo as leis Europeias, das mais apertadas em todo o mundo.