How to go completely paperless by 2022
Prep for your modern office in 4 easy steps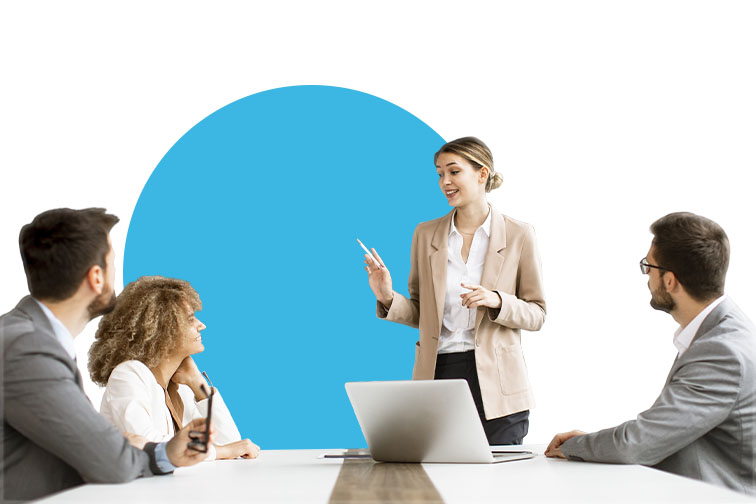 Want to know how to create an office environment that sparks joy, saves the planet, cuts costs, and drives team efficiency? One way to achieve this is going paperless. In this post, we will explain to you the benefits of reducing paper consumption and 4 ways to do so quickly and easily.
Why are many companies still using paper?
Despite the COVID-19 pandemic driving a remote-first working model and impacting budgets, more than 50 percent of workers are still printing paper regardless of whether they are near the office printer or working from home.
Paper-based processes are expensive, slow down workflows, and negatively impact the environment. If paper use isn't sustainable, why do so many people continue to work this way? One reason is that organizations are unfamiliar with the digital alternatives available - and just how much they could benefit from them.
Why should companies go paperless?
Before learning how to establish a paperless work culture, it's important to understand WHY it's worth making the switch. Eliminating paper consumption can bring huge benefits to your business. Here are some you need to know:
Saves money. Switching to paperless processes will reduce stationery costs tremendously. Record Nations calculated that just by subtracting the cost of paper alone, a company of 100 employees making $15 hourly with 24 file cabinets could save $8,000 a year. Add that to the money spent on ink, printer maintenance, paper distribution, toner, and postage, and the expenses are huge. If you want a better ROI in 2022, implement a paperless system.

Enhances customer service. Digitizing paper-based processes saves time on document handling because files are made more accessible. For example, if you sign contracts and forms electronically, it eliminates the need to print, scan, and post documents, saving time spent chasing up signatures. Consequently, staff can improve collaboration with clients and speed up the sales cycle.

Keeps documents secure. Research estimates that the typical office worker spends 30% to 40% of their day searching for printed documents. Keeping digital versions of files prevents them from getting lost, stolen, or destroyed and protects them against fraud. Want to ensure your company complies with GDPR? Stay away from the filing cabinet and create a digital file system.

Clears clutter. 'Cleanfluencers' are all over social media explaining the benefits of minimalism and its positive impact on work. Less storage space taken up in the office by bulky filing cabinets, printers, and messy piles of paper lowers employee stress and creates a more attractive, productivity-evoking work environment.

It's environmentally friendly. Unsurprisingly, reducing your paper usage cuts down fewer trees and stops harmful chemicals from ink cartridges entering the environment. If you want to show your brand is a force for good and protect our planet's resources for future generations, printing less paper is a great way to start!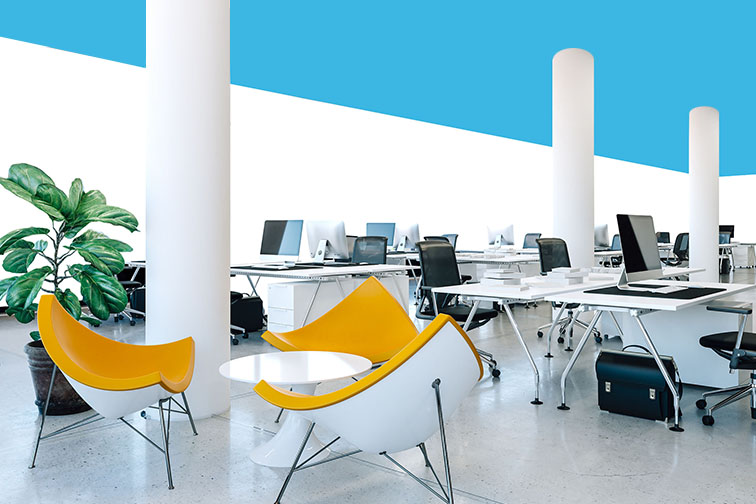 How to go from paper to digital processes in 4 steps
Now that you have learned the advantages of a paperless office, here are 4 things you can implement into your workflows to reduce paper waste, drive team productivity, and future-proof your organization:
1. Use electronic devices at work
Welcome to 2022: Where mobile phones and other electronic devices are allowed to be on your employees' desks - and encouraged in meetings! Rather than seeing them as a distraction, companies should be taking advantage of the latest digital technologies such as tablets and smartphones to present and share information at work.
Instead of handing out paper notepads and sticky notes to workers, invest in some iPads. This way, employees can create accessible meeting handouts in digital format and use digital note-taking apps to record information clearly during business calls.
Not only will the use of devices make meetings more productive, but the youngest generation entering the workforce will see your company as a cool and attractive place to work.
To get the most out of your smartphone or tablet, use a PDF Editor. This tool offers revision features to edit documents on-screen such as a markup tool to add comments directly to PDF while presenting.
2. Integrate a Document Management System
A Document Management System (DMS) allows you to digitally store, edit and share files without the need to print anything. By implementing a DMS into your workflows, remote teams can access information anywhere, at any time, and on any device.
Digital filing systems such as iLovePDF include data compression software to easily store documents in electronic archives as well as additional security features to password-encrypt sensitive information.
Are you a large company that requires a solution to process files in bulk? Integrate the iLovePDF API into your workflows to automate all your document management processes. Find out how to integrate the iLovePDF API into your application.
3. Create digital copies of paper documents
Have stacks of old files that need sorting and storing in a safe place? To avoid taking up space in the office or around your home desk, scan them instead.
Document scanners will become your favorite productivity tool in 2022 when it comes to organizing files. They allow you to create digital versions of all your important business documents such as financial reports, invoices, medical records, and receipts, which can then be safely stored and kept track of in your DMS.
Get your employees to install the iLovePDF Mobile App so they can start scanning their own paper docs wherever they are in a tap, directly from their iOS or Android device.
4. Switch to e-signing
Paper invoices, confirmation letters, transaction records, NDAs...There are endless types of agreements that companies need to sign internally and with clients daily. That means an endless amount of paper being printed out each week.
Not if you have a Digital Signing Solution. With a trusted e-signing service such as iLovePDF Signature, parties can sign documents with legally-binding electronic signatures anywhere in the world.
The digital agreement platform allows you to sign PDF documents or send requests to gather signatures from clients using EU-certified Digital Signatures. Find out how to sign PDF documents using iLovePDF Signature.
Meet your new digital business
Going from paper to digital processes is more cost-effective, efficient and eco-friendly. Although the transition to a paperless company requires a lot of planning, it is possible with the right technologies.
Making these small changes to your business model can have a big impact on your workflows, but remember that to follow through with the digital transformation, everyone needs to be on the same page. Familiarize employees with your new document management tools and organize training to streamline the process.
Finally, shout about it! Generation Z job seekers are leaning towards companies who are taking their environmental responsibility seriously. If you want to attract top talent in 2022, show off your paperless efforts via your company blog and social media channels.
Good luck!
Convert to a paperless office with iLovePDF
Get started
Seguro em nossas mãos
iLovePDF leva a segurança muito a sério. Se lembre que...
Seja qual for a ferramenta que você estiver utilizando, nós usamos encriptação ponto-a-ponto para garantir a máxima proteção contra roubo ou intercepção de seus documentos.
Qualquer documento carregado em nosso sistema é automaticamente eliminado após duas horas, para previnir algum acesso não autorizado de terceiros.
Todos nosso servidores estão seguros segundo as leis Europeias, das mais apertadas em todo o mundo.