Scan, edit and share documents from your smartphone and tablet
Turn your mobile device or tablet into a portable PDF editor. Keep projects moving and stay productive by working with your favorite PDF tools anytime, anywhere.
PDF Tools for productive people
PDF Editor
Include colorful comments and annotations in your PDF to highlight important information.
e-Signing and Scanner
Sign any document from your smartphone and tablet, no printing required. e-Sign and send PDFs right away.
File manager
Keep your files organized on your device. Store your documents easily and efficiently.
Turn your mobile device into a portable PDF Editor and Reader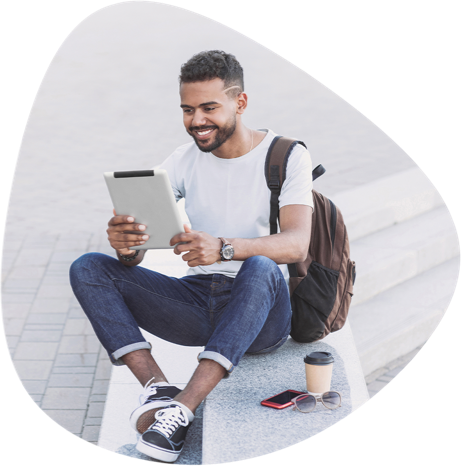 Streamline your document workflow
Send large files

Having trouble pinging PDFs via email? Use the Compress PDF tool to reduce the size of your file for easy sharing, without compromising on the quality.

Annotate and Markup PDF

Sometimes you need to give feedback on a document quickly. Tap Edit to start annotating directly on your PDF—you can highlight paragraphs and add comments or notes.
e-Sign documents

No printer? No problem. To sign a document, just use the Sign PDF tool. It lets you add your signature electronically, so you don't need to print anything.

Digitize your paperwork

Contracts, reports, records—to digitize your documents, head to the app's JPG to PDF tool. It's a practical, easy way to create a digital archive of your personal papers.
Looking for another solution?