What was new in 2022? A year of updates & new releases
A run-through of the new free PDF tools and updates released in 2022.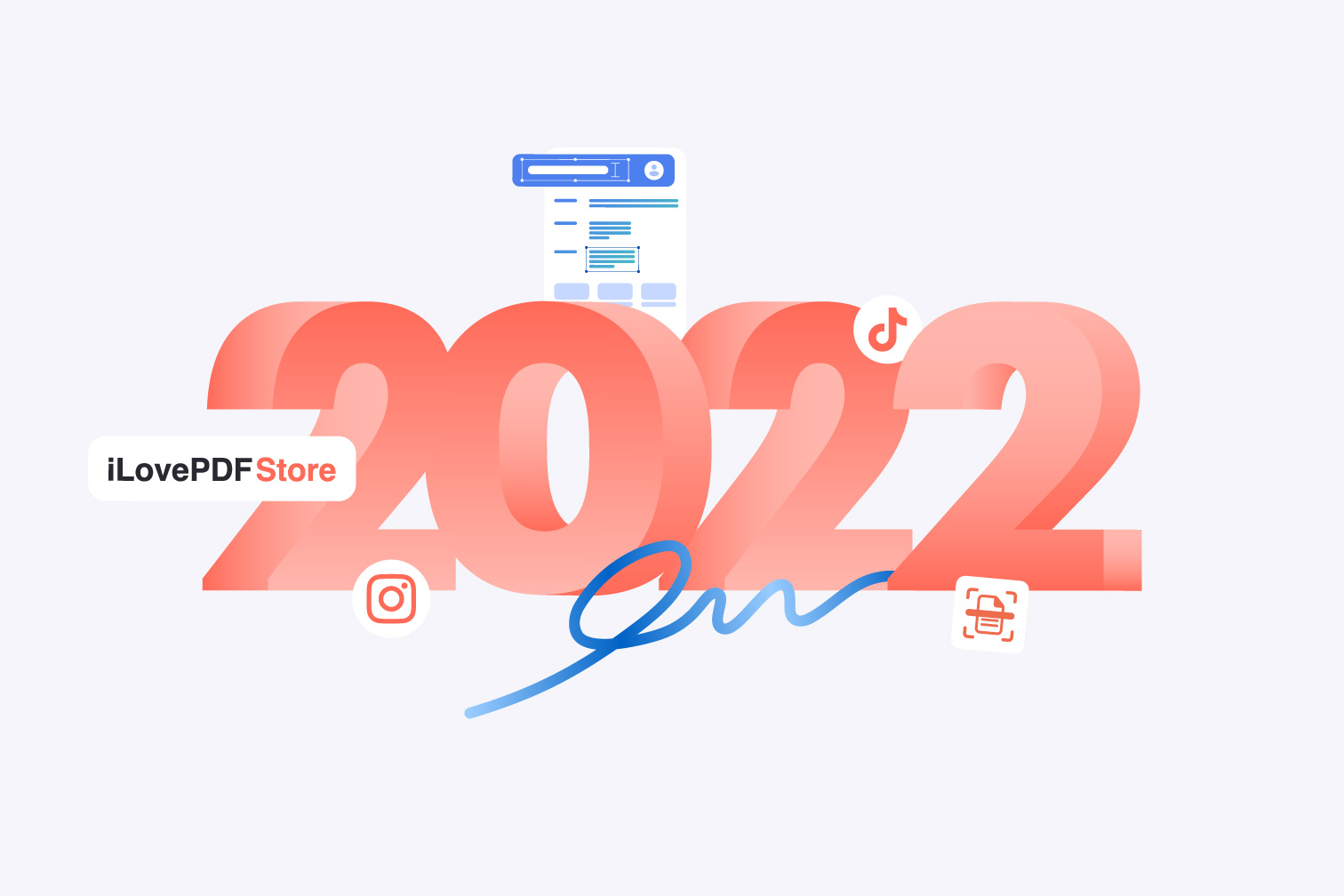 As the new year rolls in, it's time to reflect. 2022 was an amazing year for iLovePDF, and we're proud of our team's hard work and achievements, and excited to see what will come next.
From new tools to smaller tweaks, we're constantly listening to your feedback and making changes to bring you even more simple solutions that aid your document management and eSigning.
As a whole, we've improved our infrastructure by making it bigger and more powerful around the world - so things are even faster for you.
In this post we'll outline some of our most notable updates and releases from 2022 (just in case you missed them).
Scan to PDF for Web
Use the Scan to PDF tool to digitalize your paper documents
Head to the Scan PDF tool to scan documents on iPhone and Android and convert them into PDF format. This new tool for Web makes your physical documents directly available on your computer by scanning with a mobile device.
This can be useful for creating digital copies of important documents, such as contracts, invoices, and forms.
Need to sign and send a physical document online? The tool can also be used to help sign your documents.
First, use Scan to PDF to convert your paper documents to PDF. Next, upload them to the eSign tool to add legally binding digital signatures to your document.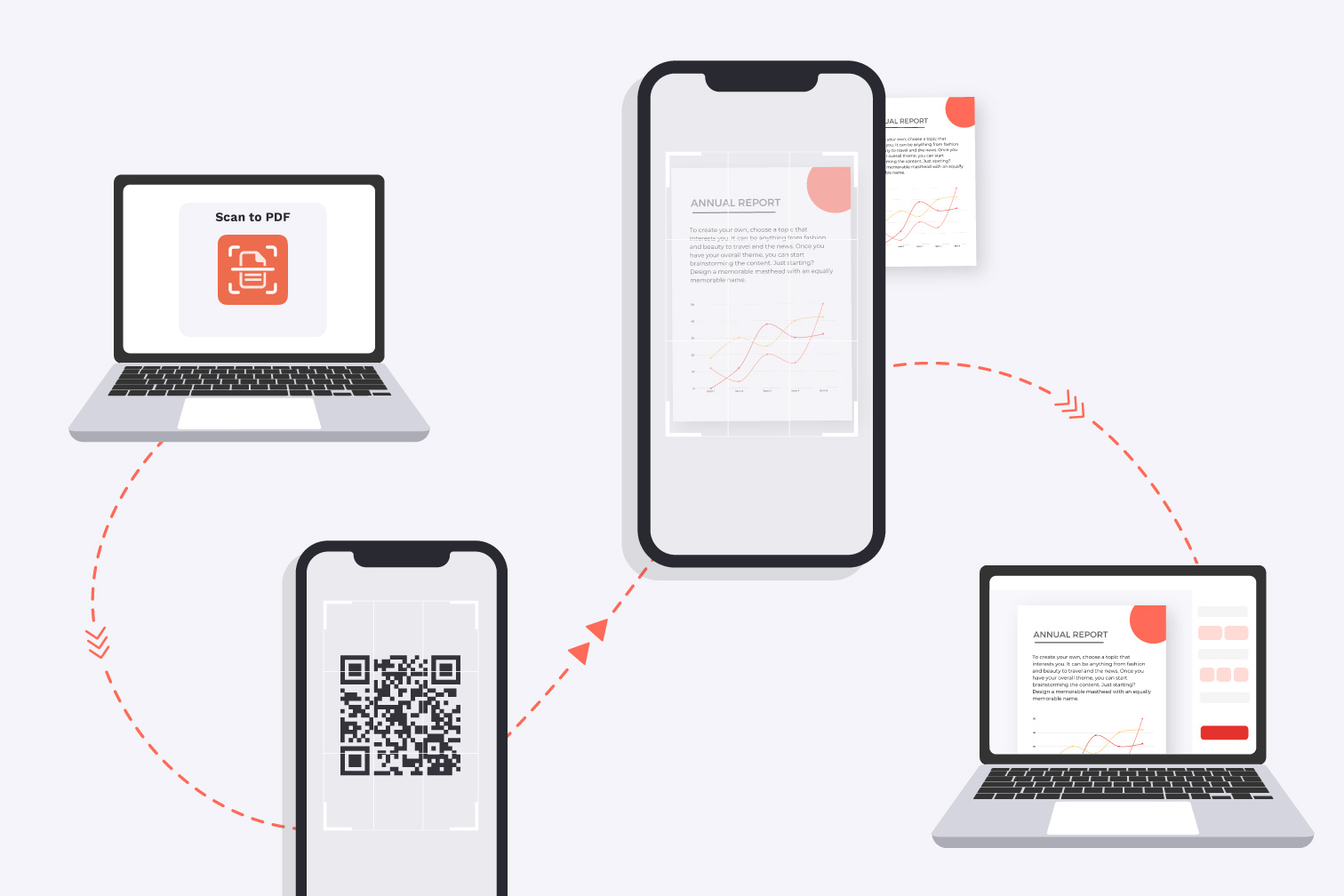 Create PDF tool for Mobile
The Create PDF tool for Mobile lets you design your own PDFs from scratch
Make your own PDF documents from scratch or use high-quality templates with the iLovePDF Mobile App for iOS and Android.
To use a template: Choose from a selection of templates including CVs, cover letters, planners, meeting notes, and invoices. Then add or edit text and other elements, such as colors and images, to create your PDF.
To create a PDF from scratch: Choose a blank template and customize various design elements, such as the style of lined paper, images, and text boxes.
Download the iLovePDF Mobile App now to start creating. The app includes a variety of features for editing, managing, and creating PDFs on mobile devices.
Head to the post "How to create a PDF on iPhone & Android: A step-by-step guide" for more detailed instructions on how to use this tool.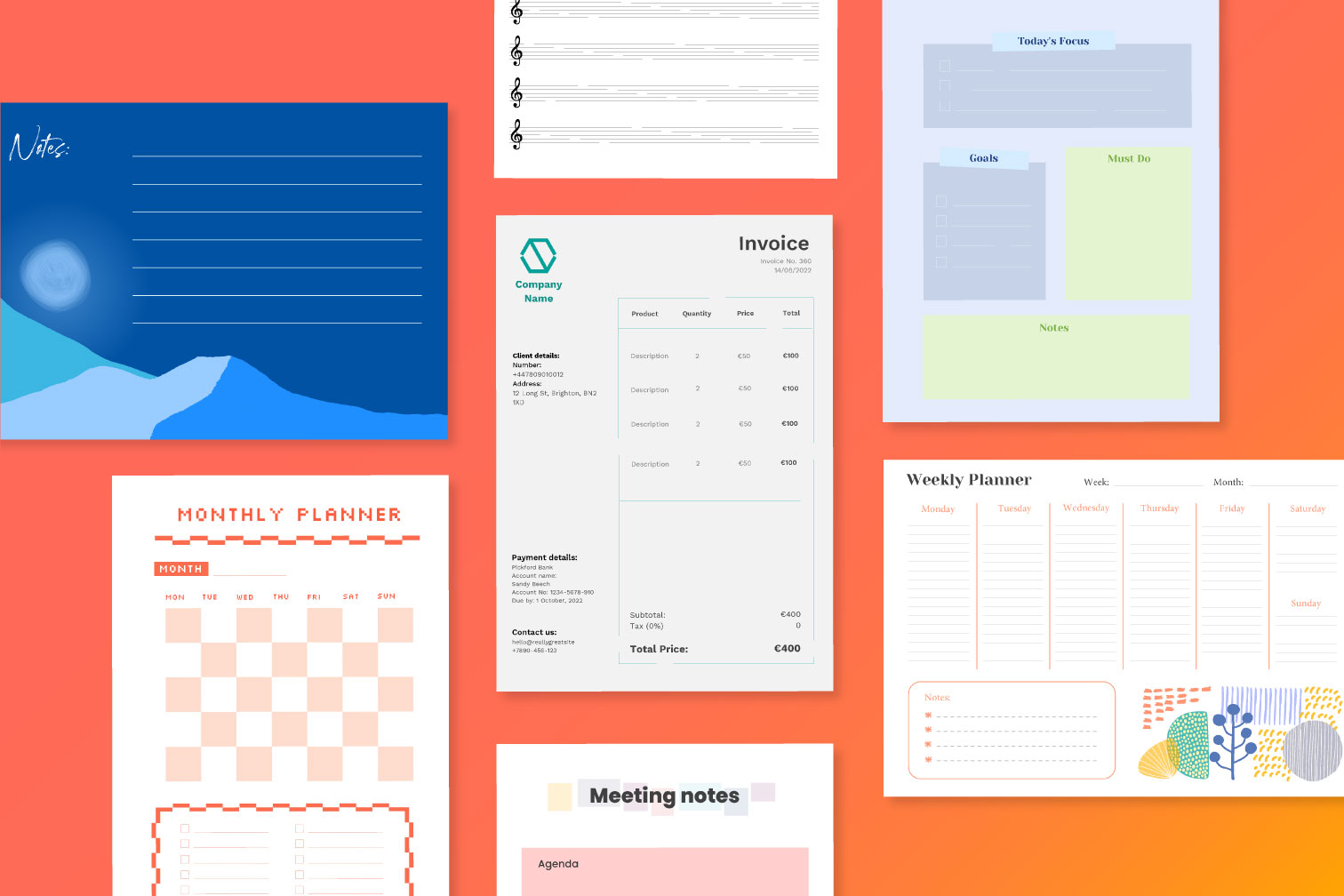 iLoveIMG tools added to the Mobile App
If you haven't heard of it already, iLoveIMG is the sister site to iLovePDF with a focus on image tools. A favorite for batch conversion, you can now access some of the tools on the iLovePDF Mobile App.
Compress image: Compress JPG, PNG, SVG, and GIFs to save space while maintaining quality.
Convert to JPG: Turn PNG, GIF, TIF, PSD, SVG, WEBP, HEIC, or RAW image formats into JPG.
Convert from JPG: Convert JPG images into PNG and GIF. Easily create your own GIFs with this tool.
Resize image: Resize JPG, PNG, SVG, and GIF images by defining your dimensions or percentage change.
iLovePDF Store
Get the merch at the iLovePDF Store
In 2022 we released our merch! After some hard work from our design and marketing teams, we created our products from zero and released them on the iLovePDF Store.
Made for everyone who wants to share their support and get involved with the community, head to the store for our t-shirts, totes, hoodies, and socks.
The iLovePDF merch strives for sustainability and we take care in making sure our products are of the highest quality from sources that ensure standards for workers' rights and pollution.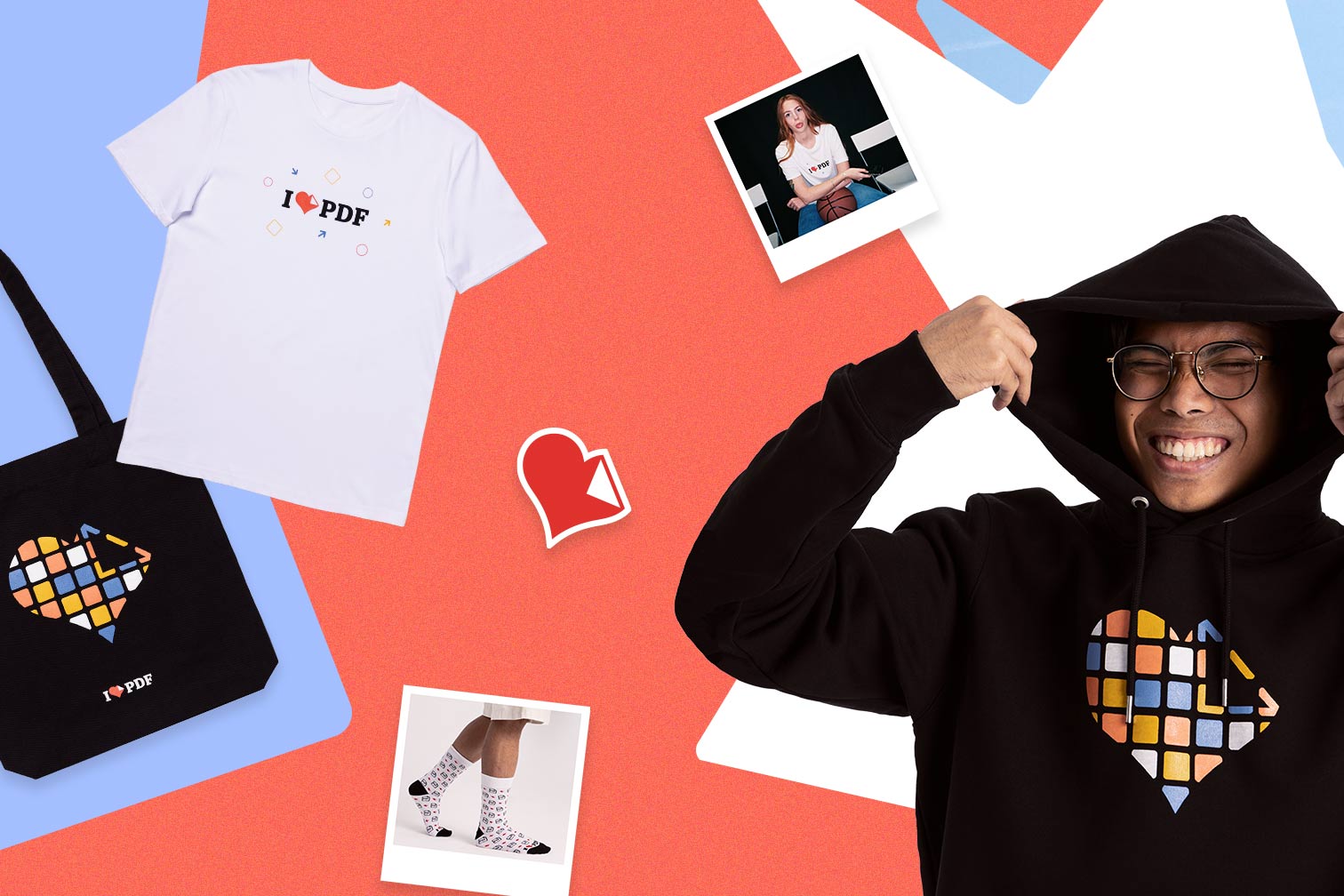 iLovePDF Teams
Manage your PDF workspace with iLovePDF Teams
Make managing your company's business documents simple by using the new iLovePDF Teams feature to create and manage staff in your workspace.
Add Premium licenses to your iLovePDF account at a reduced rate depending on the size of your team.
The benefits of using Teams:
Create and manage teams in your workspace to make the most of iLovePDF with your business. Here are some of the best ways to use the new feature:
Obtain and manage multiple iLovePDF licenses, inviting several users to your workspace.
Organize your workspace into various teams.
Set the roles of each user, such as Admin, Team Manager, or Team Member.
Have control over document settings, such as default PDF/A conversion level.
Choose which teams can utilize Digital Signatures.
And much more to come!
To explore this new feature go to the Team section of your workspace while logged in to your iLovePDF Account. Next, select Invite members and start building your team.
New Instagram & TikTok accounts
Don't miss out on any of the iLovePDF content and follow us on Instagram and Twitter. We provide useful content based on:
Education and advice on the best ways to use the iLovePDF tools.
Productivity tips & tricks that improve your document management.
The latest news and features.
Simple how-to guides.
Behind the scenes.
We want to know you better! Your comments also help us to improve our tools, start developing new ones, and provide a platform for discussion on whatever the topic of the day might be.
Find us on Instagram and TikTok.
Use "Delete it now" for instant file removal
Is iLovePDF safe? We're always thinking of ways to continue providing the strictest security measures in our infrastructure to protect your files.
With a recent update, we added the "Delete it now" option so you can instantly delete your files from our servers. Our standard practice is to automatically remove your files after two hours, but this option ensures of their immediate removal.
We are certified with some of the world's strictest data protection standards, including the International Information Security Standard, ISO / IEC 27001, and the European General Data Protection Regulation (GDPR).
We also ensure that while your files are on our servers they are strictly secured and no one can access them, including our team. iLovePDF does not analyze, access, or use any of the content produced by our tools.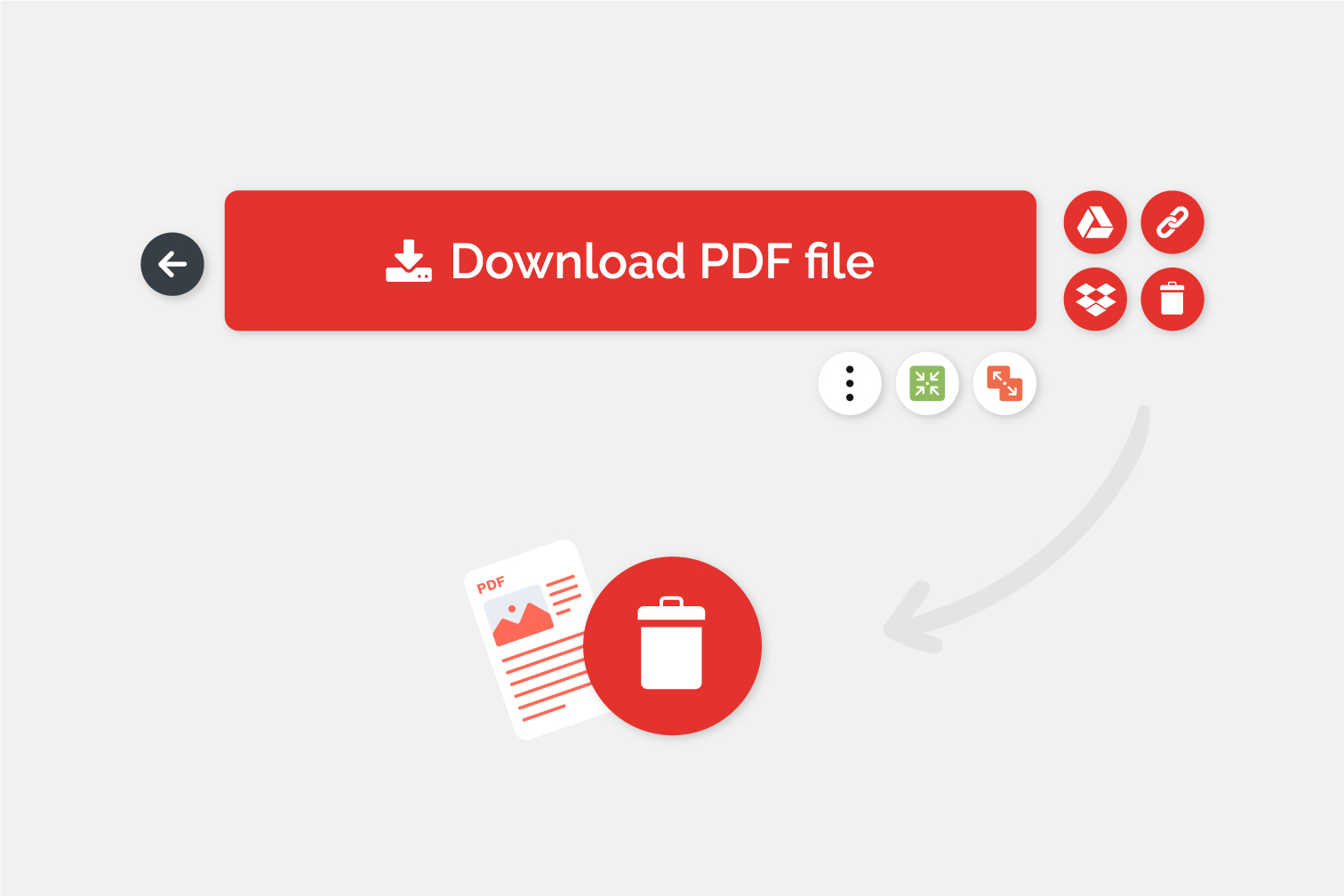 New Signature API libraries
We have extended the iLovePDF Developer API with new Signature libraries. Built for companies that need to create their own automated solutions for sending Signature requests and signing online.
These libraries have their own user guides and dedicated information in our API reference, and are available in all iLovePDF Developer programming languages, including:
Follow us and sign up for the best of 2023
We're always working behind the scenes to bring you the best tools and features. 2022 was a successful year for iLovePDF, and all of our updates aim to make your experience with us even more streamlined, user-friendly, and solution-based.
We have a lot planned for 2023 so watch this space and don't forget to follow us for updates on new features, tool tips, and more. Head to our LinkedIn, Facebook, Twitter, TikTok, and Instagram for more.
Sign up for iLovePDF and start streamlining your document management
Join us now
Seguro em nossas mãos
iLovePDF leva a segurança muito a sério. Se lembre que...
Seja qual for a ferramenta que você estiver utilizando, nós usamos encriptação ponto-a-ponto para garantir a máxima proteção contra roubo ou intercepção de seus documentos.
Qualquer documento carregado em nosso sistema é automaticamente eliminado após duas horas, para previnir algum acesso não autorizado de terceiros.
Todos nosso servidores estão seguros segundo as leis Europeias, das mais apertadas em todo o mundo.