Unveiled: The new iLovePDF App with cloud storage
Download the iLovePDF App to edit PDFs on iPhone and Android devices, now integrated with even more cloud storage capabilities.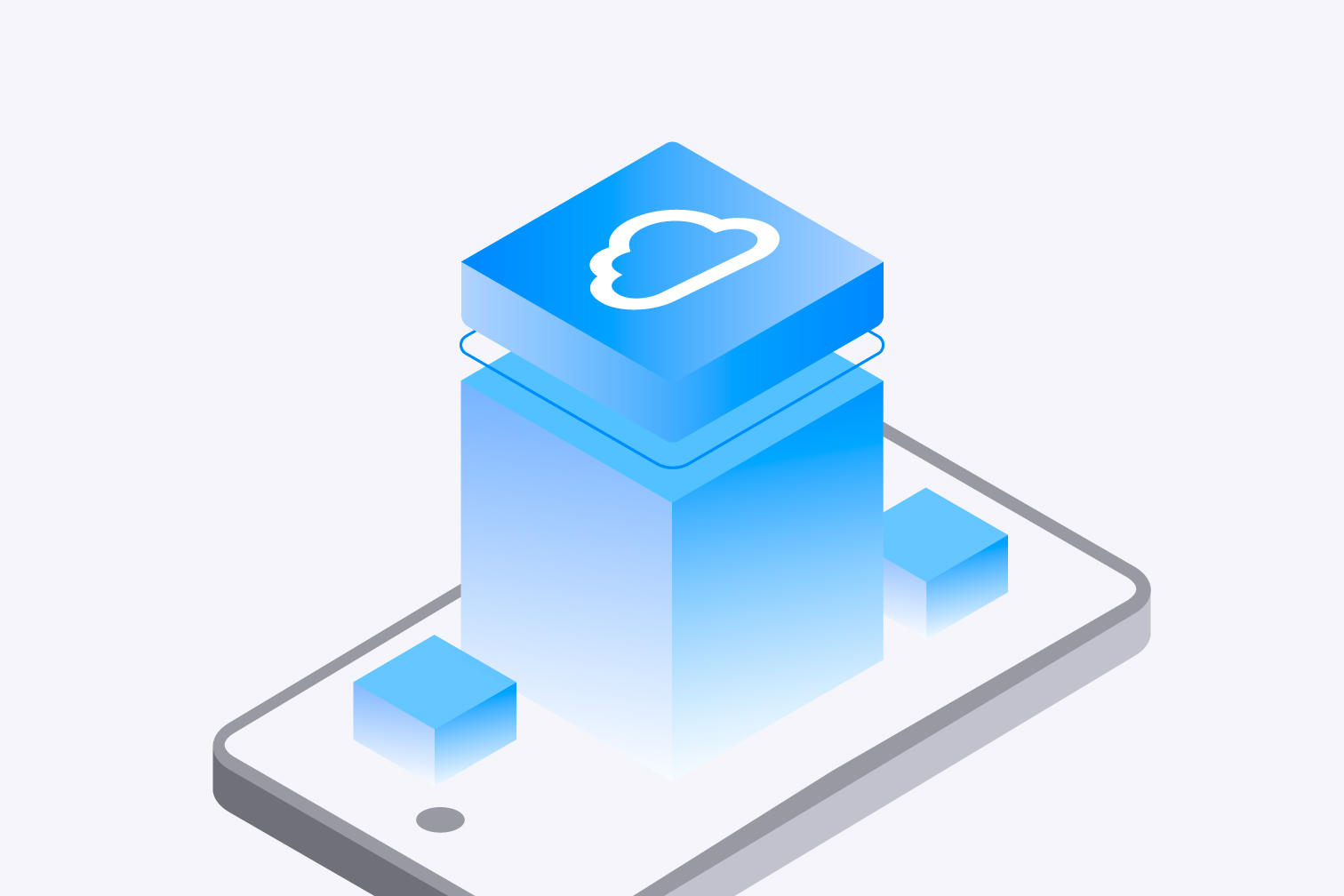 Are you trying to maximize your mobile productivity? Download the latest version of the iLovePDF Mobile App on iOS and Android to link your cloud storage accounts, including Google Drive, Dropbox, OneDrive, and SharePoint.
The app is designed to bring the best of iLovePDF to Mobile, such as PDF Editing, PDF scanning, and PDF conversion. It is regularly updated with bug fixes, new tools, and added features that are designed to bring you document management solutions across your mobile devices.
In the latest update, we have added integration with cloud storage accounts, made browsing the app more efficient with changes to the Home tab, added Recent Tools, and improved the overall design.
New features of the iLovePDF App
Edit PDF with cloud storage
The iLovePDF's cloud storage integration offers easy access to your files, automatic backups, increased internal storage space on your device, and the smooth synchronization of files across your devices - all designed to make your file management experience more efficient.
You can now edit or convert pictures to PDF on iPhone or Android using Google Drive, Dropbox, OneDrive, and SharePoint using the iLovePDF Mobile App.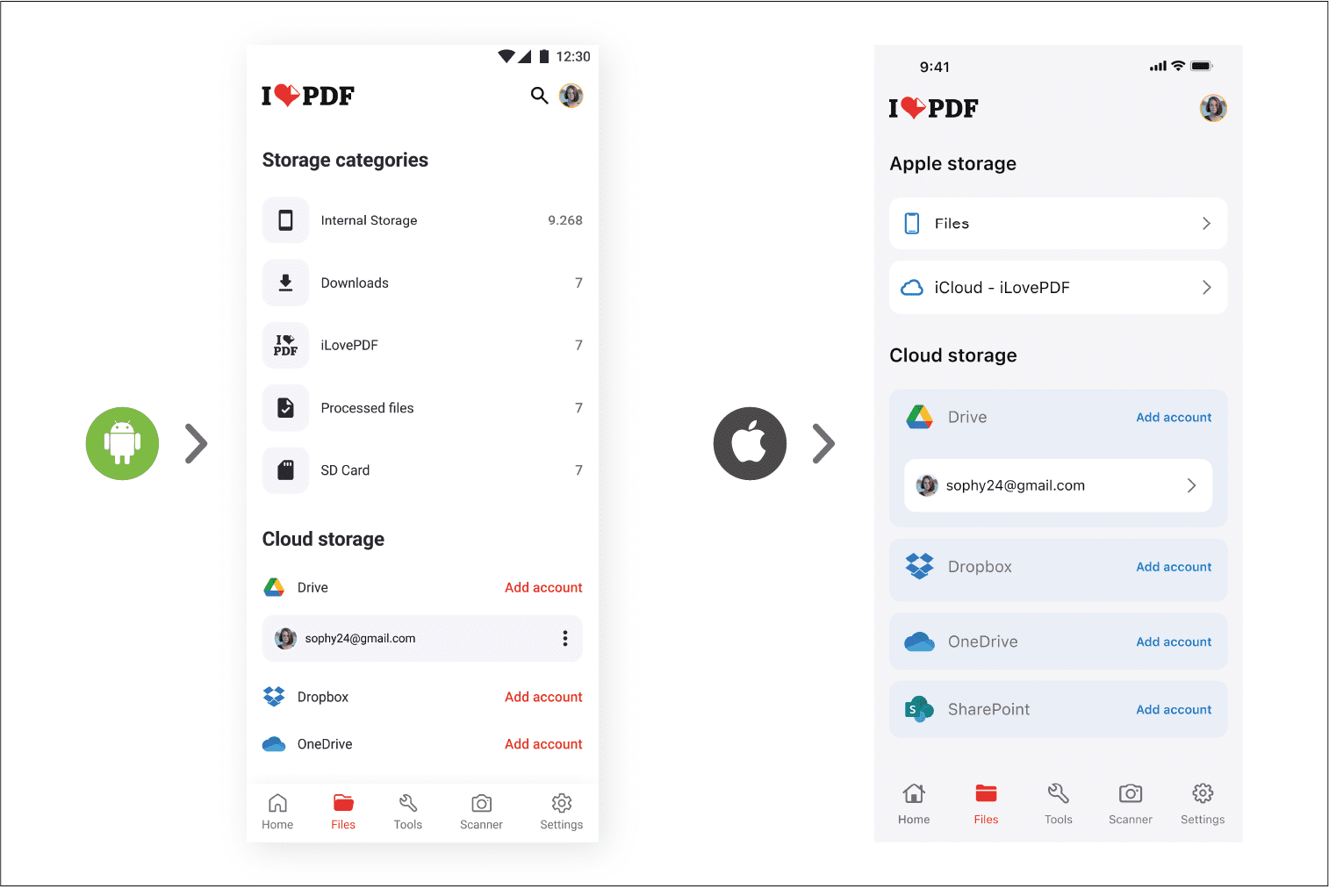 A fresh design for effortless browsing
With the new design, our homepage is more colorful, and user-friendly text makes it easier to navigate. Changes are always made to improve your experience while using the app.
We also added the section "Files", where you can find your internal and cloud-stored files to go directly to your documents and start editing.
Within the Home screen, you can now find your "Recent Tools" to make navigating the app even more intuitive by easily heading straight to your favorite tools.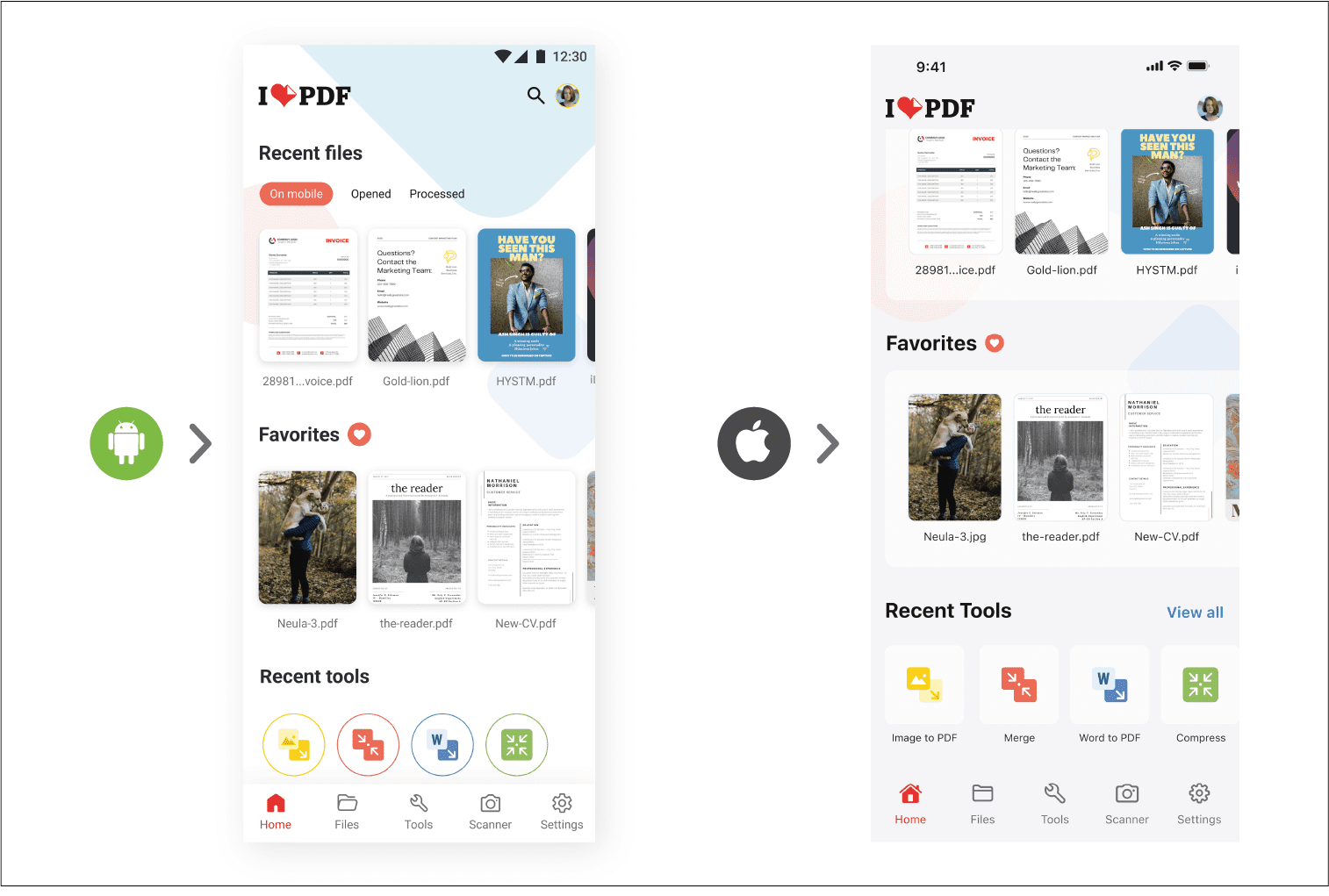 How to add cloud storage accounts to iLovePDF
With the latest version of the iLovePDF Mobile App you can easily upload and edit PDFs from Google Drive, OneDrive, Dropbox, and SharePoint.
Open or download the iLovePDF Mobile App available on iOS & Android.
Go to Files.
Under the Cloud Storage section, select Add account with the platforms you require - including Google Drive, Dropbox, OneDrive, and SharePoint.
You are now ready to Edit PDFs using files saved in cloud storage.
What can I do with the iLovePDF App?
Convert PDF, Office, and image files
Are you wondering how to convert a picture to PDF on iPhone or Android? The iLovePDF App contains a variety of PDF converters that enable you to convert photos and image files to PDF, as well as Office files like Word, Excel, and PowerPoint.
Scan to PDF
Use your Android or iPhone and turn your mobile into a portable PDF scanner. With the Scan PDF tool, you can scan paper documents to include multiple pages, edit the formatting, and convert the pages into a single PDF document.
Edit PDF
You can edit PDF on iPhone and Android with iLovePDF in a number of ways. The Edit tool allows you to insert images and text to PDF files, as well as drawing or annotating on PDFs.
There are additional tools that edit your PDFs, including tools to add page numbers and watermarks to PDF files.
Create PDF
Do you need to create a PDF on iPhone? Instead of using the PDF converters to create PDFs, you can also create your own document using the app.
The mobile app lets you create a PDF using high-quality templates, including CVs and invoices - but also enables you to design professional files from a blank page, with editable features like size, color, images, and text.
Sign PDF
Sign PDF on iPhone and Android with electronic signatures. This tool provides a simple solution for signing PDF documents without printing or scanning anything. Instead, sign PDFs directly from mobile devices.
Get more with iLovePDF Premium
While the free version of iLovePDF offers a powerful suite of iLovePDF tools, why not consider subscribing to Premium?
Premium is packed with even more features that are designed to provide simple and quality solutions to your document management, including:
Web, Mobile, and Desktop
Enjoy iLovePDF on all your devices. Work from anywhere with the Mobile App and use the Desktop service to work offline.
Unlimited editing
Limitless editing of documents, pages, or file size with the Desktop App. Higher limits for Web, and unlimited tasks on the Mobile App.
Access advanced features
Enable optical character recognition (OCR) for more accurate results when converting documents and use the PDF/A converter for long-term archiving.
eSign with digital signatures
Sign documents online with digital signatures, an advanced style of electronic signature with legally binding protection.
Download the PDF editor on Android or iOS and start optimizing your mobile productivity today.
Download the iLovePDF App to maximize mobile solutions
Download now
Seguro em nossas mãos
iLovePDF leva a segurança muito a sério. Se lembre que...
Seja qual for a ferramenta que você estiver utilizando, nós usamos encriptação ponto-a-ponto para garantir a máxima proteção contra roubo ou intercepção de seus documentos.
Qualquer documento carregado em nosso sistema é automaticamente eliminado após duas horas, para previnir algum acesso não autorizado de terceiros.
Todos nosso servidores estão seguros segundo as leis Europeias, das mais apertadas em todo o mundo.