How to convert a photo to PDF
Convert multiple image files to PDF with this free online photo converter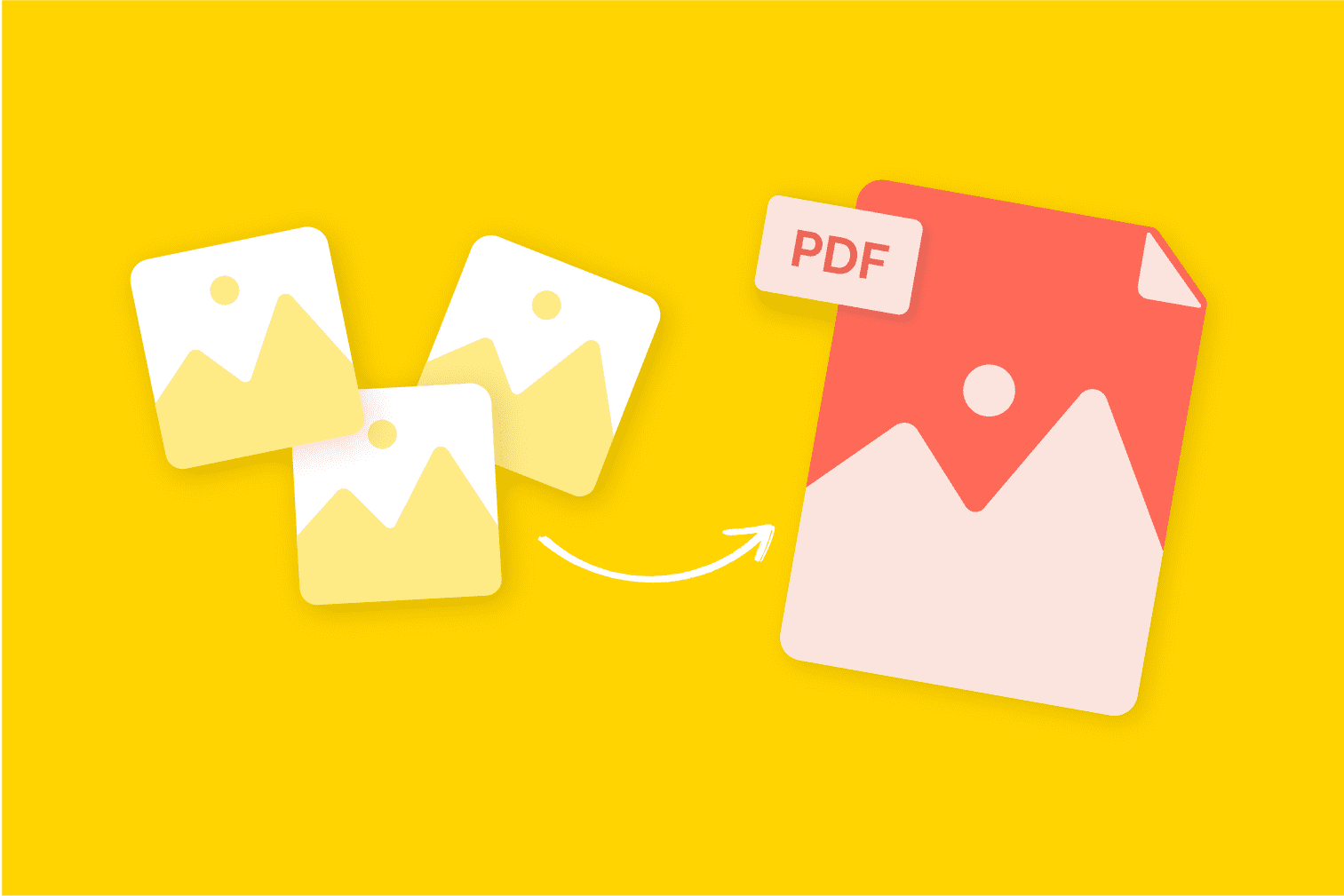 Are you trying to convert a photo to PDF? Use this Photo to PDF converter online, with mobile devices for converting files on the move, and on the Desktop App to convert files offline.
Need to convert multiple photos? You can also use the photo to PDF converter to turn multiple images into PDF at the same time with batch conversion.
Convert JPG to PDF, HEIC to PDF, and more with this simple guide and free tool from iLovePDF.
How to convert photo to PDF online
Follow these steps to convert photos online using the free iLovePDF photo converter.
Go to the Image to PDF converter.
Upload the image files from your storage, Google Drive, or Dropbox.
Select the page orientation, size, and margin you require.
Click Convert to PDF.
Click Download PDF to save files to your local storage, or upload the PDF to the Cloud platforms.
How to convert photo to PDF on mobile devices
Convert photo files to PDF on your smartphone using the iLovePDF Mobile App available on iOS and Android.
Open or download the iLovePDF Mobile App.
Select the Image to PDF converter from the list tools.
For iOS devices: upload or capture the image with the red plus +, select Continue, and configure the format options. For Android: browse your storage, select the image file, click Next, and choose the format options.
Tap Image to PDF to convert your images.
Files will be automatically saved to your device.
How to convert image to PDF offline
Easily convert your photos to PDF offline with the Desktop App from iLovePDF.
Open or download the iLovePDF Desktop App.
Go to the Image to PDF tool.
Upload the photos you want to convert from your storage and choose the formatting options.
Click Image to PDF to convert and download your photos.
Discover more PDF tools
You can do more than just merge photos to PDF with our tools. Explore the rest of our PDF solutions, and make sure you know all of the hacks to helping with your document management and file conversion.
Need to add a photo to PDF? Use the PDF editor to add images to PDF documents. Need to convert a PDF to JPG? We have various conversion tools waiting to streamline your workflows.
Are you trying to digitalize your paper documents? Scan photo to PDF with the PDF scanner available on the iLovePDF website and Mobile App.
Use the free online Photo to PDF converter
Convert now
Safe in our hands
iLovePDF takes security very seriously. Remember that...
No matter which tool you are using, we use end-to-end encryption to ensure the highest protection against theft or interception of your documents.
Any document uploaded to our system is automatically deleted after 2 hours to prevent any unauthorized third-party access.
All our servers are secured under European legislation, one of the most restrictive in the world.