How to improve your cyber security and stay safe online
Stay safe online with these tips that keep your digital documents secure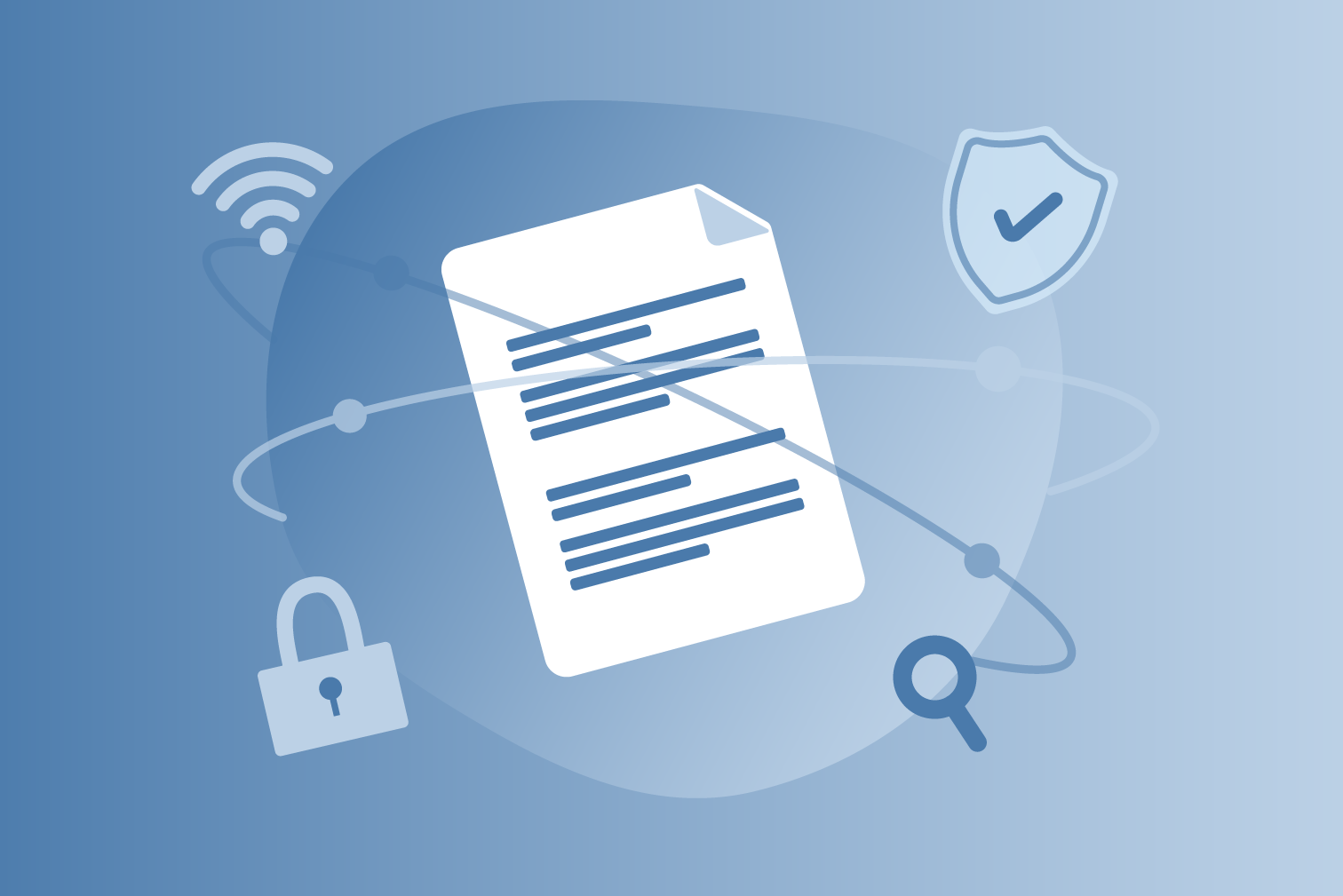 Are you trying to stay safe online and improve cyber security? As more of our documents and day-to-day life move online, cyber security is a subject that everyone should master. Protect yourself against cyber attacks by keeping yourself up-to-date on the latest in online security measures.
The world has seen an increase in the need for remote work with the pandemic, but also a change in attitudes as companies are having to adapt to new demands from younger workers. One survey found that 53% of Millennial hybrid workers would look for another job if their hybrid work was halted.
If you're a top remote freelancer or just trying to find out what to watch online, handling cybersecurity threats is relevant to anyone with a connection to the internet. Don't wait for cyber criminals to get the better of you, keep reading and improve your cybersecurity now.
Use strong passwords & a password manager
Throw out the old passwords of pet names and birthdays. A strong password might be the difference between cyber criminals getting access to your important documents, so it's key you take care to choose a good one.
Another good practice is to change your passwords every few months and set a different password for each task or program. Using a password generator is useful for easily creating passwords that are difficult to guess so you don't have to.
Complicated passwords improve online security, but they aren't the easiest to remember. Instead of writing them down or saving to your browser, use a password manager like Strongbox to keep your passwords secure and easily accessible.
Use multi-factor authentication
Multi-factor authentication (MFA) should be used wherever possible. MFA is a way of ensuring that someone trying to access documents is authorized by providing extra verification. Access is granted with two or more pieces of evidence, such as a code sent to a mobile number of the user or a question prompt that only the user can answer.
This extra layer of security is a useful way to improve cyber security with little effort. Some of the best authenticator apps include Google Authenticator, Microsoft Authenticator, and 2FA. Search for the version of the app that works with your operating system. Biometric scanners that require fingerprints or the user's face are some of the latest ways you can implement this kind of security.
Watch out for authenticator apps that have your information backed up. It's good to know that if your phone is lost or stolen you still have access to all of your sensitive documents and services.
Educate your team on IT security
If you're working with important documents as a team it's critical everyone is on the same page. Working with shared documents and online systems means that everyone involved needs to be up to date on the latest security measures. Especially when working in a team, you can carry out spot checks to see if everyone is meeting the strict standards.
Following security standards isn't just for business teams, but should be part of any online interactions. Do you have a desktop used by the whole family? Make sure you're all sticking to the security measures and keep all of your information safe.
Phishing awareness is another key part of information security. Phishing is a type of attack where a fraudulent message is sent, usually via email, to mislead you into clicking links that download malicious software or obtain sensitive information.
All of this should be included in the onboarding process of any new employees in a company. On top of security, have a look at "How to onboard somebody remotely in 6 steps" here.
Update anti-virus software
Keep your software up-to-date. It sounds simple, but having your antivirus software updated will keep you safer online. Updating your antivirus software is a vital part of protecting your computer from malware and viruses, and it's essential for keeping your data safe and secure.
Most anti-virus software offers automatic security updates, which will install the latest version automatically. However, if your program does not offer this feature, you can manually update the software by visiting the manufacturer's website and downloading the latest version.
Be sure to read the release notes carefully before installing the update, as there may be new features or bug fixes that you want to be aware of. Once you have installed the update, run a full system scan to ensure that your computer is fully protected.
Which is the best antivirus software? It can be hard to know which software is the best, so search around to find one that suits your needs and budget. Norton, Bitdefender, and McAfee are regularly voted as some of the best of these services.
Password protect your documents
Password protecting your online documents is one of the simplest and most effective ways to improve your cyber security. When you password protect a document, it becomes much more difficult for someone who doesn't have permission to access it to do so. This can help keep your information safe and secure from prying eyes. Additionally, password protecting your documents keeps your computer's files protected in the event that your computer is ever lost or stolen.
Using PDF is one of the most trusted ways to work with digital documents, and companies will often only send their important files in this format. If you have a document with sensitive information, then use a protect PDF tool to encrypt it with a password.
If you're using Microsoft Office, then you can encrypt a password directly inside the document you are editing. These are the guides for Word, Powerpoint, and Excel on how to do this. While protecting documents directly inside of Microsoft is useful, using PDFs for sharing documents with others is better for keeping formatting true to the original document.
It doesn't matter if your documents aren't already in PDF. You can convert Word to PDF, Powerpoint to PDF, and Excel to PDF using a free PDF converter. If you need to, you can also easily convert these formats back from PDF to Office.
Back up your data regularly in case of ransomware or other cyber attacks
One way to improve your cyber security is to back up your data online. This protects your data in case of a ransomware or other cyber attack. By backing up your data, you reduce the risk of losing any important information if your computer is compromised. There are many online backup services available, so be sure to choose one that is reliable and secure.
Some of the factors you may want to consider include price, storage capacity, and level of security. The best online backup service for you will depend on your needs and budget. Some of the best online backup services available include Backblaze, iDrive, Carbonite, Acronis, and pCloud.
Make sure you choose safe software
How to choose a safe service? You should check the security features of any software before committing to using it. Effective ways to check the safety of software include:
Safety standards: Make sure the service adheres to international safety and data protection standards. By doing so, you can be assured that the company has an up-to-date Information Security Management System.

iLovePDF is ISO 27001 certified and observes the EU's GDPR guidelines. We also use SSL encryption to ensure that all of our server files are completely safe and your uploaded documents are deleted from our systems within 2 hours. Read our blog "Are my files secure with iLovePDF?" for further information on how we safeguard your data.
Start protecting your PDFs and explore the rest of the tools
Protect you PDFs now
Safe in our hands
iLovePDF takes security very seriously. Remember that...
No matter which tool you are using, we use end-to-end encryption to ensure the highest protection against theft or interception of your documents.
Any document uploaded to our system is automatically deleted after 2 hours to prevent any unauthorized third-party access.
All our servers are secured under European legislation, one of the most restrictive in the world.