Boosting a mission towards civil empowerment
iLovePDF Success Stories: London Plus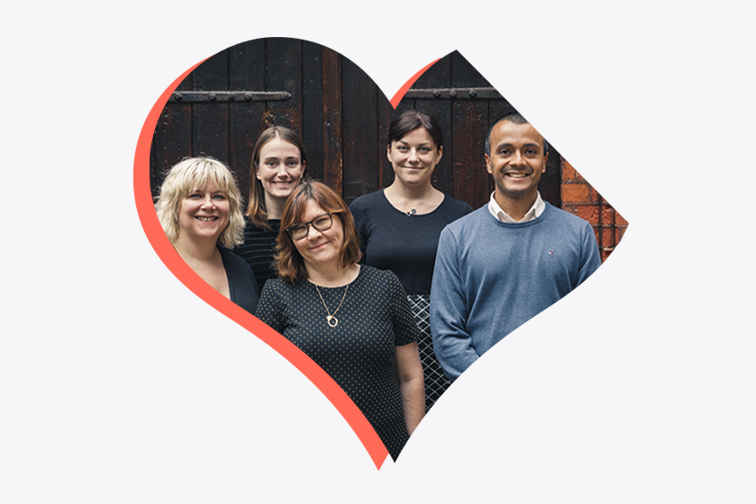 London Plus is London's volunteering and civil society charity which launched at the beginning of this year. They are a small team of five, bringing together their individual specialisms and sector experience to support London's civil society organizations, with the following aims in mind:
To empower organizations through better connections by convening network groups, the London Good Work commission, and events focussing on different thematic topics.

Ensuring the sector can utilize data to the best of its ability through data literacy training and guides.

Help their collective voice to influence positive change through guest blogs on their website and shining the light on the incredible projects and organizations which help Londoners to live better lives every day.
A push in the right direction
In their efforts of empowering London's civil society organisations, the London Plus team deals with documents which at times require modifications in their day-to-day work.
Emily Coatham, London Plus' Coordinator, explains, "As we are a small team our volume is quite low, however we still need all the basic documents e.g. Invoices, marketing materials, reports, meeting notes etc... We work with word, excel and powerpoint mainly".
Emily describes the common editing requirements of every organization with an online presence:
"Our editing needs are usually if we need to edit a PDF for the website, if an invoice needs amending or if we need to convert a Word document to a PDF to send out to our wider networks. We work in partnership quite often so sometimes we need to edit our partners documents to add our logos and branding specifications." A few years ago, Emily needed a simple yet reliable PDF editor made accessible online.
"I knew about iLovePDF from a previous job I had a few years ago, and have used this tool at every role I've had since."
London Plus produces practical guides for civil society organizations which can be downloaded in PDF format from their 'Resources' page. For one of these guides, Emily needed a solution that would help her combine a few documents:
"The reason I first enquired about the paid version is I needed to collate three PDFs into one very large one to upload to our website, as we can only upload one PDF per page. iLovePDF paid version made this very easy and I was able to input cover pages for each new section which I had created in word and converted to PDF to merge."
Simple tools can sometimes make a great difference
When asked about her favorite PDF tool, Emily highlights, "Your most convenient tool is probably the PDF to Word converter".
"iLovePDF helps our efficiency enormously because it is so quick! Only today my colleague was having trouble converting a document from word to PDF on word, and it took me one minute to do on iLovePDF."
The London Plus team can now save time editing the files they need so they can focus on more important concerns "It's no hassle and means that we can easily edit documents when need be."
In terms of quantifiable benefits, London Plus was able to see a reduction in time and difficulty as a result of switching to iLovePDF.

Constant improvement is the key to success
"iLovePDF has already been great in supporting our mission by offering your service for free. Small charities have very small budget so it's great to come across businesses who offer discounts/trials/free so that we can use useful and professional tools without impacting our budget too much."
In regards to future developments of iLovePDF which could support London Plus' mission, Emily adds "A useful thing in the future would be to be able to make small edits to a PDF on iLovePDF, without having to convert it to word and download it first. And since here at iLovePDF we continuously strive to improve our features, we feel ready for a new PDF challenge.
Get iLovePDF for your team
Free trial
Safe in our hands
iLovePDF takes security very seriously. Remember that...
No matter which tool you are using, we use end-to-end encryption to ensure the highest protection against theft or interception of your documents.
Any document uploaded to our system is automatically deleted after 2 hours to prevent any unauthorized third-party access.
All our servers are secured under European legislation, one of the most restrictive in the world.