What is OCR and why your business needs it
Increase office efficiency with the latest Optical Character Recognition technology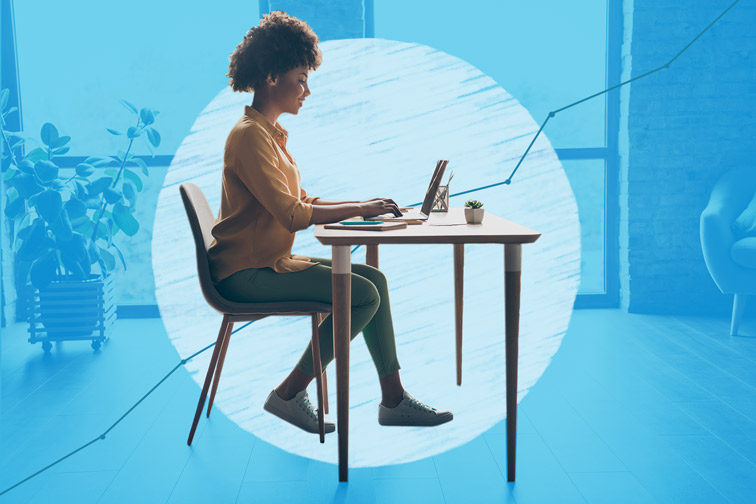 If you aren't already familiar with OCR technology and the benefits it can bring to businesses, we'll be explaining everything in this post. Read on to find out what OCR means, how to use it, and different ways it can help your team.
What is OCR?
OCR stands for Optical Character Recognition. Commonly referred to as Text Recognition, OCR is widely used to recognize text inside digital images, such as scanned physical documents or photos.
Have you ever needed to convert a scanned PDF document to editable Word text? OCR can make it happen. It works by examining the text of a document or image and translating the characters into code. This code is then used to process machine-readable text data.
When do we use OCR?
Remember when you last checked in with your passport at the airport? ✈️ Or the time you took a snap of a food label to check its nutritional value in a calorie counter? Surprise! Both required OCR.
What was historically a tool used to digitize historic newspapers and hard copy legal documents has become an essential business document management companion. Today, the latest solutions deliver almost 100% text recognition accuracy.
From Google Translate, to tools for the visually impaired, OCR has been shown to have endless possibilities. Known major consumers of Optical Character Recognition are the legal and banking sector, although it can now be used in almost every industry to facilitate data and storage processes. Here are some examples:
💰 Banking: Digitizing credit records, banking checks and monthly statements to review and verify client information.
👩‍⚖️ Legal: Managing legal documents and storing them in electronic databases.
👮‍♂️ Police: Reading license plate characters from motor vehicles and storing information for use in law enforcement.
🏛️ Government: Simplifying the registration process by allowing people to register and vote in general elections directly through their mobile device.
👩‍⚕️ Healthcare: Turning patients' medical forms into searchable data to check past illnesses and treatment.
🏝️ Tourism: Recognizing and translating text from road signs in foreign countries.
🍴 Food industry: Digitizing restaurant menus to then translate them into different languages.
How can OCR benefit my business?
With ever-expanding tech innovations, OCR software is revolutionizing the way we work and communicate. Before such technology existed, people used to spend hours manually retyping text from paper documents! Thanks to OCR, data is now available to anyone, anywhere in the world in seconds. Implementing OCR in your business will help to:
Save time and storage
Improve efficiency
Automate complex document-based workflows
Reduce translation errors
Minimize effort
Increase document accessibility and usability
Improve Customer Service
Clear desk space!
Use OCR on your mobile phone
Need to scan, edit and convert business documents on the move? Many mobile apps now include a portable scanner, allowing you to take a photo of any physical document and then read and extract the text using OCR.
iLovePDF's mobile app for iOS includes a built-in mobile scanner plus advanced Text Recognition software for digitizing and editing documents in a tap.
➡️ Find out how to detect text from scanned documents using your mobile.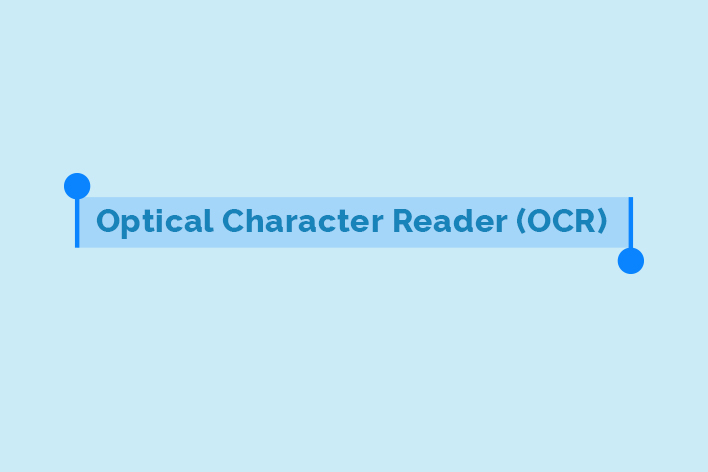 Empower teams with OCR
iLovePDF has integrated Optical Character Recognition technology for converting scanned PDF documents to editable Word files. Designed to improve team productivity and efficiency, the iLovePDF Business version offers batch-processing options for teams to digitize their physical storage archives in the most efficient way possible.
Find out how to convert to a paperless office with OCR using iLovePDF Business.
Get iLovePDF for your team
Free trial
Safe in our hands
iLovePDF takes security very seriously. Remember that...
No matter which tool you are using, we use end-to-end encryption to ensure the highest protection against theft or interception of your documents.
Any document uploaded to our system is automatically deleted after 2 hours to prevent any unauthorized third-party access.
All our servers are secured under European legislation, one of the most restrictive in the world.