How to instantly share iLovePDF files to your mobile
Easily transfer files between your computer and mobile devices after using the iLovePDF tools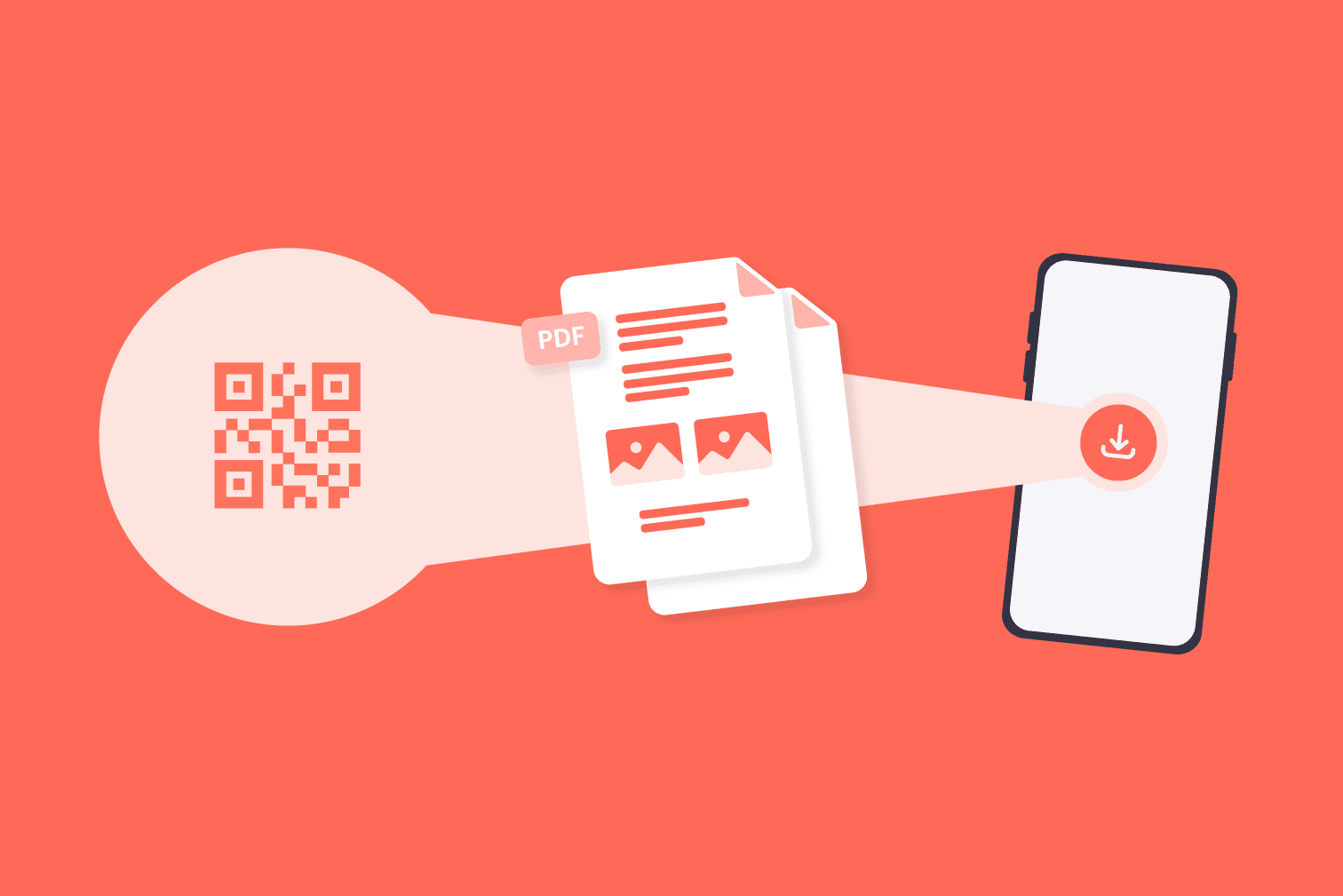 Discover a hassle-free way to access your processed files–directly on your mobile device. Skip out any extra steps that waste time on finding, attaching, and sending files.
This guide walks you through the simple process of direct downloads to your mobile. Let's get started!
How to download processed iLovePDF files on your mobile
Go to the iLovePDF website, select your tool, and process your file.
On the download page, select the "Share download link or scan QR" option on the right of your screen.
Use your mobile device to scan the QR code.
The processed file is now accessible on your mobile device.
The benefits of downloading to your mobile
Instantly sharing your files to your mobile has some great benefits that let you take advantage of the iLovePDF tools and features.
It's about immediate access, time-saving simplicity, effortless sharing, mobility, and optimized storage—all designed to make your workflow smoother and more efficient.
On-the-go efficiency:
Stay productive wherever you are. Our direct mobile download empowers those who are constantly on the move. Access and manage your files while commuting, traveling, or working remotely.
Time-saving convenience:
Efficiency meets simplicity. Our direct mobile download feature saves you precious time by helping you organize your files even faster.
Seamless sharing:
Share with ease. Downloaded files on your mobile device can be shared effortlessly through email, messaging apps, or your preferred social media platforms. Use the Compress file size tool to make it even easier to send and share on your mobile.
Reduced storage dependency:
Optimize your device's space. Direct mobile downloads mean you can access files without hoarding them on all of your devices. Enjoy the freedom of having what you need when you need it, without cluttering your storage unnecessarily.
Explore iLovePDF: The Web, Desktop, and Mobile Apps
Did you know that iLovePDF is available across the Web, Desktop, and Mobile? Download to your mobile and instantly start editing from anywhere to take advantage of the exclusive Mobile tools and features. Click here for more on the exclusive features of our apps.
Effortlessly transition between devices, explore the unique features, and optimize the way you work with your files with iLovePDF.
Start exploring the iLovePDF Mobile App today
Download now
Safe in our hands
iLovePDF takes security very seriously. Remember that...
No matter which tool you are using, we use end-to-end encryption to ensure the highest protection against theft or interception of your documents.
Any document uploaded to our system is automatically deleted after 2 hours to prevent any unauthorized third-party access.
All our servers are secured under European legislation, one of the most restrictive in the world.