6 Must-have PDF tools for eLearning professionals
Enhance your teaching methods by converting, merging and editing PDFs on the go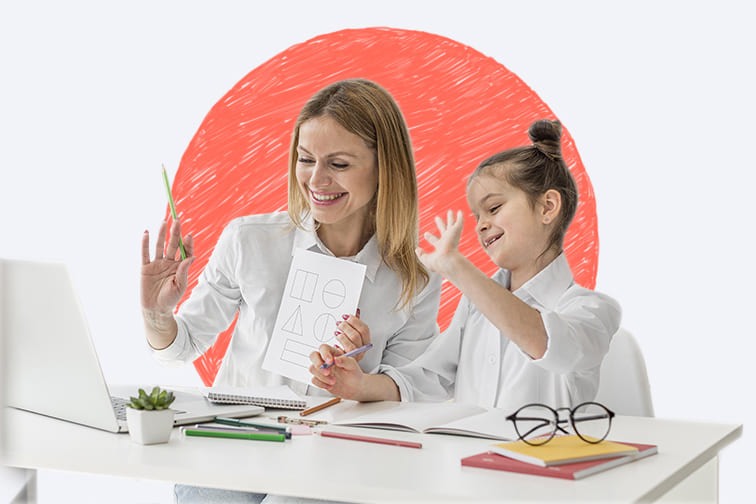 Thanks to huge advances in technologies available online, knowledge is becoming more and more accessible to us. According to a study conducted by Global Industry Analysts, the global eLearning industry is predicted to reach a whopping US$406 billion by 2024.
As the eLearning industry grows, so does the accessibility of useful tools which aid documentation, time management and student productivity.
Teachers have an increasing number of useful ed tools and eLearning facilities which enable them to enhance teaching methods, engage students and boost academic performance.
For many teachers, the idea of standing at the photocopier printing multiple class handouts before 9am or ticking names off from a register is quite literally old school. So are textbooks.
Make teaching easy with PDF tools
Thanks to PDF software, what used to be piles of paper is now simple, compact, digital material accessible anywhere, on any device, with just a few clicks.
It doesn't stop there though. There are some extremely useful PDF tools out there that educators in the know swear by, including PDF Converters and our new best friend, the Merge PDF tool.
What's more, these PDF tools are easily accessible, being available on the web, as desktop software and even in mobile applications for active learning on the go.
The benefits of PDF tools for teaching and student learning are endless. However, we have come up with a list of our 6 favourites which we think everyone should know about in the eLearning industry:
Have you ever made lesson plans or exercises, saved them as PDF files and then deleted the original editable doc versions? This can be a pain when you realise that the material could be used again in future classes if you just made a few changes.
Fear not, for our PDF to Word Converter tool allows you to do just that! Save time retyping text with our easy-to-use PDF to Word converter. You can modify and update your material as you wish, with just a few clicks.
Read our post, "How to convert PDF to Word for free".
2. Keep it together! Our Merge PDF tool is here to help
Do you remember the last time you created loads of eLearning material in multiple PDF documents and wanted to share the whole lot in just one, simple file? Well now you can avoid the confusion of sharing and labelling different PDF documents by using our Merge PDF tool.
Our PDF Merger allows you to combine PDF documents into one for easy reading. Plus, keeping everything together as one neat and tidy file means that students can no longer use the excuse that they didn't 'notice' one of your email attachments!
Find out how to merge PDF files online.
A reliable PDF to Excel Converter is definitely one of those go-to tools for busy teachers who need to go back and edit data from school reports, checklists and registers which have been saved as PDF files.
With our PDF to Excel Converter you can turn your PDFs into editable Excel spreadsheets in a matter of seconds. Imagine the amount of time you would have saved mindlessly retyping tables of text... Anyway, what are you waiting for? I've started counting!
Convert PDF to Excel using iLovePDF.
4. Convert your Powerpoint presentation into PDF slides for easy sharing
The use of powerpoint presentations still plays an important role in the curriculum as a popular teaching strategy for effective digital learning. That's why a must-have tool for teachers is the Powerpoint to PDF Converter.
This tool allows eLearning professionals to share valuable content from powerpoint slides with students and other teachers in PDF form. This ensures that the layout and formatting stays the same. Converting Powerpoint slides to PDFs also means that any student can access them, even if they don't have Microsoft Powerpoint. Bonus.
Check out iLovePDF's Powerpoint to PDF Converter.
5. You've got the power! Convert your PDF back to Powerpoint
Having a Powerpoint to PDF conversion tool is great, but what if you want to revisit that precious learning material again and make some amendments for future classes? Don't worry, with our PDF to Powerpoint Converter, you can turn PDF slides back into Powerpoint format to edit text again hassle-free.
6. Mark what matters using a Smartphone PDF Editor
Turn your smartphone into a portable PDF Editor and Reader to access your eLearning material from anywhere while working on the go. Whether it's a student's essay or a lesson plan, you can now mark up PDFs with comments, arrows and shapes to highlight key details using our Mobile App.
Get the iLovePDF Mobile App for iOS or Android.
Are you an eLearning professional?
So, what about you? If you are an eLearning professional, feel free to share with us your favorite PDF tools by downloading the app or posting on social media using #iLovePDFeducation. You could even recommend a new one for us to make.
Enjoy the iLovePDF Education version for free
As efficiency is crucial on the road to success, iLovePDF brings free powerful tools for teachers and students alike.
The iLovePDF Education version boosts academic productivity by addressing the unique needs of students, teachers and education professionals, driving document efficiency across the entire institution.
Register now and enjoy a full year for free. Good luck and happy teaching!
Teach better with free PDF tools
Register now
Safe in our hands
iLovePDF takes security very seriously. Remember that...
No matter which tool you are using, we use end-to-end encryption to ensure the highest protection against theft or interception of your documents.
Any document uploaded to our system is automatically deleted after 2 hours to prevent any unauthorized third-party access.
All our servers are secured under European legislation, one of the most restrictive in the world.